Back from the brink of extinction, the once-popular brand is relaunching in the US.
---
After 30 years of sales and retail in the golf industry, Steve Elford was offered a business opportunity he couldn't refuse. Lynx's European trademarks were available, and he jumped at the chance of owning the license to a brand once highly admired on both sides of the Atlantic.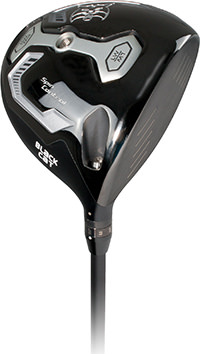 You remember Lynx. Founded in the 1970s by former Ping club designer John Riley and Arnold Palmer Golf Co. sales team member Carl Ross, the company grew steadily at first then rapidly during the '80s when Fred Couples began playing its clubs. Riley and Ross sold the company in the early 1990s, but Couples stayed on, winning the '92 Masters. Ernie Els then won the '94 US Open playing Lynx's famous Parallax irons.
Within a few years, however, Els had left for TaylorMade and Couples had begun using a Callaway driver. The company began a slow death spiral in the US, where eventually the now-defunct Golfsmith churned out inexpensive Lynx starter kits.
The story had a different twist in the UK. In 2011, Elford and his wife Stephanie Zinser, operating under the name Charles Clare LLC, became Lynx licensees for the UK and Europe. "We had got married in 2008, and together had seven kids from previous marriages," says Elford. "We wanted Lynx to be our own baby, but being the licensee wasn't working. Essentially, we were renting the company's assets, and building the brand for the benefit of the owner."
So in 2013, Elford and Zinser bought the company outright and inherited what they describe as a "decent, smallish range of equipment" and set out to grow the brand "organically".
[easyazon_image align="right" cart="y" height="160″ identifier="B01NBMITNG" locale="US" src="https://images-na.ssl-images-amazon.com/images/I/51QLmvoxRvL._SL160_.jpg" tag="coloradoavidg-20″ width="160″]After five years of consistent growth, Lynx now has a staff of 22, including respected head of R&D Kevin Woolgar. The brand has recorded double-digit annual sales increases every year since 2013, boasts over 550 retail accounts and operates in 15 European countries.
And now Lynx is going global!
Last November, Elford announced Lynx Golf had purchased the Global Lynx Trademark Portfolio belonging to Dick's Sporting Goods (which acquired Golfsmith in 2016), allowing the company to reintroduce a quality line of Lynx clubs to US golfers and other countries. Two weeks ago, Lynx exhibited with great success at the PGA Merchandise Show in Orlando, and Elford estimates Lynx clubs could be available in the US in as little as six weeks.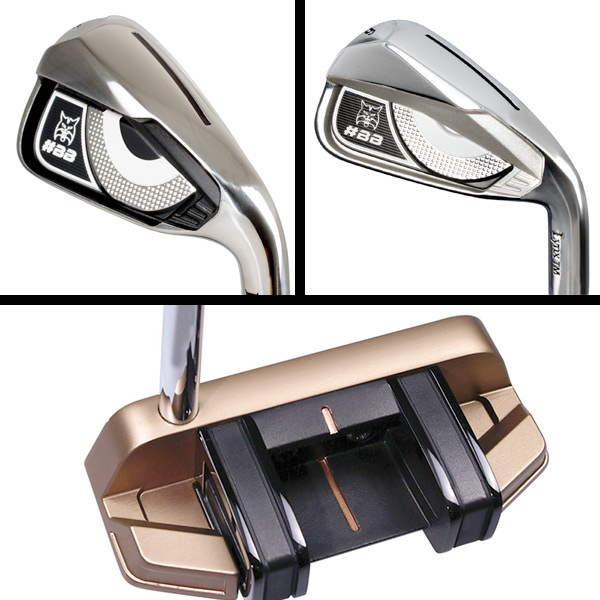 The men's range is extensive and includes four drivers—Black Cat, Parallax, Predator, and the new #BB. The #BB received a lot of attention in Orlando, and is a nod, says Elford, to Freddie "Boom Boom" Couples. "We obviously can't use his name in any marketing or advertising material, but we wanted to somehow recognize his history with the brand, and honor his legacy."
There are also three fairway metals, three hybrids, two wedges, five putters, and eight sets of irons.
"We have an iron for every player," says Elford. "At the beginner or high-handicap level, there's the Predator and Parallax irons which are made with very good-quality components, and are excellent value. At the other end of the scale, we have the Tour blade, and the new Prowler Forged CB iron, and Prowler VT iron which is proving very popular with a wide range of players. I'm an 18-handicap and love it, but so does our ambassador (Sky Sports presenter, and three-time European Tour winner)Nick Dougherty."
There's a full ladies range too (two drivers, two fairway metals, two hybrids, three irons, one wedge, and one putter), and Dame Laura Davies and LET player Becky Brewerton are among Lynx's female ambassadors. Juniors are well catered for too, with full sets and 7-iron/putter combos available in four different colors.
[easyazon_image align="right" cart="y" height="160″ identifier="B00WAP8W8A" locale="US" src="https://images-na.ssl-images-amazon.com/images/I/41FI2Akp4CL._SL160_.jpg" tag="coloradoavidg-20″ width="100″]"We just want to tread lightly at first," he says about reintroducing Lynx stateside. "There's no point rushing in. But we're confident US golfers will be pleased to see the return of the Lynx brand."
Check out the product range at lynxgolf.co.uk
---
Colorado AvidGolfer Magazine is the state's leading resource for golf and the lifestyle that surrounds it, publishing eight issues annually and proudly delivering daily content via coloradoavidgolfer.com.