An early exposure to the game led to a lifetime passion for the Hall of Fame running back, who passed away last weekend.
Everyone knows that the path that led to Floyd Little's record-breaking career with the Denver Broncos and his (eventual) induction to the Pro Football Hall of Fame began at Syracuse University, where he broke records set by fellow Orangemen legends Jim Brown and Ernie Davis (all three wearing No. 44).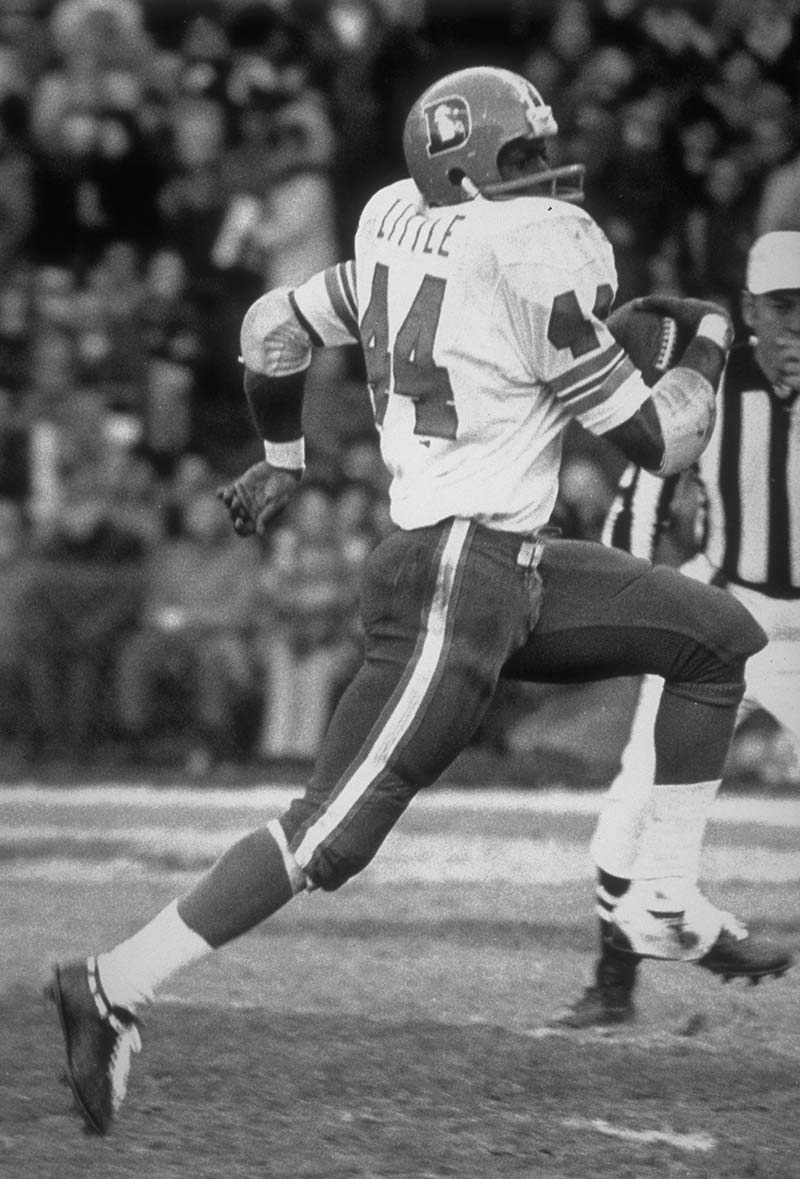 But the school also introduced Little to golf.
In a Colorado AvidGolfer cover story written 10 years ago, shortly before his induction to Canton, Sam Adams wrote: "He worked at a Cadillac dealership and was given his first set of golf clubs—the dealership owner's used set of Burkes. "I used to hang with him and his general manager at some of the country clubs in Syracuse. He said, 'Start playing. You're going to need to play this game one day,'" Little recalls. "That was 1964. I've been playing ever since.
"I would hit balls whenever I could. I'd play nine holes, play the par 3s . . . that's how I learned to play golf."
It was the start of a love affair with the game that continued in Colorado throughout Little's nine-year career with the Broncos. Little, who passed away last weekend after a months-long battle with cancer, could often be found on the links at City Park Golf Course, not far from his Denver home.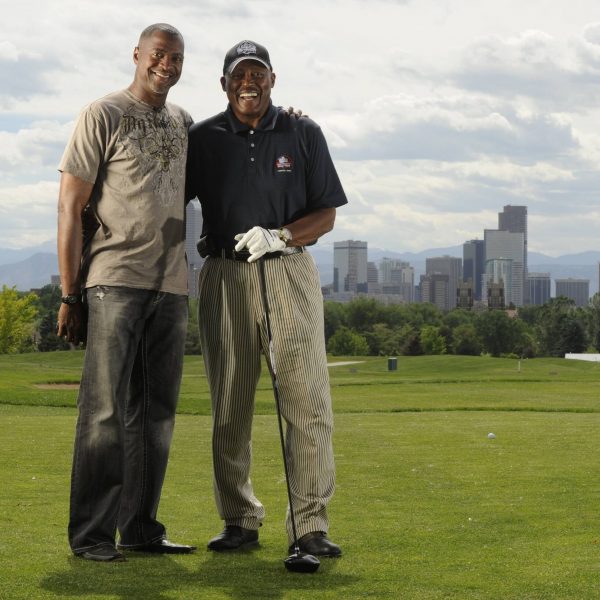 In the story, Little shares his memories of the old days at City Park with Adams—'I remember one hole where the birds would attack. The crows would come get you . . ."
Golf also was the conduit to an ongoing friendship between Little and Adams. After Little's passing, Adams reflected on that relationship.
"As a kid growing up in Cleveland, Ohio I bought football cards by the dozens. Floyd Little's card seemed to be in every pack, usually the first card behind that powdery, cardboard-like piece of pink bubblegum. Years later I had the opportunity to meet and spend time with Little—not only as journalist-interviewing-former Denver Bronco, but as friends.We shared many laughs, and on occasion, a few tears. Little's recall was outstanding, as I found out during our time together at City Park. He had tons of memories about playing the course.
My regret, as a sports fan, is that I never got to witness Little play football in person. Pro Football Hall of Fame Jim Brown told me all I needed to know about Little's playing ability during a conversation about Syracuse's great trio of running backs—Brown, Little and Davis, who was also the first African-American to win the Heisman Trophy, given each year to the best player in college football.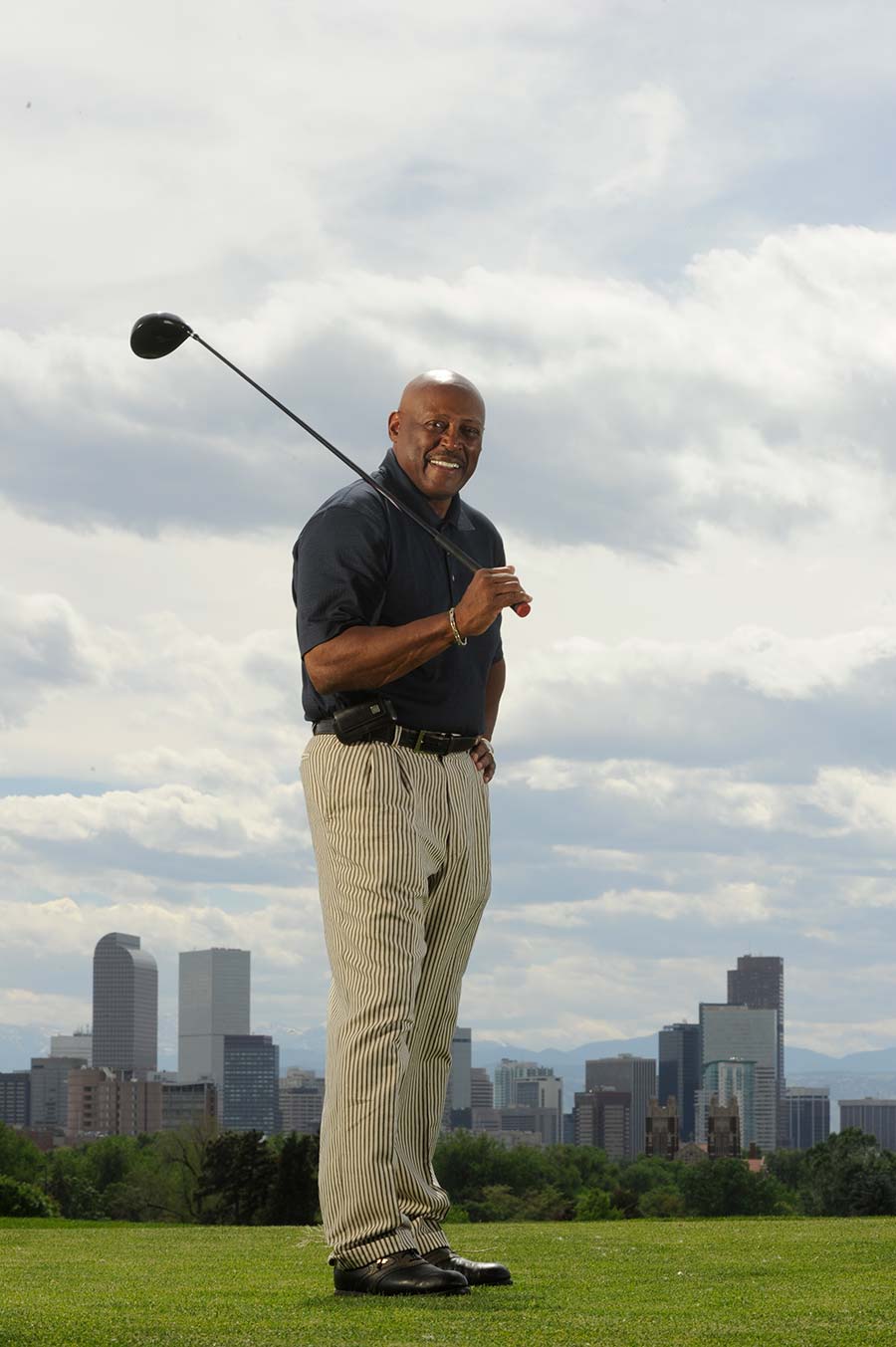 'You talk about Jim Brown and Ernie Davis, and here's Floyd Little—a three-time All-American who was probably better than both of (us),' Brown said. 'That's what I think of Floyd.'
The football cards have long since disappeared, but the memories I have of time spent with Floyd Little will stick with me for years to come."
In his story, Adams also related the tale of what became a heated round with teammates Billy Thompson and Nemiah Wilson, that took place, ironically enough, on Christmas Day.
"Thompson claims it was "raining like cats and dogs, it should have been called off because of lightning and flooding" and that Little was losing," Adams wrote. "Little suggests the weather was  "nice" and that he was ahead—and profiting. "I used to take their money," Little says. "I'd say, 'You have to pay to learn.'"
And so it goes. "We're on the green and it's flooded. I can't move my ball," Thompson says. So he grabbed a wedge. "You can't use a wedge on the green," Little screamed. Thompson used his putter "and the rooster tail goes all the way across," he says. "I say, 'No way. That's not fair.'"
But to Little's 'pay to learn' way of thinking, it was very fair. "Man, we argued," Little says. "Of course, he 4- or 5-putted and lost about $35. I don't think he's ever forgiven me."
Of course, the friendship endured; by virtually all recollections, Floyd Little was one of the kindest, most generous people to ever don a football jersey—or hold a 6-iron.
"Floyd Little was a true hero of the game. He was a man of great integrity, passion and courage," Pro Football Hall of Fame president and CEO David Baker said in a statement. "His contributions off the field were even greater than his amazing accomplishments he did on it. Floyd's smile, heart and character epitomized what it meant to have a Hall of Fame life."
---
For more of the latest Colorado golf news, visit our NEWS & PROFILES PAGE.
Colorado AvidGolfer Magazine is the state's leading resource for golf and the lifestyle that surrounds it. CAG publishes eight issues annually and delivers daily content via coloradoavidgolfer.com.