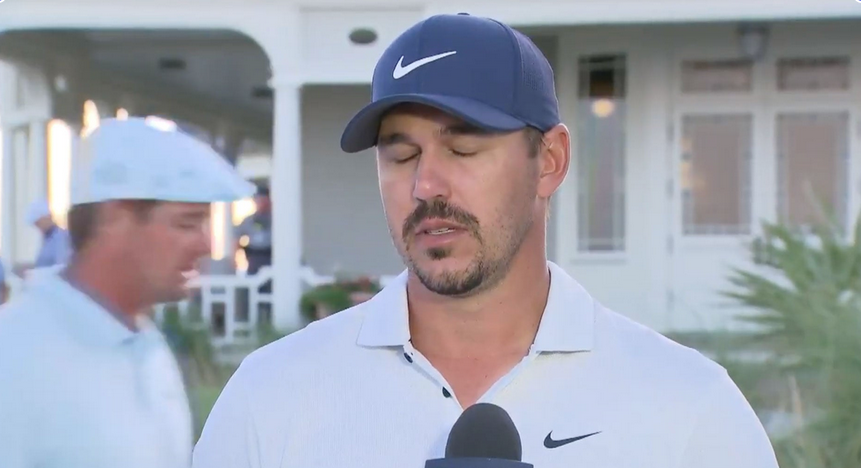 Derek Fribbs, the CGA's 2013 Player of the Year, Tries Playing Peacemaker
By Jon Rizzi
This weekend brings the U.S. Open to Torrey Pines. Among the conventional storylines: Can 51-year-old Phil Mickelson, playing in his hometown, follow his improbable PGA Championship victory with his first U.S. Open win? Can Jon Rahm bounce back after a positive COVID test forced him to withdraw from the Memorial with a 54-hole lead? Can Patrick Reed, who won the Farmer's at Torrey in January, repeat the feat in the U.S. Open?
But let's be real. What everyone wants to see is a Sunday pairing of two bulked-up, long-ball-hitting gladiators who do not like each other: defending U.S. Open Champion Bryson DeChambeau and the event's 2017 and '18 winner, Brooks Koepka.
The feuding foes would certainly take it to each other, but with $2.25 million on the line (not to mention potential lost sponsor dollars), it's unlikely either would throw down.
Besides, who throws punches in competitive golf? It's a "gentleman's game," right?
Wrong.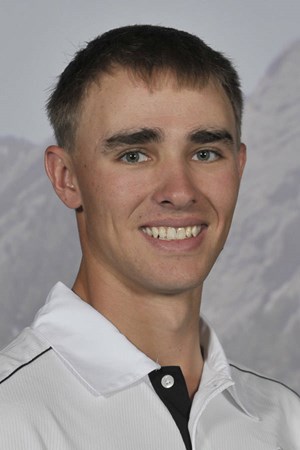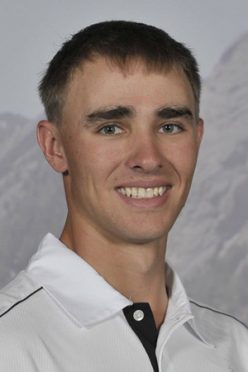 Consider what happened at Monday's qualifier for the Korn Ferry Tour's Wichita Open. In the words of former University of Colorado player Derek Fribbs, "I've never seen anything like that on a golf course."
Playing at Sand Creek Station Golf Course near Newton, Kan., Fribbs, a Castle Rock native who regularly plays on the All Pro Tour, found himself paired with 31-year-old mini-tour player Austen Dailey and Luke Smith, a 20-year-old member of the golf team at University of Tennessee-Martin. Smith's father, Oliver, caddied for him.
According to Fribbs, by the par-3 seventh hole, their group was already two holes behind the group in front. Dailey had hit a shot into the rough and the Smiths—as they had done on some previous holes—didn't help him and Fribbs locate it. Nor, apparently, did the father and son return pins to the holes when asked.
"They were bellyaching the whole time," Fribbs relates. "So, Austen gets it on the green, and the dad starts yelling at him to pick up the pace, and Austen says, 'You could help by looking for balls and picking up pins,' and the dad says, 'You could hit it straight.'"
At that point, Fribbs says, Oliver Smith escalated matters. Both he and Luke continued yelling at Dailey about his play as they made their way to the eighth tee.
And then…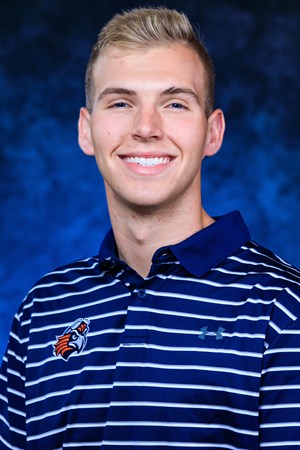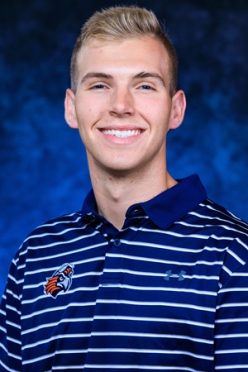 "Suddenly Luke, the son, jumps Austen and starts punching him. I go to break it up and the dad, who's holding Luke's putter, grabs my shirt to hold me back."
Matt Oshrine, a player in the group behind, witnessed the altercation. He called the clubhouse, and the police arrived. Dailey pressed charges and Luke Smith left with the cops. Fribbs finished alone. "The police got my witness statement while I was trying to play the tenth hole," he says. Though he made his only birdie on the back nine there, he says he was "really frazzled" by the experience and carded a 7-over 79.
"To be honest, I really feel like it was wasted opportunity."
Fribbs will get another shot at qualifying for a Korn Ferry Tour event, when  the TPC Colorado Championship at Heron Lakes comes to Berthoud July 8-11.
Meanwhile, this weekend's U.S. Open at Torrey Pines will in all likelihood generate the kinds of headlines to which golf fans are accustomed—the kind that don't usually appear on a police blotter.
---
For more of the latest Colorado golf news, visit our NEWS & PROFILES PAGE.
Colorado AvidGolfer Magazine is the state's leading resource for golf and the lifestyle that surrounds it. CAG publishes eight issues annually and delivers daily content via coloradoavidgolfer.com.