Manufacturers are coming back one by one. Cobra returns with a wedge, utility iron, and limited edition driver.
In recent weeks, we've seen manufacturer activity return to something resembling normal. Most are not nearly back to full speed yet, but there have been just about enough new releases to get the gearhead's attention.
The Ben Hogan Company, which actually fared pretty well during the stay-home period thanks to its direct-to-consumer business model, introduced a new set of blades, a utility iron, and a hybrid which, together, could be configured every which way to build a player's ideal combo set.
At the end of May, Tour Edge released its Exotics EXS Pro series for better players, including a driver, fairway metals, a hybrid, sets of blade and cavity back irons, and a wedge. That same week, Callaway let loose its raw-steel JAWS MD5 Wedges, and shortly afterwards Odyssey added its popular #7 head to the family of Triple Track putters it launched in January.
A couple of weeks ago, Cobra got back in the game adding a non-glare, matte-black model to the MIM line of wedges that first appeared early last year, and a hollow-bodied, adjustable utility iron. Then, last week, the Carlsbad, CA-based company announced its Pars and Stripes Driver, whose intended release was meant to coincide with the US Open, would now be ready for July 4th.
Like every other manufacturer, Cobra has experienced its share of difficulties the last few months. But, says VP of R&D Tom Olsavsky, the operation is slowly finding its way back. "We could continue CAD work from home, obviously," he adds. "We had about a month slow-down early this year, right after Chinese New Year, when that country shut down. But they have recovered well, so all of the tooling creation, prototyping and other manufacturing is up to full speed in China and has been since May. In SoCal, while we are working from home, we have had partial access to the office to view parts and conduct some tests. Additionally, golf courses and ranges have been open so we can do most of the critical testing that is needed to develop product for next year."
Overall, business is picking up nicely, says Olsavsky. "There is some pent up demand in many places," he notes. "Since golf is a safe activity and one of the few that people can continue without much change, we expect demand for new equipment to remain steady, if not rise."
The MIM Wedge, you may recall, is made using a process called Molten Injection Molding (MIM). Steel powder is melted then injected into molds which creates elongated grains of steel. And that, says Cobra, enhances the club's feel. The MIM Wedges that appeared last year had a silver-chrome finish, featured CNC-milled grooves (grooves become shallower and wider as loft increases), and were made available in three sole grind configurations – Classic, Versatile, and WideLow. A circular milling pattern added friction giving the wedges a little extra bite, and each club was fitted with Cobra Connect-enabled grips which, when paired with the Arccos smartphone app, allowed players to track their performance.
Like its predecessor, the updated King Utility Iron seeks to offer hybrid-like playability to those who prefer the look of long irons. That particular subset might not include too many amateur golfers, but professionals and very low-handicappers tend to favor that shape.
The body of the King Utility is hollow which meant Cobra could engineer a thin, forged, PWRSHELL face that increases ball speeds. "The PWRSHELL face is a very high-strength stainless steel called ST-118, which is comparable to 455 steel and provides more speed off the face and is slightly thinner for a lower CG," says Olsavsky. "The body of the club is cast from 17-4 Stainless Steel, the most common high-strength steel used in irons and metals." Tungsten weight added to the back of the head also lowers the Center of Gravity enabling players to get the ball up in the air though on a slightly lower trajectory than they would get with a hybrid.
The MyFly 8 adjustable hosel allows golfers to position the hosel in one of eight settings, adding or reducing loft – a feature common in metalwoods, of course, but less so in irons. "The MyFly loft sleeve gives us great flexibility since a utility iron is usually the longest iron, and is a club that players are often looking to dial in perfectly at the top end of their bag," says Olsavsky. The Utility Iron is fitted with Cobra Connect-enabled grips, and is offered in a One-Length version with each club measuring 37.5 inches – the equivalent of a 7-iron.
The Limited Edition Pars and Stripes and Pars and Stripes Xtreme Drivers (Xtreme has a slightly larger head and more perimeter-weighting to make it more forgiving) have the shape and all the performance features of Cobra's Speedzone SZ Drivers which appeared late last year replacing 2019's Speedback Driver. The difference is the Pars and Stripes was given a handsome, patriotic paint-job – white crown with red and blue highlights on the sole, and a blue PVD, milled, infinity face, to coincide with the US Open. When the US Open was postponed, Cobra had to decide whether to delay the club's release until September or stick with the summer launch. Sensibly, it chose summer, figuring most people's golf budget would have dried up by the fall.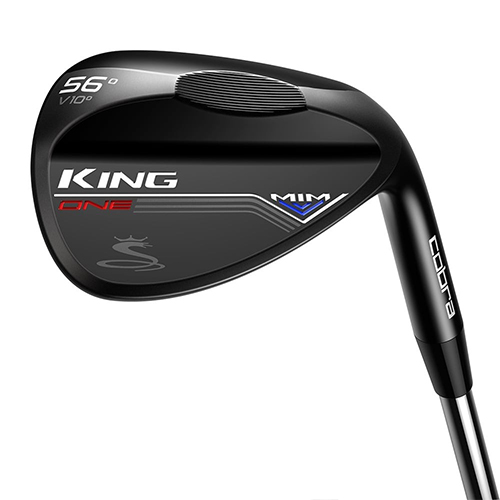 King MIM Black Wedge
$150
Lofts: 50˚, 52˚, 54˚, 56˚, 58˚, and 60˚
Grinds: Classic, Versatile, Widelow
Right and left hand.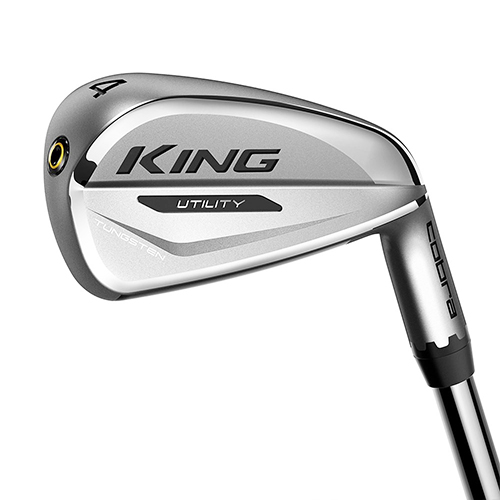 King Utility Iron
$200
Lofts: 2-iron (16˚ – 20˚, with .5˚ spacing), 3-iron (18˚ – 21˚, with .5˚ spacing), and 4-iron (21˚ – 24˚, with .5˚ spacing)
Shafts: KBS $ Taper Lite (steel), Project X Catalyst (graphite)
Right and left hand.
Pars and Stripes Drivers (Show at the top)
$550
Lofts: Pars and Stripes–9˚, Pars and Stripes Xtreme–10.5˚
Shaft: Fujikura Ventus Blue (a $350 shaft!)
Right hand only  
---
For more on the latest and greatest gear in golf, visit our GEAR PAGE.
Colorado AvidGolfer Magazine is the state's leading resource for golf and the lifestyle that surrounds it, publishing eight issues annually and proudly delivering daily content via coloradoavidgolfer.com.