With a new, topsy-turvy schedule and uncertainty about how things will actually play out, the PGA TOUR is slated to return this month.
HOW ABOUT THAT finish at Winged Foot? After watching Phil and Monty chop it up back in 2006, you didn't think it would be possible for anyone else to butcher the 72nd hole like so much ground chuck, did you? And coming off of that yowza of a Masters at Augusta National in April, you're now no doubt salivating at the prospect of what's going to happen at The Open Championship next month at Royal St. George…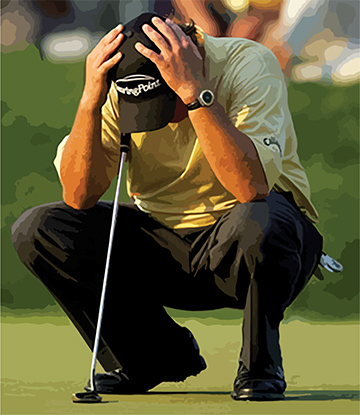 If only…
If all goes to plan, by the time you're reading this, the PGA TOUR should be ready to resume play, beginning with the Charles Schwab Challenge in mid-June. And while the restart comes with a battery of questions—How will players perform without fans in the gallery? Will international players be able to return to the U.S. and participate? How will on-site testing work?—one thing is certain: the novel coronavirus has rendered this golf season into something unlike any other.
Of course, the British Open was canceled way back in April; the U.S. Open, scheduled for this month at Winged Foot, didn't take place—it's been postponed until September. And that's not even the wackiest change to the calendar—how about The Masters taking place in November? Makes you wonder what kind of flora will be blooming on the hallowed grounds then? And speaking of galleries—ahem, excuse me, patrons— will the "new normal" have progressed enough by then that they'll be allowed out on the course?
Sigh…so many questions…While it (hopefully) will be great moving from the "back in the day replay" phase of golf to actual competition, here's to the idea that what results is more than a blind shot.
---
This article was also featured in the June 2020 issue of Colorado AvidGolfer.
Colorado AvidGolfer is the state's leading resource for golf and the lifestyle that surrounds it, publishing eight issues annually and proudly delivering daily content via coloradoavidgolfer.com.