A look at the improvements in the 2nd Gen Honda HR-V
By Issac Bouchard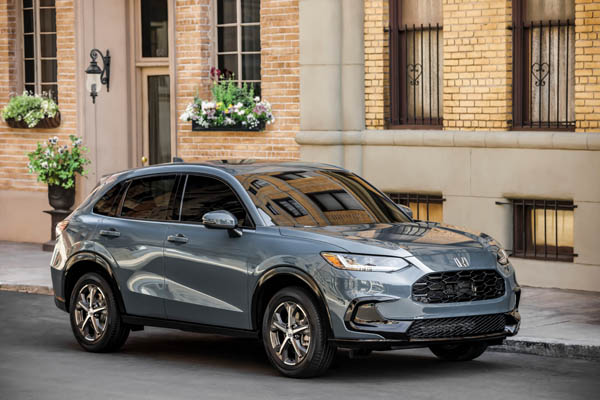 The Honda HR-V has now entered its second generation; it's bigger, more powerful and has a more conventional design. The exterior is more upright and increases its size in most every dimension. This doesn't translate to much more cockpit space, though, as it is no longer based on the Jazz/Fit platform, which optimized for usable interior room. The material quality has improved and many moldings appear to be of surprising high quality. Gone is the flip/fold Magic Seat, but room is class-competitive and the HR-V is certainly more habitable in back than the Hyundai Kona, Kia Seltos or Mazda CX-30. There are some nice tech features too, including WiFi, in-dash navi and wireless Apple/Android phone mirroring for the top, EX-L model. Base touchscreen size is 7-inches, a 9in one comes on higher trim levels. Adaptive cruise, lane assist and autonomous emergency braking are standard.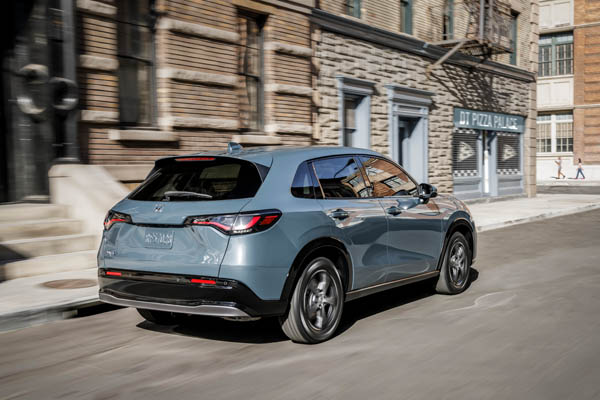 The HR-V is based on the latest Civic platform and borrows its base engine, a 158hp, 2-liter. It is fine when running errands about town, but stretch it while merging onto the highway or (heaven forbid) run it up into the hills and becomes uncouth: loud, strained and gutless. Simply put, 138lb-ft of torque at 4200rpm simply isn't enough—especially at our altitude. Honda's reliance on continuously variably transmissions doesn't help either, since the CVT emphasizes its lack of pep and civility. Stuffing in the Civic's 1.5-turbo would fix this, as would the European model's hybrid drivetrain. Otherwise, the HR-V is nice to drive, with linear and accurate steering and brake feel, supple primary and secondary ride motions and good body control. It also is more resistant to road noise than the old one. The Honda beats archrival Toyota's Corolla Cross in perceived interior quality and refinement, and is a couple of grand less, too. If you don't need as much room in back, the Mazda has an even nicer interior and much more powerful base engine. But Honda's been savvy in picking features for the HR-V and its aggressive price and pleasing cockpit should insure it never lacks for buyers.
EPA Ratings: 27/25/30mpg
0-60mph: 9.4sec
Price as tested: $31,040
3 Stars
Here is what Honda has to say.
Automotive Editor Isaac Bouchard owns Denver-based Bespoke Autos ([email protected]; 303-475-1462). Read more of his automotive writing, reviews and recommendations on coloradoavidgolfer.com and bespokeautos.com.
---
Colorado AvidGolfer Magazine is the state's leading resource for golf and the lifestyle that surrounds it, publishing eight issues annually and proudly delivering daily content via coloradoavidgolfer.com.