Hand Switch with Kettlebell is a balance exercise that will translate to more stability when you're out on the course.
Class-A PGA Professional and former NFL player Jason Witczak of The Club at Pradera and Pinery Country Club and Elizabeth Martin are here to introduce you to an exercise that will help you create and maintain balance in your golf game.
All you need for this exercise is a kettlebell. The weight of the kettlebell will differ for each golfer. Make sure that you select a weight that will allow you to do at least four sets of 15 repetitions each. You will want to do two sets balancing on each leg.
To begin, simply grip the kettlebell with one hand. Then, you will choose one leg to balance on. Bend the knee of the chosen leg slightly, and life the other leg into the air while you lean forward. You will want to lean over until your back is as close to parallel with the ground as possible. Let the kettlebell hang down with your arm fully extended to the ground.
Once you've found your balance, keep the angle at which you're leaned over consistent and begin to pass the kettlebell between hands. Once each switch is made, you will extend the arm with the kettlebell fully to the ground and the other arm will retract to your side by bending your elbow. Repeat this motion. Each repetition will be counted as you pass the kettlebell from one hand to another.
For the next set, switch the leg that you are balancing on.
Critical to this exercise is making sure that you keep your core engaged throughout and do not begin to move into an upright position as each set progresses. Stay as steady as possible while you transfer the kettlebell.
The set and repetition amounts will vary based on the golfer, but four sets of 15 reps is a great place to start.
Continuous use of this exercise will significantly improve your stability and give you a stronger and more reliable base from which to swing the golf club. Golf aside, improving stability and balance can be useful in a plethora of daily activities.
What you'll need:
A properly weighted kettlebell
How to do it:
Balance on one leg, bend the knee of that leg slightly
Place kettlebell in one arm and extend fully to ground
Lean forward until you get as close to parallel with the ground as possible while maintaining balance
Put other leg out directly behind you
Transfer kettlebell from one hand to another while other hand returns to your side
Repeat
You can find more of these exercises by following Golf Digest Top 50 Golf Fitness Trainer Andrew Hannon on Instagram at @Ando_PFS.
You can follow Colorado AvidGolfer on Instagram at @ColoradoAvidGolfer
Follow Jason Witczak on Instagram at @JWitPGA
Also, follow Elizabeth Martin on Instagram at @Elizabeth_Diane22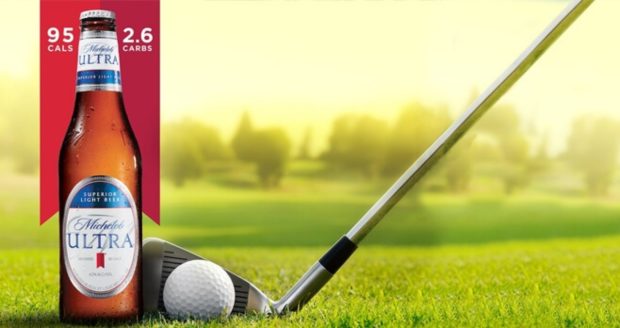 ---
Want more golf fitness tips? Visit our LIFESTYLE PAGE.
Colorado AvidGolfer Magazine is the state's leading resource for golf and the lifestyle that surrounds it, publishing eight issues annually and proudly delivering daily content via coloradoavidgolfer.com.