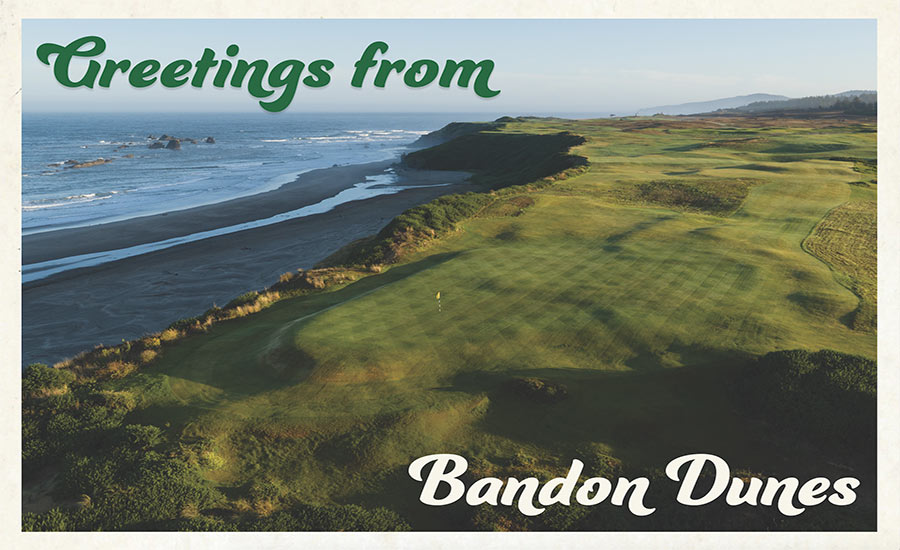 With the pandemic sharply curtailing travel, we hearken to memories of favorite golf trips of the past — with a peek at all the places we'll go when things get better.
GARY ALBRECHT PROBABLY isn't like you and me. To be sure, like most folks—let's be honest, like virtually anyone who's ever held a golf club—Albrecht hit the links with abandon in 2020, taking advantage of a ready-made, social-distanced, friendly activity that was the perfect antidote to the restrictions mandated by the novel coronavirus.
"Just like everybody else, I've never played this much golf in a season," Albrecht said.
But unlike almost anyone else, Albrecht, most often accompanied by his girlfriend, Suzy Leprino, has taken his game beyond Colorado's borders—on numerous occasions. While the pandemic has played havoc with travel—at one point early on, United Airlines had canceled up to 97 percent of its flights— Albrecht has been something of a contrarian. There was a pre-COVID-19 trip to New Zealand. There's been an excursion to Bandon Dunes. A stop at the Alotian Club in Arkansas; a private club founded by Warren Stephens, son of former Masters chairman Jack Stephens—"His idea was to create an Augusta National in the Midwest."—and another at Torrey Pines South.
That's not even counting the day trips in Colorado to places like Frost Creek and Gypsum Creek. It's not that he's flouting safety and precaution; Albrecht is the head of the committee that oversees the operation of CommonGround Golf Course, the home course of the Colorado Golf Association. As such he was instrumental in the efforts there at the start of the pandemic to follow the mandates set by state and county authorities.
"We took everything very, very seriously," he said.
Throughout his extensive personal travels, Albrecht said he and Leprino have been extremely cautious; for example, wearing masks and shields on airplanes.
"We just felt that, with the extra precautions we took, we were safe."
Believe it or not, there were trips that Albrecht wanted to make that fell by the wayside because of the virus—like a journey to Ireland and Scotland. In that sense, he has joined countless numbers of golfers who've decided to forego taking buddy trips and once-in-a-lifetime getaways because of the current climate. But one thing that hasn't been affected by the pandemic are our memories: To that end, Colorado AvidGolfer reached out to a few folks in and around the game, asking them to share some golf travel recollections—an unforgettable trip, their all-time favorite partners—as well as some of the locales they're most looking forward to getting back to when conditions allow.
I have lightly edited these stories for space and clarity.
ACROSS THE POND
It doesn't take long for recollections of favorite trips to make their way to Europe.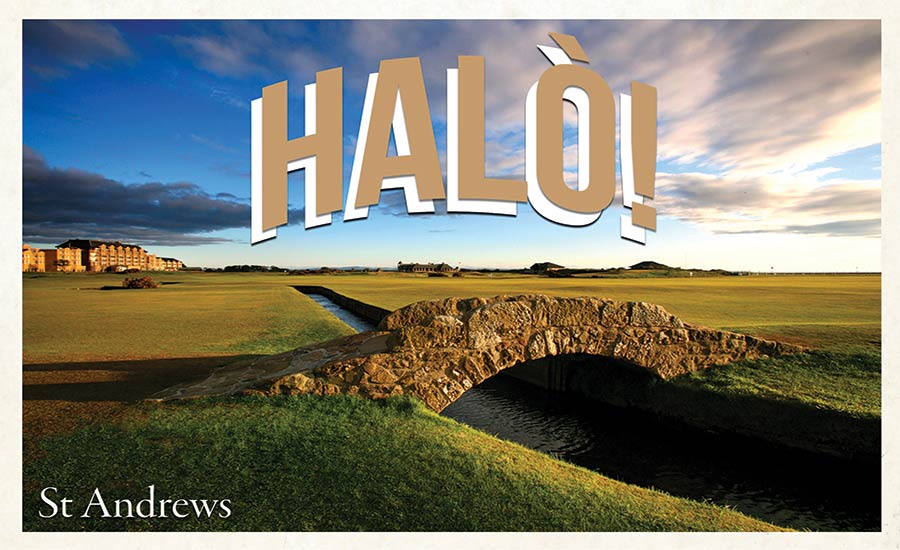 Molly Greenblatt is an attorney and chairperson of the Colorado Open Golf Foundation
I have been blessed with many opportunities to play golf in so many magical places with friends and family. Pebble Beach is always high on the list, but for my favorite trip I have to say Scotland with my family. We took my dad for a milestone birthday and I was new in my legal career, so taking a vacation with my family was a gift. Playing St Andrews with my dad and brother was a dream come true—the weather was far from ideal; it was freezing cold and pouring cats and dogs. It was the day that I learned about the real importance of good rain gear! We were so determined to play St Andrews that the grounds crew was a half hole ahead cutting the holes on the green right in front of us so we would have holes to actually putt in. I loved every minute of that round, freezing and all! We still talk about that wild day!
On the same trip, we played Carnoustie Golf Links right after the Women's British Open was played there. I had the opportunity to walk the round with a local caddy who had caddied for Morgan Pressel. He set up the course for me to play just like the ladies had played and told great stories throughout the round. But what really makes the trip stand out in my memory is that my mom, who is now deceased, was with us and it was the last time she went overseas. She loved to travel and to see new and different places. I feel so blessed that I have that memory with her. While she loved the traditions of the game of golf, she was not an avid player, so she made sure we saw all of the golf history that surrounds St Andrews and joined in on the storytelling long after our rounds were over.
Drew Goodman is a broadcaster with AT&T SportsNet Rocky Mountain and the television voice of the Colorado Rockies
In 2004, the Rockies finished that year as I recall in New York. My family spent the last few days with me, as I'm from New York. We flew the day after the season ended to Edinburgh and met my in-laws there for about 11 days. My three sons were very young then, but I still managed to get in three memorable rounds with my father and brother in law at Prestwick, Carnoustie, and the Old Course at St Andrews. That was golf nirvana. At Prestwick there was one par 3, that, had we not had caddies, we would literally have no idea which direction to hit the golf ball. You literally could not see anything but shrubbery in every direction!
I recall getting to 18 at Carnoustie and replayed in my mind the epic collapse in 1999 of Jean Van de Velde. I played the hole thinking the whole time and discussing it with my father-in-law, how the hell did he screw this one up so badly! Could have hit three 9 irons and two putted for the Open Championship! I guess there was something called pressure involved as well!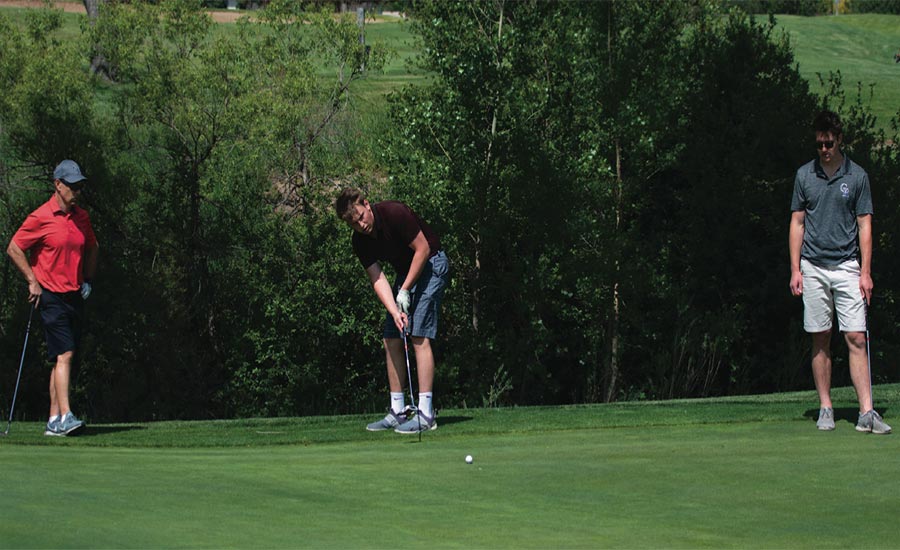 Our final stop was St Andrews. What an unforgettable treat. As we stood on the first tee, we noticed an extremely tall guy walking down the adjacent 18th fairway toward us. When he got closer, I realized it was Randy Johnson, who had evidently done as I did and caught one of the first flights to Scotland at the conclusion of the season. So many memories of St Andrews: the enormous greens that are home to two holes, the pot bunkers where you could lose large farm animals, the gorse where golf balls go for a permanent burial without last rites, the wind, the rain, the occasional sun peeking through, and the fact that if you miraculously hit it fairly straight you will have a wedge in your hand on your second shot somewhat frequently.
I actually played well there. My father- in-law is an accomplished player and we were laughing because he went from rooting for me early, to shaking his head because I was beating him still on the back nine. He began reminding me that I was playing over my head with each successful shot! The golf Gods ultimately got me, along with a little choking as I finished double, double which prevented me from breaking 80. Still an unforgettable round and a place I look forward to returning to with my boys!
FUN AND GAMES
What's a road trip without a little bit of wagering? Some bizarre happening that you and friends will discuss for years to come…maybe you can pick up some ideas here.
Steven Hale is a long-time caddie on the PGA and other professional tours
Life on the road nowadays is very boring, but the relationships still evolve around common interests outside of golf. The guys that love sports will tend to hang together. My group mostly revolves around live music. Going to see concerts while on the road is the only thing that gets me out of the room. Obviously, that makes this year even more difficult.
There are so many cool aspects of Ballyneal that can bring a group together. But the firepits and the putting green at night can create friendships among strangers as well. The Commons is the one-acre putting green that has the cups and flags lit at night, to allow for some fantastic games that tend to grow, as soon as the lights start to glow. As with most golf trips, you can agree amongst yourselves to include any rules that you want to govern your event. And at Ballyneal, amongst our group only, we have a few beauties. My favorite is our version of the "burrowing animal" rule, which goes something like this…
If you hit your ball into the fescue and assorted wilderness, and you and your playing partners are comfortable that it should be in the area of your search…there are obvious burrowing animal holes around the area, and the following must be witnessed and videoed—you have to stick your arm into the hole, up to your elbow, for a solid "three- Mississippi" count. Afterwards, you get a free drop, whether you find your ball or not.
Obviously, this has led to some moments of great anticipation—and even greater admiration as the legends grow when retelling the stories through the years.
Joe Assell is the co-founder and CEO of GOLFTEC
One time we were playing Bodega Bay Golf Course near Napa, California. The houses on Bodega Bay are the closest to the holes of maybe any golf course I have ever played! On the par 4 10th hole, my cousin was in the greenside bunker in two and blades his bunker shot over the green and it hits the chimney on top of the house on the other side of the green. The ball bounces down the roof onto the patio, takes a big bounce onto the cart path, and another big bounce onto the green and rolls into the hole for a birdie off the chimney! Craziest golf shot I have ever seen!
M'lis Ward is a pilot for United Airlines and is on the Board of Directors for the Colorado Golf Association
Somebody much smarter than us created this game; it's a set of about seven or eight poker chips, and they'll have words or phrases like "Birdie" or "Chip In" or "Hit A Tree." But we always thought those sets didn't have all of the things we like to bet on—like the Longest Drive—so our group has created our own set that now has about 16 of them; at the beginning of the round we designate how much each are worth— usually it's about a dollar. During the round, whenever one of us does those things, good or bad, you get the chip. At the end of the round, you settle up—if you have good chips you have money coming in; if you have bad chips you're paying out.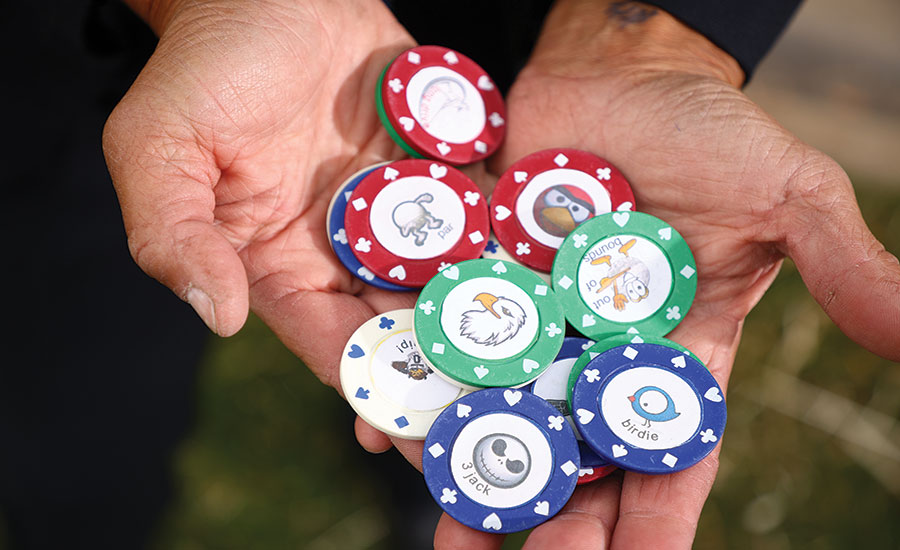 It's a fun thing, but what we've discovered is that it actually makes you focus more when you're playing and maybe play smarter shots. You might be behind a tree and say "I'm just gonna try and blast it through"—that might work 10 percent of the time, but that other 90 percent, it's going to hit the tree and go somewhere you don't want it to go. So if it's the end of the round, you'll maybe realize you should just keep it low and punch it out, if only to avoid getting that chip. Choices like that help you manage your game better.
DROPS IN THE BUCKET (LIST)
When the time is right, what's the potential trip that gets you most excited? Perhaps you can tag along to these far-flung locales.
Gary Albrecht is an attorney and is on the Board of Directors of the Colorado Golf Association
There's a nine-hole course outside of Chattanooga in Tennessee called Sweetens Cove that I'd read about—it was fabulous.
I went by myself and played for two days. The fact that it's only nine holes makes it even more special—it's so nice Peyton Manning has invested in it; it's gone from being this place that only golf geeks knew about to this pretty well-known destination. I've been there twice but it's a place I definitely have to get back to.
M'lisWard
Typically what happens is a friend will call up and say, 'Hey do you want to come play?' and we'll grab our clubs and hop on a plane and go. It's rare to play on a layover because we really don't have time and it's hard to drag your clubs with you because we're not flying to one place and back—it's usually four or five different places in one day and then the next it can be two or three more, so you don't want your clubs (trying to keep up).
But one of my friends is turning 60 soon and the talk is that a group of us will all go and play Pebble Beach. I'm really looking forward to that; I've rode my bike on a layoff there—there's a 20-mile bike ride that goes from Monterey to Big Sur, and you ride right by Pebble Beach. I've done it two or three times and each time it just looks so nice. It would be really fun to do that.
Joe Assell
I would take my family on a trip through Scotland and Ireland. I was fortunate to go on a buddies' trip where we played 12 rounds in eight days on some of the highest- rated courses in the world. It was an epic trip and I would like my family to experience the same trip.
Molly Greenblatt
Bandon Dunes, it was on the 2020 golf trip list but due to COVID-19, those plans were all scratched.
FAMILY FIRST
Ask a golfer who they'd like to accompany them on a road trip and the answer usually hits close to home.
Molly Greenblatt
This one is easy. My father. I am truly blessed to have a great "girl dad." We have played a lot of rounds together since I was 14 years old. I am convinced that the game of golf helped me have a wonderful relationship with my father. When most teens were fighting with or ignoring their fathers, I had mine, right there next to me, spending countless hours on driving ranges, putting greens and courses. And, even now, when golf is no longer my sole focus, we always talk golf—even in COVID—the FaceTime consists of conversations regarding how many up and downs he had, what was his best shot of the day and if his new swing tip is working!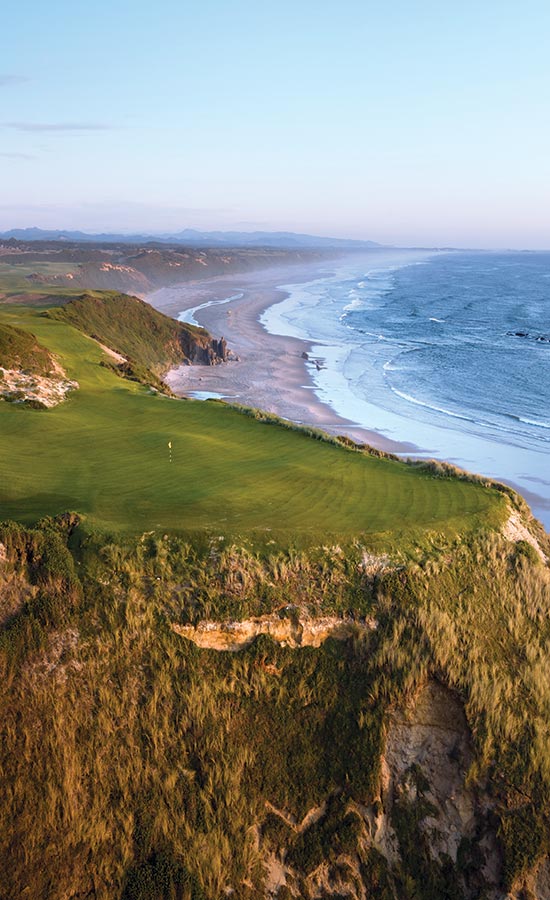 Joe Assell
I would take my dad and let him pick the other two.
Steven Hale
If a golf trip were thrown my way tomorrow, it would have to include my son, Andrew. He has just graduated college and is starting his new life in the working world soon. To have that one chance to hang out with him, have a couple of big-picture talks before he takes that next big step towards independence, would be cool. At least for me!
Gary Albrecht
"Two of my favorite people to play golf with were Tom Collins, like the drink…he went by TC and my other buddy went by PC—his name was Paul Caloway…He spelled his name with one L…we would always tease him that he was a letter short of being somebody. If I could choose anyone to play with today, they would definitely be included."
Paul Caloway died this past July; Tom Collins passed away from colon cancer in 2017—but not before providing Albrecht with a memory he'll never forget.
"We would always play at the Glen Falls Country Club; it's out in the Adirondacks and is a Donald Ross course—it's one of my favorites. On October 21, 2016, a beautiful fall day out in the Adirondacks…we come to 18…it's 136 yards, the tee is right next to the clubhouse, with the green down below. Tom hits this beautiful shot to the green; it rolled up to the pin, kissed the flag, paused on the lip and dropped into the cup. Of course, everyone went nuts.
"When we were leaving, he said, 'That might be my walk-off—that may be the last shot I ever take on a golf course.'"
TEE TIMES AND TOASTS
For Rockies Manager Bud Black, golf trips are a way to celebrate the spirit of competition and camaraderie.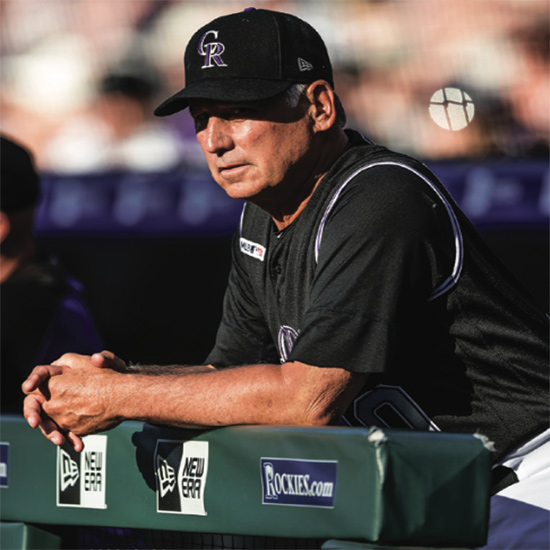 By the time the Los Angeles Dodgers were putting the finishing touches on their 2020 World Series triumph, Colorado Rockies Manager Bud Black was already formulating plans involving his National League West rivals.
His thoughts didn't involve defensive shifts or home-road splits — although getting away was definitely a consideration. No, Black was thinking not about baseball, but rather golf, along with his good friend Dave Roberts, the skipper of the newly-christened champions.
"Dave and I worked together for five years and, as the crow flies, we only live about two miles away from each other in San Diego," Black said. "He called me this summer and told me he wants to join a club and start playing more, get somewhere and start working on his game."
And while it may not be the optimum spot for a novice golfer, Black has some definite ideas on where he'd take his buddy for a golf trip.
"We'd go somewhere where he could parlay the trip with a little work; he's got his own wine label, called Red Stitch, up in the Napa Valley, so we would end up in Carmel and Monterey—just go right to the best spot.
"For me, the most scenic golf in the world is right there; we'd go to Pebble Beach, Spyglass, Cypress Point—and he'd be hooked. I don't know if you're supposed to start with the very best, but hey, let's do it that way."
Black has been an avid golfer since his playing days as a major league pitcher. During the 1980s, he led a group of Kansas City Royals players on trips that took place during and after seasons. These days, when the schedule is released for the upcoming season, Black of course first looks at it from a baseball perspective—but he admits other considerations are likely to come into play as well.
"This year because of the coronavirus we were pretty much relegated to our hotel rooms, following all the protocols and guidelines, so golf was non- existent this year," he said. "But usually, I'll take a look at the cities where we're scheduled to have off days…I don't really recall what that looked like this season because things got changed so quickly.
"We may have had a day in St. Louis. I've never played Bellerive (Country Club) there; They've hosted the PGA Championship, maybe the U.S. Open. We may have had a day in Philadelphia…I've been fortunate enough to play Pine Valley (Golf Club in suburban New Jersey), but I've never played Merion Golf Club (also near the city)—that's on my to-do list."
Now that the season is over and he's freed from the restrictions that were essential to a successful completion of the 2020 season, Black says he's eager to get back to golf. Whether it was crisscrossing the country with former teammates or getting back out there with current co-workers—"Our bench coach Mike Redmond, he loves golf too, and he's never been to Pebble Beach…I've been talking to him about taking a trip, too—I guess that's on the forefront of my mind, getting back to Pebble."
Wherever the locale, Black says the enduring value of his golf road trips are the feelings they engender.
"You want to play good golf, but sometimes you're playing with a minimum amount of sleep and maybe a touch of a hangover," he laughed. "But the main thing is that they're all centered around camaraderie—that's the perfect word. It's not just the four hours on the golf course—it's the time after, having a meal, sharing the food and stories about the golf, being with the guys in an atmosphere that's not highly pressurized like a baseball season.
"I've just always enjoyed that aspect of it—the 19th Hole and the conversations that go along with it."
Anthony Cotton is the editor of Colorado AvidGolfer.