Wilson's new Staff Model Utility iron is quite the looker.
By Tony Dear
For the first 36 holes of this year's US Open at Pebble Beach, Gary Woodland (the eventual winner of course) swapped out his Wilson V4 utility iron for an 18˚ prototype utility that carried considerably further than the similarly-lofted iron from his set of Staff Model Blades. An opening 68 followed by a superb 65 in which he found ten of 14 fairways helped him to a two-round total of nine-under 133 and a one-shot lead over Justin Rose. He returned the matched long iron to his bag for the weekend, but the prototype had obviously made its mark, and it is listed on Woodland's staff player page at Wilson.com.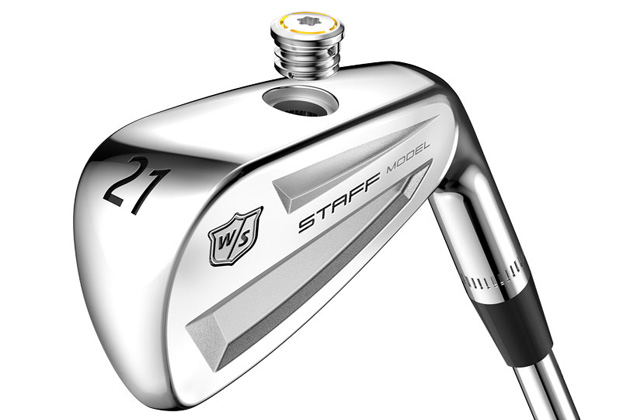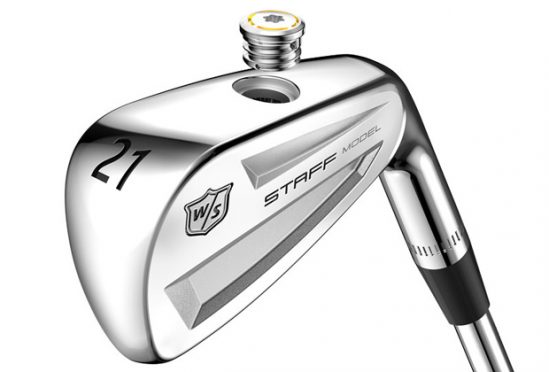 But what exactly  is a utility iron anyway, and who can/should play them?
'Utility' is defined as the state of being 'useful, profitable, or beneficial' which is a fairly broad classification that, technically, could be used for any club that helps you hit a particular shot. The term  used to be inter-changeable with 'hybrid', but is now used specifically to describe low-lofted irons constructed to give performance benefits over the 2, 3, 4-irons in the matched set. In fact, not only are better players, like Woodland, taking out the matched long irons they're also removing hybrids to make way for a club that launches high and stops noticeably quicker.
The vast majority of OEMs offer utility irons–Callaway X-Forged, Titleist U•500/510, Cobra King, Ping G400/410 Crossover, TaylorMade GAPR, etc.–models where the tech seems to be front and center. The Wilson Staff Model Utility certainly has its share of performance-enhancing features, but the makers appear to have given more weight to looks as it is by far the most elegant utility club of the lot.
There are two small cavities on the back of the club, but it has clearly emerged from the same design department as the very handsome Staff Model Blades which made grown men sweat when they appeared in January (staff player Brendan Steele was actually heavily involved in the design of both clubs, suggesting he has a future in club design when he's done playing).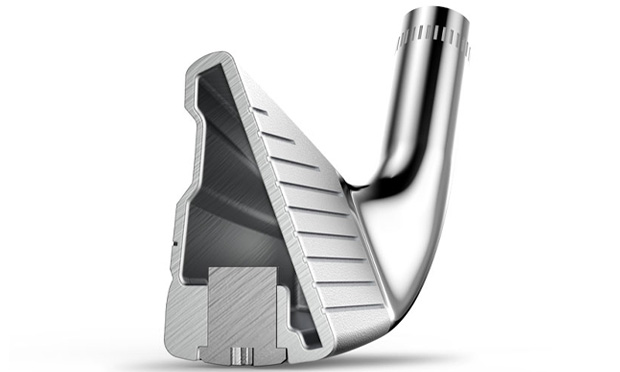 The Staff Model Utility has a hollow, 17-4 steel body, and a thing, C300 maraging steel face that flexes at impact to increase ball speed. And a 7g screw twists into the sole of the club to lower the center of gravity (CG) helping to launch the ball higher. Higher launch, reduced spin, increased COR–ideal says Wilson's Global Innovation Manager, Jon Pergande, for second shots into par 5s when you don't necessarily want the ball to roll.
Of course, most of our readers, 98-99% of all golfers really, definitely do need the ball to roll on Par 5s, meaning they're probably better off sticking to fairway metals and hybrids. To play utility irons effectively, you need a goodly amount of swing speed–not Gary Woodland speed necessarily, but a velocity most golfers are probably incapable of creating. For readers who do generate a lot of speed though, these beauties are surely worth a look.
$230 each
Lofts – 18˚, 21˚, 24˚
Right-hand only
Shaft – KBS Hybrid
Available – Nov. 12th at wilson.com, in stores Dec 11th
---
For more on the latest and greatest gear in golf, visit our GEAR PAGE.
Colorado AvidGolfer Magazine is the state's leading resource for golf and the lifestyle that surrounds it, publishing eight issues annually and proudly delivering daily content via coloradoavidgolfer.com.