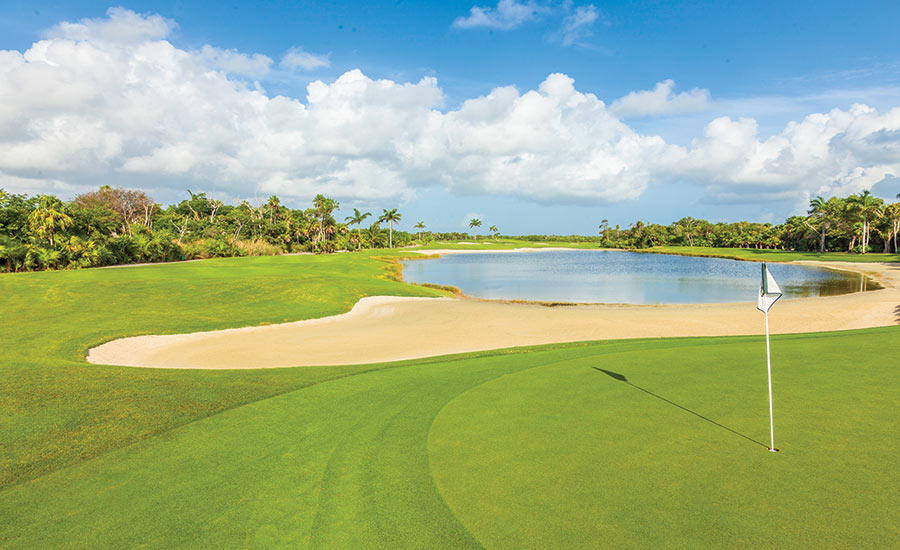 Hit with a double whammy in 2020, Cancun's MOON PALACE RESORT makes the turn to normalcy.
By Theresa Smith
PLAYING GOLF MAKES Carla Stearns feel "normal" again. Traveling to Cancun's Moon Palace Resort in Mexico, and playing the 27-hole Jack Nicklaus signature course felt even more like a pre-COVID experience for Stearns, who played in mid-October just as course workers were completing repairs necessitated by a series of hurricanes. It was the second reopening for the trio of 9-hole courses, following closure from March 26-June 7 due to the pandemic.
"I was leery about going, and flying, I hadn't gone anywhere [during] COVID,'' said Stearns, an Aurora resident. "I did a little research. I felt okay on the plane, and I really felt safe down there. They did a great job; it was fantastic.''
A regular on the Colorado Golf Association flight leaderboards, and a former University of Northern Colorado softball and volleyball All-American, Stearns has turned to golf as respite from the hardships imposed by the virus. "Golfers have gotten to play all summer long; that's about the only thing that we've gotten to do that's made us feel like we're living a normal life again,'' she said. "And we're really not, of course.'' Golf is featured on the retirement menu for the former teacher, Grandview High School athletics director and Cherry Creek School District central office administrator. The sister of former New York Mets catcher John Stearns plays in the Broken Tee League and also joined her mother, Joan, in the Wellshire League. Joan, who passed away in July, was a 50- year member of the Wellshire Women's Golf Club. When Denver's City Park Golf Course reopened on September 1, Stearns fired a hole-in-one on No. 8, the first ace of the holesincethe$45millionrenovation.
"It was unbelievable, a shocker, so much fun!'' Stearns said. "We know they're luck, but I enjoyed it nonetheless.''
Stearns' visit to Moon Palace Spa and Golf Club on the Yucatan Peninsula, was her second, following a trip in spring 2019 with the same friends, who are members.
"They invited me to go, and you get all the benefits of their membership while you're there,'' she said. "It's a really nice place. The first day we played, we didn't know if the course was going to be ready because of the cleanup from the hurricane. It came through as a [Category] 2; it was projected as a [Category] 4. But there were still leaves and branches down and water all over the place. When we got to the course, they said we would play one of the 9s twice, but when we got to the turn, they said if you wait a half hour, you can play a different 9.''
BACK IN BUSINESS: The pandemic and hurricanes have shut the golf courses at Moon Palace down twice in 2020. Now reopened, visitors have been anxious to take their shot at intimidating holes, like the 425-yard, par-4 1st (right) and the 150-yard, par-3 8th on the Lakes Course (left). PHOTOGRAPHS COURTESY OF MOON PALACE RESORT
Stearns and her playing partners patiently waited and were rewarded with traversing the Jungle course, along with the Lakes course.
"They did a great job and worked really hard getting it ready,'' she said.
The difficulty of the courses, including Dunes, appeals to the UNC Hall of Famer.
"It is tight,'' she said. "It's the kind of course where if you hit it off the fairway, you're in the jungle, and you never find your ball. So it's hard. It's a really hard golf course, but it is a lot of fun.''
It is also unique, in terms of wildlife. Stearns was fascinated by the lizards, crocodiles and coati (raccoon-like) animals she observed. White-tailed deer also roam the rough as part of the resort's protection and sustainable management program. As with thousands of travel-related businesses, golf destinations like Moon Palace Resort experienced a significant decrease in golfers and visitors, because of COVID-19.
"We saw a decrease of about 60 percent versus 2019, due to the travel restrictions that were put into place earlier in the year, particularly from our main markets, which are the United States and Canada,'' said Fernando Sandoval, the director of golf at Moon Palace Resort.
"In the recent months, however, we have seen an increase as travel restrictions have lifted and guests have been eager to travel— and the number of local residents booking tee times has also gone up. As occupancy rises, we are seeing bookings for rounds of golf increasing and we are now currently 48 percent down versus 2019. We are confident those numbers will continue to go up with holiday travel around the corner.''
Reopening on June 7, after closing for six weeks because of COVID-19, was uplifting for the staff, which established extensive safety protocols.
"There was a huge sense of relief,'' Sandoval said. "From not only the staff, but the golfers, who were eager to get back on the greens. We are slowly getting back to the new normal and seeing a rise in tee times and bookings at our golf villas.''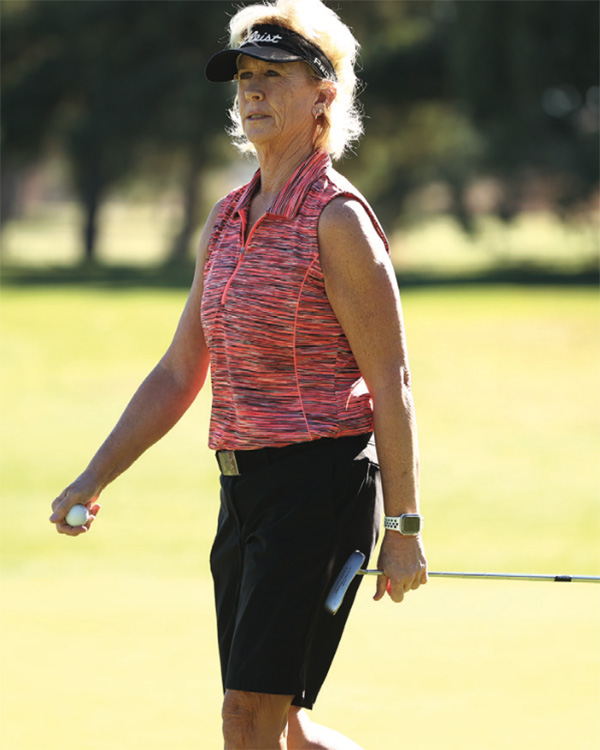 Golf vacations are the stuff of retirement dreams, and with golf-playing friends living in Scottsdale, Ariz., Stearns would love to head south this winter.
"Depending on COVID, the numbers are rising,'' she said. "I feel if the numbers are safe and I can go to warm weather and play a little golf over the winter, I will do that.''
Safety first is the new normal.
"At the turn, you run into the restroom, you have your mask on,'' she said. "It's something that is a routine for us, and I think it will be around awhile. It will be part of life."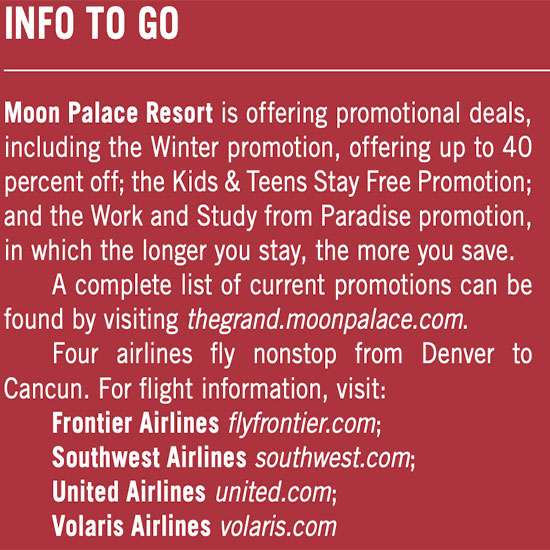 Theresa Smith is a regular contributor to Colorado AvidGolfer.
---
This article was also featured in the Winter issue of Colorado AvidGolfer.
Colorado AvidGolfer is the state's leading resource for golf and the lifestyle that surrounds it, publishing eight issues annually and proudly delivering daily content via coloradoavidgolfer.com.