The Montana company keeps bringing the goods.
by Tony Dear
We've featured Sun Mountain products on this page numerous times over the years because, well, they just keep making quality stuff. There was that one unfortunate snafu at the 2010 Ryder Cup in Wales when the US team's raingear suffered a wardrobe malfunction, but that's a dim and distant memory. The Missoula, MT-based manufacturer of golf bags, golf carts and outerwear, overcame an incident that might have finished lesser companies by putting its head down and focusing on its products rather than making excuses or trying to spin some tall story involving sabotage or damage sustained during travel, or something.
The company, now into its fifth decade, released its popular double and single-strap Mid-Stripe stand bags late last year and is now adding five new models to the Mid-Stripe Collection. The Mid-Stripe is a sophisticated-looking vinyl bag with the usual Sun Mountain touches – built-in handle, graphite shaft protection, velour-lined valuables pocket.
The bags and matching accessories come in a variety of color combinations each with the distinctive Mid-Stripe design.
The new bags are:
The Mid-Stripe 4-Way Stand Bag which features a 9" top with four, full-length club dividers, seven pockets including a full-length apparel pocket, two velour-lined valuables pockets, and a beverage pouch. Available with a single or dual shoulder strap offering quick-release buckles.
The Mid-Stripe 14-Way Stand Bag which has the same features as the Mid-Stripe 4-Way Stand bag but with a 14-way top and Sun Mountain's patented E-Z Lite Dual Strap System.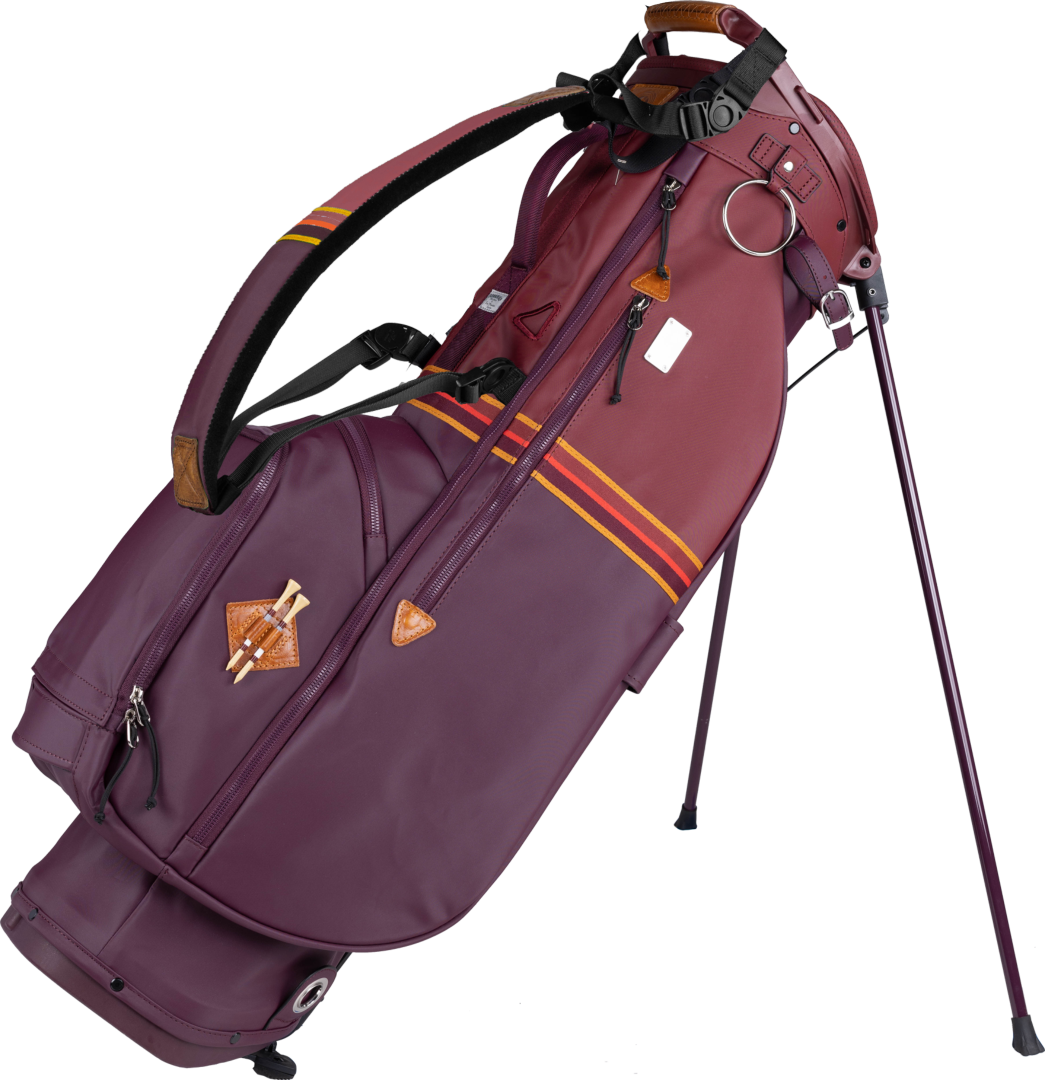 The Mid-Stripe Ace Stand Bag has an 8″, 4-way top compared to the 9″ top on the Mid-Stripe 4-Way Stand Bag and comes standard with a single shoulder strap. The pocket configuration of the Mid-Stripe Ace Stand Bag is the same as the Mid-Stripe Stand Bag.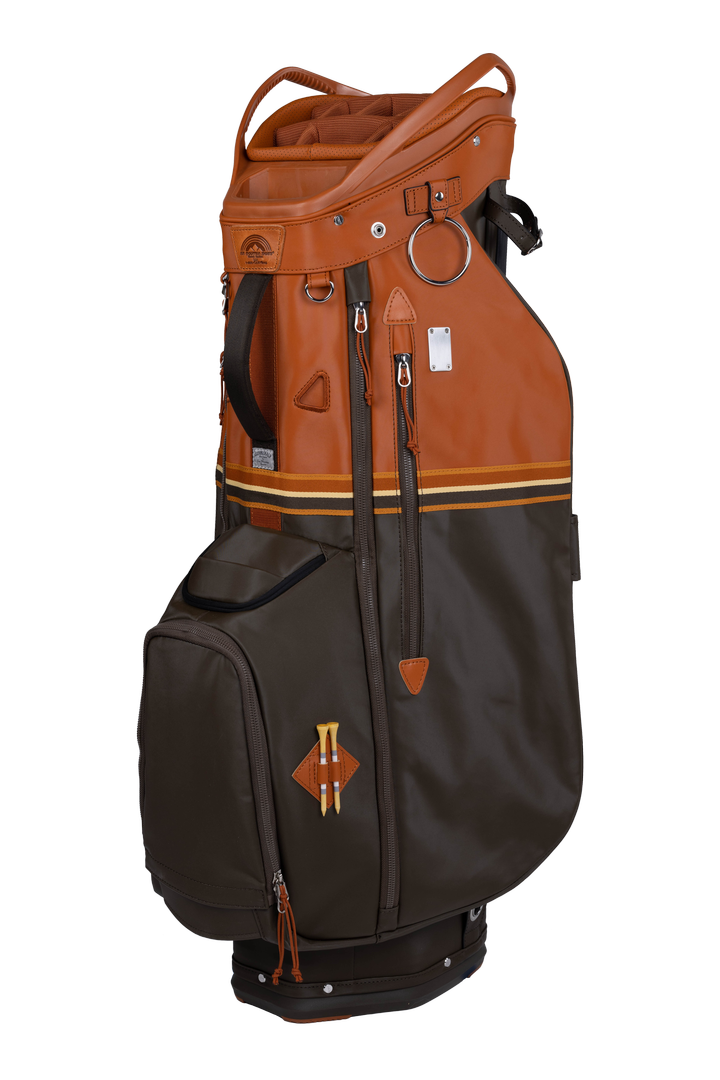 The Mid-Stripe 4-Way Cart Bag and Mid-Stripe 14-Way Cart Bag have the same look and feel as the other bags in the collection along with cart-friendly features – eight, forward-facing pockets so always accessible when the bag is on the cart; deep accessory pocket with a quick-access magnetic opening (ideal for a rangefinder).
Mid-Stripe bags come with matching wooden tees and a chrome plate that can be customized with your initials. Additional matching items in the Mid-Stripe Collection include the Boston Bag (weekend bag), alignment stick covers, golf towel, and new headcovers available in 1,3,5, X and H.
Price – $339.99 – $389.99.
Nine colorways
sunmountain.com
Ping Introduces the 1988 Slam PLD Limited line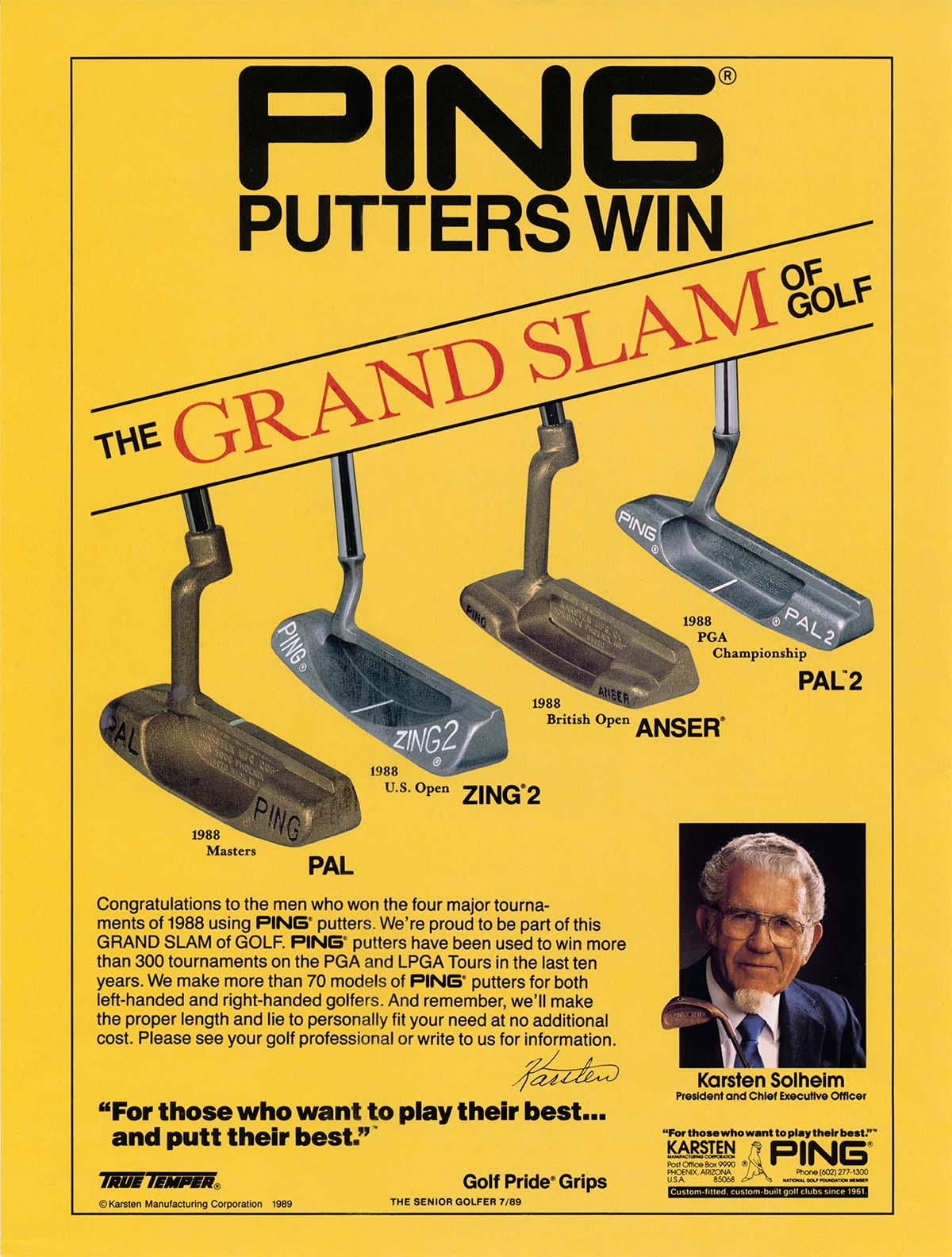 Two weeks ago, we featured three new matt black models from Ping's PLD Milled series, and now the company is introducing four 'new' putters as part of the PLD Limited range which celebrates classic Ping putters from the past. The PLD Limited Anser Patent 55, issued last year to recognize the 55th anniversary of the famous putter's successful patent application, was available in in four versions each of which sold out in less than three minutes on pingpld.com.
The four PLD Limited putters are being released to celebrate the 35th anniversary of the 1988 Ping Grand Slam, when each of the men's major championships was won by a player using a Ping putter. "We're excited to offer these legendary putters to golfers," says John A. Solheim, Ping's president and CEO. "It's a great way to pay tribute to Karsten's success. Whether golfers want to purchase one of the '88 individual putters during the week of the major or wait until the end of the year to collect all four at once, we expect the putters to go fast, so we encourage those interested to plan accordingly."
The 100% milled, aluminum/bronze-alloy Ping Pal will be released at 2pm (ET) on Tuesday, April 4th and commemorates Sandy Lyle's win at the Masters. The Pal was introduced in 1971 and used by Al Geiberger to shoot 59 in the second round of the Memphis Classic in 1977.
The 100% Milled, 303 Stainless Steel Ping Pal 2 will drop at 2pm (ET) on Tuesday, May 16th and commemorates Jeff Sluman's win in the PGA Championship.
The 100% Milled, 303 Stainless Steel Zing 2 will become available at 2pm (ET) on Tuesday June 13th and commemorates Curtis Strange's win in the US Open Championship (Strange used it again to win the following year).
The 100% Milled, Aluminum/Bronze Alloy Anser will drop at 2pm (ET) on Tuesday July 18th and commemorates Seve Ballesteros's third and final win in the Open Championship. The Anser has 19 major wins to its credit and over 700 Tour wins.
A sound slot has been cut into the sole of each putter for a better feel and sound.
On December 5th, 35 sets of the quartet will be released.
Price – $990/putter
pingpld.com
Radmor unveils its Spring Collection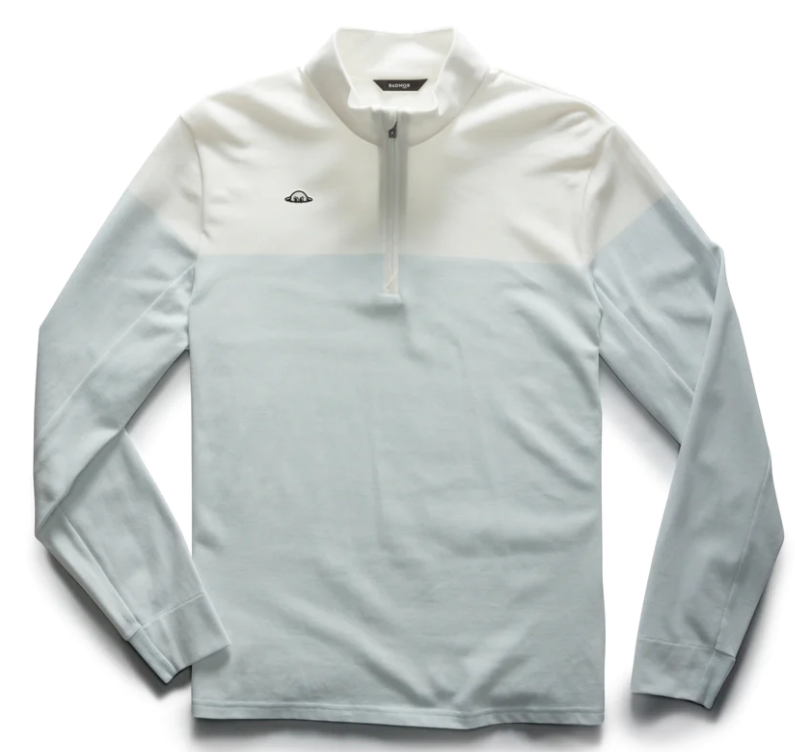 The Seattle-based company's reputation for combining style with sustainable, environmentally-friendly, recycled fabrics continues to grow, and its Spring 2023 line, called the 'New Beginnings Collection', fits right into that thinking.
The men's line is highlighted by a host of new polos, including the Taylor Recycled Floral Drip and Crosby Reverb Ultralight; Vincent and Five-O Knit Performance Shorts; Colton ¼ Zips, Higgins Hoodies and Perkins Crew Sweatshirts in an array of new colors and patterns.
The women's line, meanwhile, features the new Hannah Pleated and Yesler Skorts, Michele Block Stretch Polo, Olivia GEORAD Long Sleeve and Sleeveless shirts, Olivia Cap Strip Long Sleeve, Mila Deep V Sleeveless Shirt and the Lauren Cap Stripe Polo.
Several new accessories are also lined up for 2023 – Dead Center RadCap Trucker Hat in show white and true blue, and two-packs of RADSOCKS made from cellulose, recycled nylon and elastane.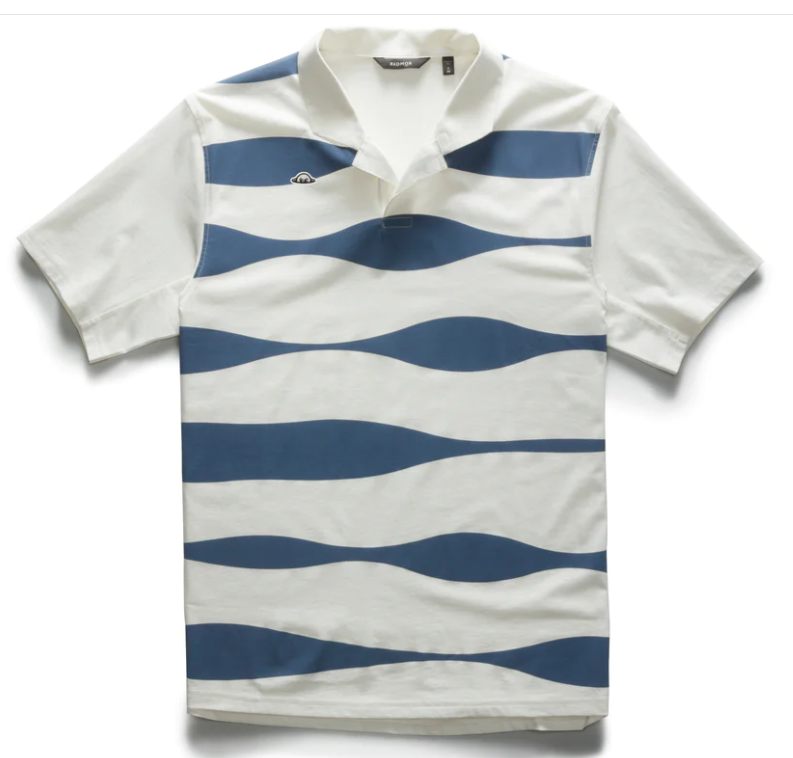 "We're a Pacific Northwest-based brand at heart but we can't help but feel like our plight is a global one – make really fashionable golf clothing with an unwavering commitment to sustainability," says RADMOR Co-Founder Scott Morrison, who along with partner Bob Conrad played golf at the University of Washington.
Crosby Reverb Ultralight – $95
Colton Quarter-Zip – $135
radmorgolf.com
---
Colorado AvidGolfer Magazine is the state's leading resource for golf and the lifestyle that surrounds it, publishing eight issues annually and proudly delivering daily content via coloradoavidgolfer.com.