How to deal with the native danger lurking just off the fairway.
By Alex Fisher
PLAYING GOLF can present many different challenges because no two rounds are the same. I'm often asked what I most love about the game; for me it is the fact that you have to adapt quickly to difficult situations.
That certainly applies in Arizona, where the golf will certainly keep you on your toes. If you're not distracted by the amazing scenery, you're likely to have to adjust to more of a target-style golf course. Narrow fairways and fast undulating greens are probably not new challenges for most golfers, but having to navigate the harsh desert (often off to the side of the fairways) presents an added challenge.
Finding your golf ball is one thing, but imagine hitting your ball off of concrete with tons of rocks around you. It's a hard shot that you don't want to practice in the first place—but you're probably going to have to deal with it at some point. For one, the ground is literally that hard and almost impossible for your club to penetrate the soil. Most golfers in Arizona will carry a desert club with them which they don't mind taking chunks out of.
The most common mistake I see golfers make when hitting out of the desert is trying to pull off a miraculous recovery. More often than not, they make the situation even more dire than the one they just hit from because they are trying to play hero golf. You should always look for the path of least resistance. Definitely don't put yourself into a worse spot; that's how you rack up your score.
Follow my simple rules to desert play and I guarantee you'll be fully prepared for what Arizona can throw at you.
THE DECISION MAKER
Select the right club; i.e., one that will not compound your problems. I'd suggest no more than a wedge from the desert so that you're not temped to bite off more than you can chew. Set-up to the ball with your weight slightly favoring your front foot. Keep the ball in the middle of your stance and make sure that the buttons on your shirt are lined up 2 inches in front of the ball. This will ensure that your weight remains forward and the club is less likely to ground out behind the ball.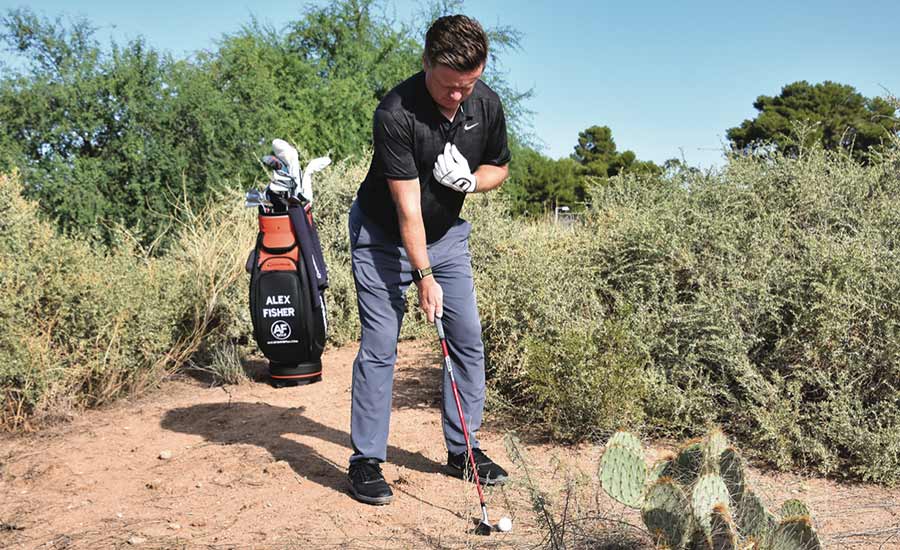 BACK SWING
Make a lot of practice swings so that you can adjust to awkward lies. You're probably going to have to deal with an uneven stance too. Make sure you're balanced so you don't lose your footing. As you complete your backswing, you want to make sure that you maintain your posture. Try and keep the distance between your chest and the ball so that you avoid dipping down or rising up.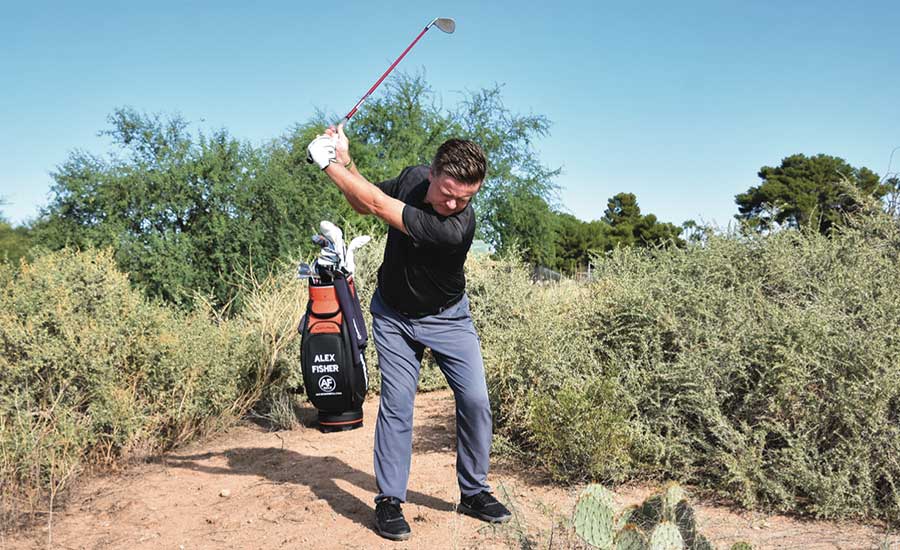 COMMIT
On your downswing, you have to fully commit and drive the clubhead into the ground. I often see golfers pull out of a shot because they don't want to hurt themselves or damage their golf club. Maintain your weight on your front foot and drive your trailing arm down at impact so that you hit the dirt. You want to feel like both arms are fully extended as they go through impact. If either arm remains bent, you're likely to scull the ball.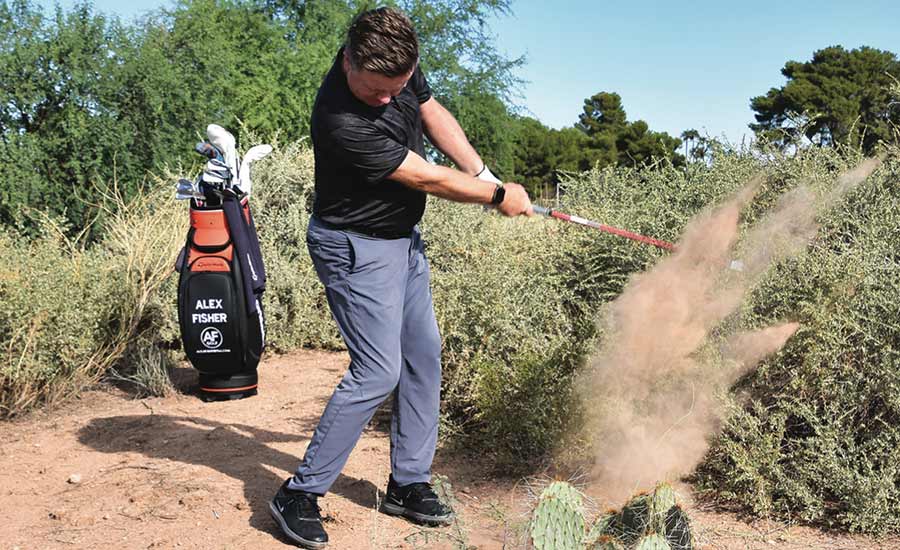 STICK IT!
As the club comes to a rest on your follow-through, your weight should still be on your front foot. Staying balanced throughout the golf swing is a must. The desert floor represents an unstable surface, and if
you try and hit the ball too hard, you're likely to lose your footing. Try to swing the club without overpowering the shot. You'll find that taking an extra club and swinging easy will help out with that.
You've got this! Again, should your ball miss the fairway, the important thing is to not compound your troubles by trying to do too much. Whether it's target-style golf or craftily-contoured green complexes, Arizona is truly
an amazing place to play golf. You'll rarely get the chance to tee it up surrounded by saguaro cacti and beautiful backdrops. The golf courses might look different, but you don't have to feel intimidated playing them.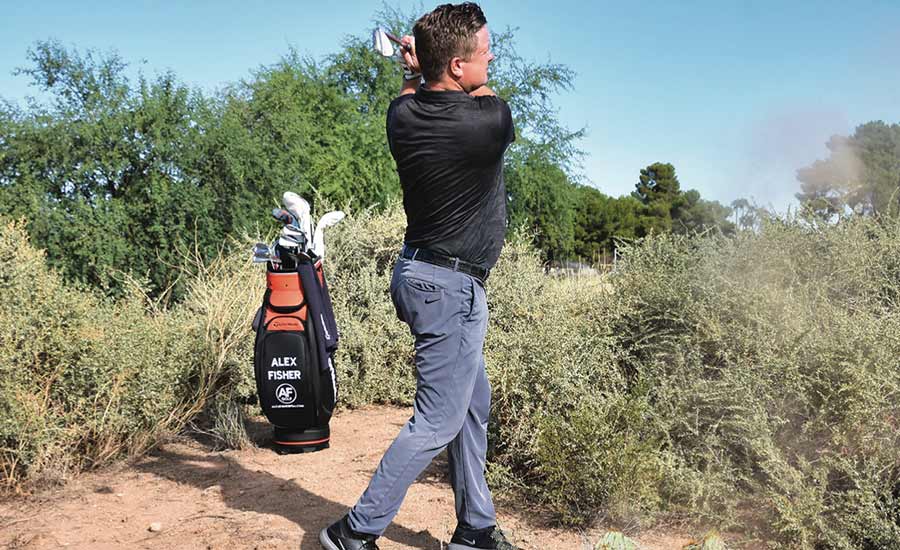 Alex Fisher is PGA Director of Instruction at the JW Marriott Camelback Golf Club in Scottsdale, AZ and The Glacier Club in Durango, CO. (602-363-9800).