A Zimbabwean by birth and Coloradan by marriage, Scott Vincent is parlaying his success in Japan into a place among the game's elite.
By TOM FERRELL
PROFESSIONAL GOLFER SCOTT VINCENT and his Littleton-born bride (and caddie) Kelsey have gotten used to the bustling cities of Japan. They've come to love the bullet trains that blaze through the bucolic countryside with its rice fields and sweeping vistas—you never get tired of seeing Mount Fuji, Vincent admits. And after playing on a total of six professional circuits spanning the globe, they are grateful for the stability of status on one of the most competitive and lucrative tours in the world.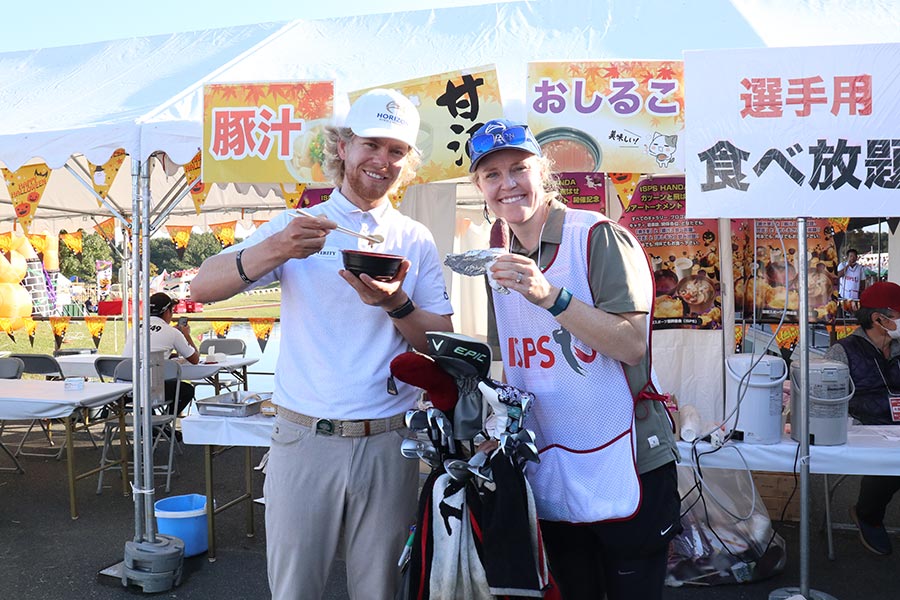 Still, when they pause to enjoy a steaming pot of shabushabu with a close-knit cadre of fellow travelers, Vincent looks to the east. To Colorado and to the dream of playing the PGA TOUR.
"That's always been the goal," Vincent says. His faith and his commitment to personal growth, however, have served him well. "I have developed skills and qualities that I would not have developed had I'd gone straight to the PGA TOUR," he observes. "It is a true gift to see the world. Here in Japan, for instance, everyone works with so much pride, regardless of their occupation. It has inspired me and helped me grow and be more determined in improving myself every day."
As a youth in Africa, that determination and drive earned him the nickname "Mhondoro," Shona for "the lion." For the last four months, the lion has roared. Vincent is close to wrapping up a breakthrough season on the Japanese circuit. He has won twice, places seventh on the money list and is at or near the top in a host of statistical categories. Earlier this year, he fulfilled his dream of representing his native Zimbabwe in the Olympic Games, and he has climbed to the highest Omega World Golf Ranking of his career, prowling from just outside the top 100.
OUT OF AFRICA
It's a long way from Harare, Zimbabwe to Blacksburg, Virginia to Bangkok, Thailand to marriage and family in Denver to Japan. But those are just a few of the stops Vincent has made as part of his global journey.
Zimbabwe is not without its golf legacy. Three-time major champion and World Golf Hall of Fame member Nick Price set a high standard for the country's junior golfers with his dominating play in the 1990s. Vincent, despite his smaller physical build, excelled to the point of qualifying for the national junior team. That was when he caught the eye of Virginia Tech golf coach Jay Hardwick, who had successfully recruited several Zimbabwean players, beginning with Brendon de Jonge, who turned pro in 2003 and went on to PGA TOUR success.
Hardwick worried about Vincent's size but saw the possibilities in his game. His foresight proved correct, as Vincent went on to become the school's first-ever first-team All-American, with game enough to make the cut in his PGA TOUR debut at the RBC Heritage Classic as he was closing out his collegiate career.
Vincent met Littleton native Kelsey Loupee at Virginia Tech, where she played on the soccer team. Shortly after leaving Blacksburg, the pair married, making Scott a proud transplant to Colorado. During their search for a wedding venue, the couple visited Colorado Golf Club (full disclosure: my day job is membership and marketing director at the club). Shortly thereafter, I received a letter from Vincent inquiring about membership. He joined the club that year and credits the Coore & Crenshaw golf course and practice facilities with helping improve his game in those critical formative seasons.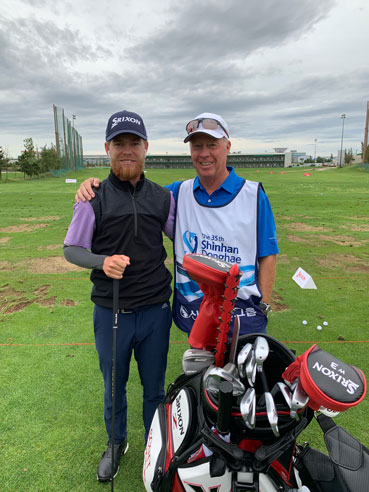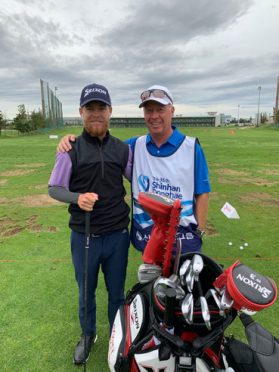 "Colorado Golf Club has had a huge impact on my game," he told me recently by phone from Japan. "I was playing professional golf but did not have a place to train. The facilities are so good—the Circle 2 Short Course has some of the most demanding wedge shots I know. If you can put it close on those little holes, you're getting better."
Most important, Vincent also got to know the club's director of instruction, Stan Sayers. The two formed a close friendship, which ultimately culminated in an official coaching relationship.
"The thing about Stan," Vincent says, "is that he's just an awesome person with unshakeable faith. It goes beyond coaching. Stan is so knowledgeable, and yet he is always eager to learn more. That creates a kind of flow of ideas and information that goes beyond instruction."
Through his own interests in sports psychology and personal development, Stan had begun to work with Jim Murphy, author of the celebrated book, Inner Excellence, and mentor to several athletes, including Stewart Cink, who credits his work with Murphy for the resurgence in his own PGA TOUR career. Murphy and Vincent clicked from the very beginning.
"Scott is an incredible person to begin with," Murphy says. "He and Kelsey have really supported each other, so he's been part of a great team. He's humble, and he has a desire to seek personal growth and professional growth every single day. That is a powerful approach. We've focused on the kind of person he wants to be not on the golf course but in his life. How does he want to feel about himself as a person? How can golf help him get there? Golf is not the sole focus—it's one expression of a larger view."
Whatever the focus has been, Vincent's work with Sayers and Murphy has begun to pay off in a big way.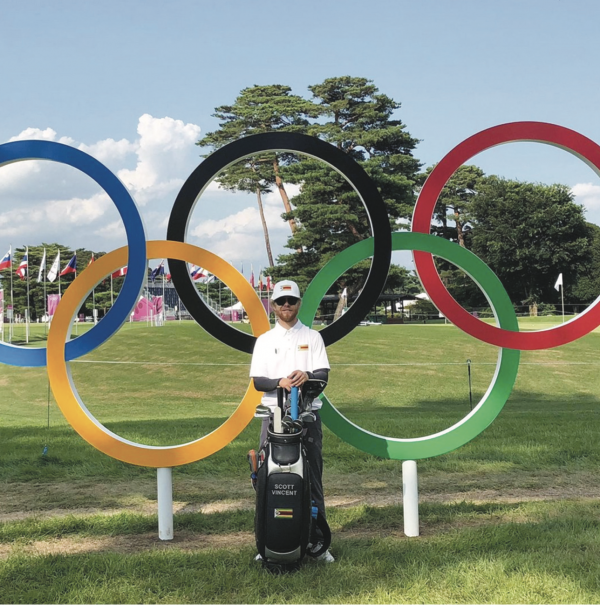 AN OLYMPIC MOMENT
Like many young athletes, Scott Vincent dreamed of competing in the Olympic Games. When golf made its return to the Olympics in 2016, he set his mind to turning that dream to reality, only to narrowly miss qualifying to represent Zimbabwe.
"That one hurt," he says of the disappointment. "But I dedicated myself to making it next time around."
"Next time" came this past July, and by virtue of his Omega World Golf Ranking (no. 248 at the time), he qualified. When the moment arrived, Vincent was ready. And unlike some of his professional golf peers, he had important business to do before ever striking a golf shot: Walking in the Opening Ceremonies.
I was preparing dinner in my house the night the Opening Ceremonies aired on broadcast TV, and even though I had seen Scott several times as he prepared for the Olympics, his presence that night had escaped my mind. Until, that is, I happened to hear the announcer note that Zimbabwe's team had entered the stadium. I looked over the TV and clearly saw Scott waving to the crowd. I got chills, and I could only imagine what he felt. I grabbed the phone, shot off an enthusiastic text, and got an almost immediate reply.
"Such a cool experience," he said, "I will remember that for the rest of my life."
It's the kind of experience that can totally change one's perspective, and years from now, we may all look back and say that the 2021 Olympics are where Scott Vincent's career really took off. He didn't medal, although he finished in a more-than-respectable T16. But something had changed.
In the 10 Japan Golf Tour events since the Olympics, Vincent has notched two wins and five additional Top-10s. He has vaulted all the way to 107th in the Omega World Golf Rankings, his highest position ever. Cracking the Top 100 would mean exemptions into more WGC events. Go a little higher and you begin to knock at the door of major championship exemptions. Scott Vincent's career is going in the right direction.
The change since the Olympics is both physical and mental. Sayers points to improved driving and wedge play. Murphy notes that Vincent has improved his mental game, which has allowed him to play more loosely when in contention, an assertion Vincent agrees with.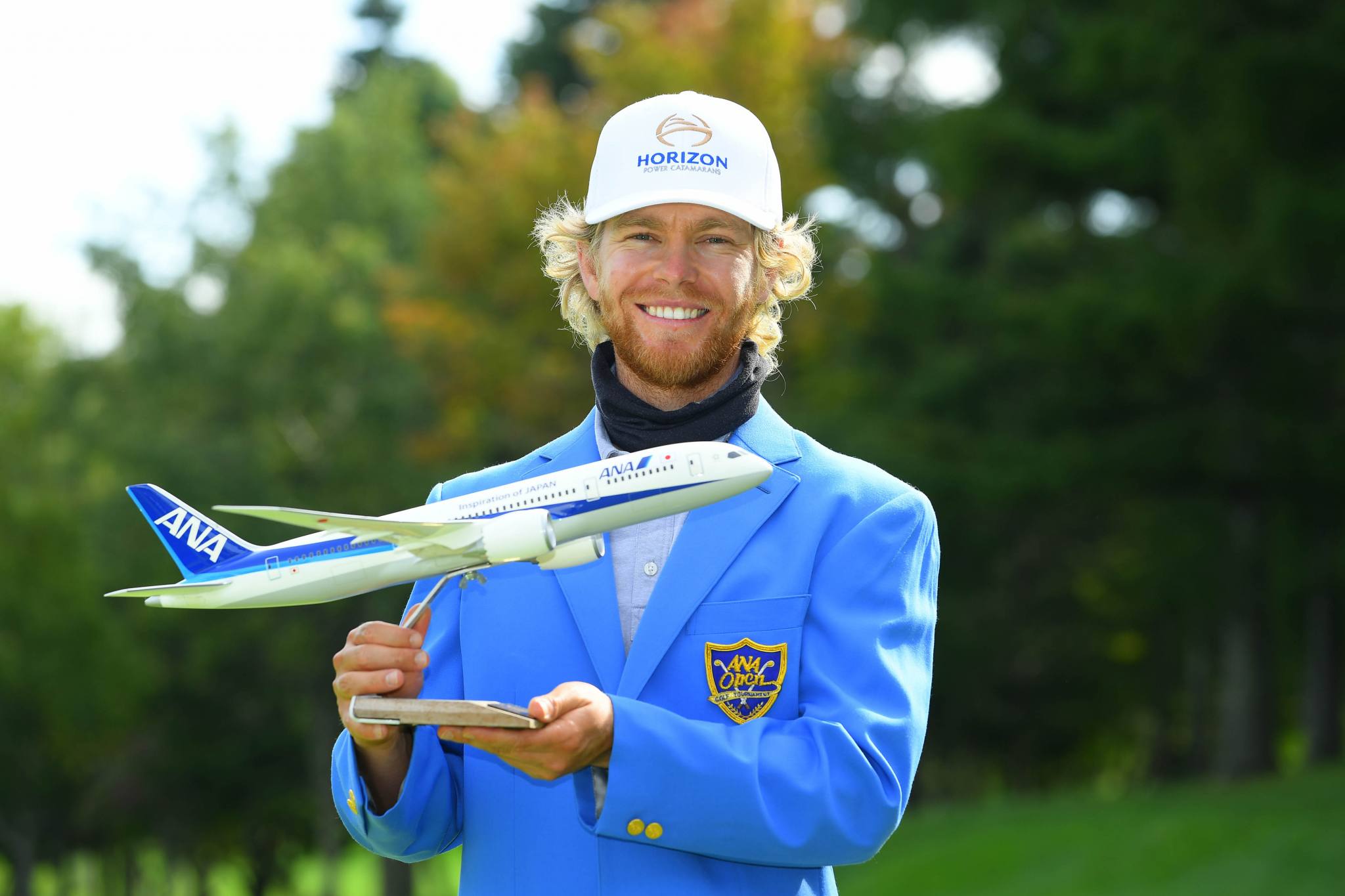 "I've been making changes throughout the season, but I really do think the difference has been my thinking," Vincent observes. "You can't control results, and you have to have faith that work on the inside will manifest on the outside."
Vincent notes that his two wins came in very different circumstances. "The first (The Sansan KBC Augusta Championship) was a very tight race. It was a stressful day, but I never looked at a leaderboard; just trusted my routines and my approach, and I came out on top. The second win (the prestigious ANA Open), I began the day tied for third and got off to a hot start. Then I accidentally saw a board and learned that I had a five-shot lead with six holes to play. That tested all of the mental training!"
Change has been a constant in Vincent's career. The changes of venue have been dramatic, including the Japan Tour, the Sunshine Tour, the Asian Tour (rookie of the year in 2016) and the European Tour. Even more change is on the way—Scott and Kelsey recently found out they are expecting their first child. That means Kelsey will be off the road and holding down the fort in Colorado. And yes, Vincent realizes that the PGA Tour would create far shorter commutes and a more stable work environment.
"We're so excited about the baby," Vincent says. "It's going to be a whole new level of growth and discovery. One thing my early career has taught me is that I can embrace changes and live outside of my comfort zone. I know I can adapt. Today, I don't have to think about anything except being my best…right here and right now."
Wherever that may happen to be.
BY SCOTT VINCENT
Scott Vincent's travels make one think of his fellow African Gary Player, who once claimed he had flown more miles than anyone in the world. Here he shares some advice and thoughts on his travel experiences.
01. Always drink plenty of water—flying will dehydrate you without you realizing it.
02. Get onto local time as quickly as possible. Wake up and sleep at your normal times but in the local time zone. NO NAPS!
03. If you can, bring your own pillow. Hotel pillows vary, but mine is always the same (hint: stuff it in your golf travel bag).
04. Invest in a USB blender. I start every day with a smoothie, and I can always find my ingredients: milk, bananas, fruit and spinach.
05. Find out where the locals eat. It's the fastest way to incorporate some local culture into your visit.
06. If you're looking for a great golf destination, consider South Africa. The courses are stunning. The wildlife is amazing. The cost is so good, and the food is world-class. My second recommendation would definitely be Thailand.
---
This article was also featured in the Winter 2021 Issue of Colorado AvidGolfer.
Colorado AvidGolfer is the state's leading resource for golf and the lifestyle that surrounds it, publishing eight issues annually and proudly delivering daily content via coloradoavidgolfer.com.