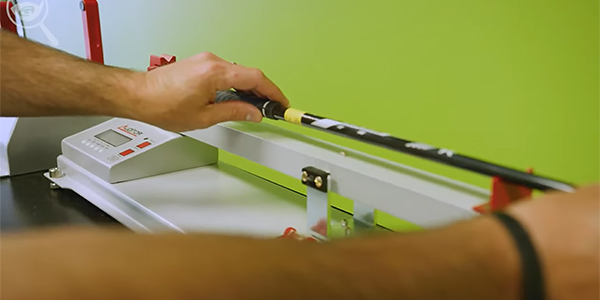 Pro Golfer Marisa Messana Gets Fit for New Irons Inside the GOLFTEC Studio
By Ryan Gager
In this edition of Club Explorers, we take you on a behind-the-scenes look at what it's like to get a club fitting at GOLFTEC. Professional golfer Marisa Messana joins GOLFTEC's Brad Thorberg to make sure her irons are optimized for her, and we'll see if we can tighten up her dispersion pattern as well.
The GOLFTEC Fitting Process
The first thing we do is take a look at your current equipment. What are the lengths, lofts and lies of your clubs? What shafts are you playing? All this data is important to understanding the starting point.
Next, we have you hit a few shots with your current irons. GOLFTEC focuses on three key numbers when looking at data from these shots: backspin, launch angle and decent angle.
Marisa's backspin and launch angle numbers where right on point with her 7-iron, with the backspin at 5382 and her launch angle was 18.75 degrees.
The problem for Marisa is with her current decent angle, which is 38.75 degrees. Because this is so shallow, Marisa has trouble with the ball releasing on greens more than she would like.
Testing Different Iron Heads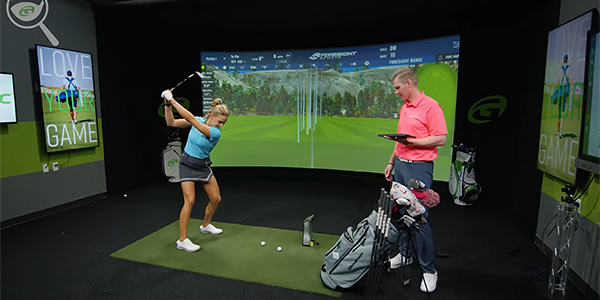 The quest for new irons is on, and Brad lined up three different iron heads for Marisa to try: TaylorMade P790, Callaway Rogue ST Pro, and Titleist T100.
The TaylorMade P790 helped Marisa increase her ball speed, picking up almost 10 more yards of distance. However, she hit these shots even flatter than her current clubs, so her decent angle decreased, therefore, this club was not an option.
The Callaway Rogue ST Pro showed that the increased ball speed and distance was here to stay. Additionally, Marisa was able to increase her decent angle into the 42-degree range, making this an optimal choice.
Marisa also tested the Titleist T100, however, she found that she lost distance compared to the P790 and Rogue ST Pro and she also had a descent angle that was still too flat.
After selecting the Callaway Rogue ST Pro irons, Marisa was able to customize shaft and grips. She stuck with her current shaft and a similar grip to her previous clubs.
All GOLFTEC Students who go through a club fitting will receive a summary email with a report of shot data from the clubs you selected, along with the exact specs of your new clubs. If you're looking for the best golf club fitting experience, visit your nearest GOLFTEC and talk with a local Coach. They will get you into the right equipment to help you play your best golf!
---
Want to read more instruction articles like this one? Visit our INSTRUCTION PAGE.
Colorado AvidGolfer Magazine is the state's leading resource for golf and the lifestyle that surrounds it, publishing eight issues annually and proudly delivering daily content via coloradoavidgolfer.com.