In America, Sweetens Cove is the gold standard for golf in its purest form
By Brandon Kusek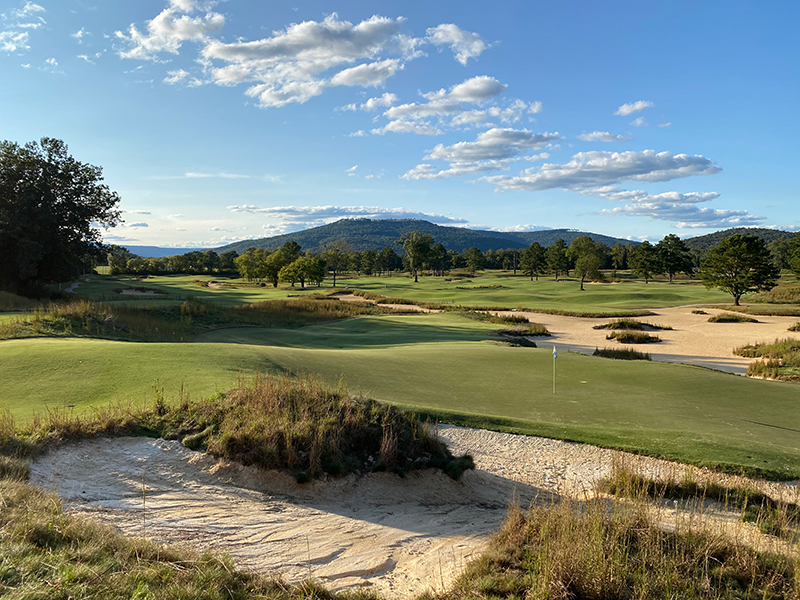 Golf has a beautiful way of bringing people together. While I don't remember the gentleman's name, I won't forget the look on his face as he was checking in at Sweetens Cove, the nine-hole golf oasis tucked into Tennessee's Sequatchie Valley, a half-hour's drive from Chattanooga.
I won't forget it because I'm sure I had the exact same look on my face as this guy stared back at this red-bearded stranger across the room.
But while few words were spoken, we made a connection.
I didn't even need to ask. I already knew that he'd spent as much or more time than I had staring at photographs of double pins, and sprawling bunkers that look like they'd been there for hundreds of years. Maybe he'd read of the undulating greens that feed the ball to every corner of earth that was shaped there? Who cares? We both knew we were like kids rushing the tree on Christmas morning, the entire room brimming with freshly wrapped gifts.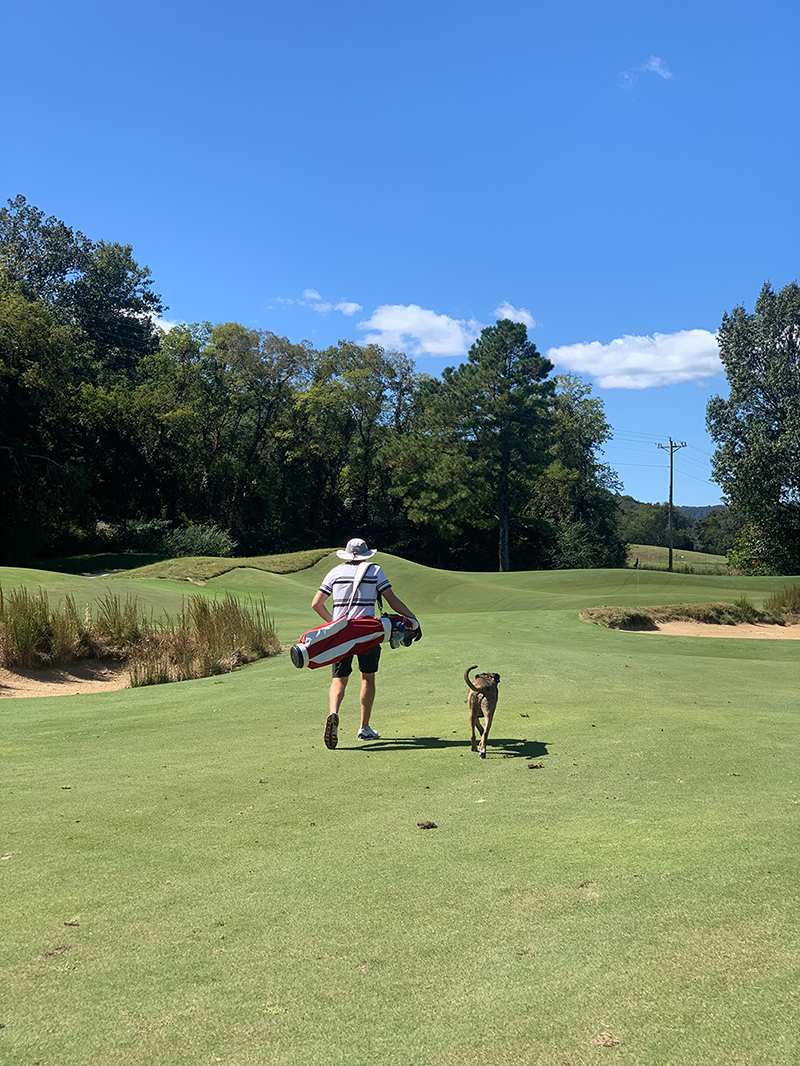 No matter how many hours you spend marveling at the pictures, they cannot do it justice and after wasting hours staring at this not-so-hidden-anymore gem, I was finally there, I had finally made it to Sweetens Cove.
It was March of 2019 when I made my first pilgrimage to Tad King's and Rob Collins' original masterpiece. More than pretty pictures and surroundings—this is the gold standard for minimalist golf.
However, it's not just the course itself – but what the course represents. It's the simplicity of The Shed–the Tuff Shed that stands as the course's "clubhouse," the number of people walking the course and that mysterious sense of community.  It's pure.
One of my favorite parts of that round was making the turn. After walking from the sweeping Biarritz-style 8th green to the 9th teeing ground, you look to the final green. The original party deck perches above the putting surface, where it takes in the entire course, but more often than not lives up to its name: the Heckle Deck.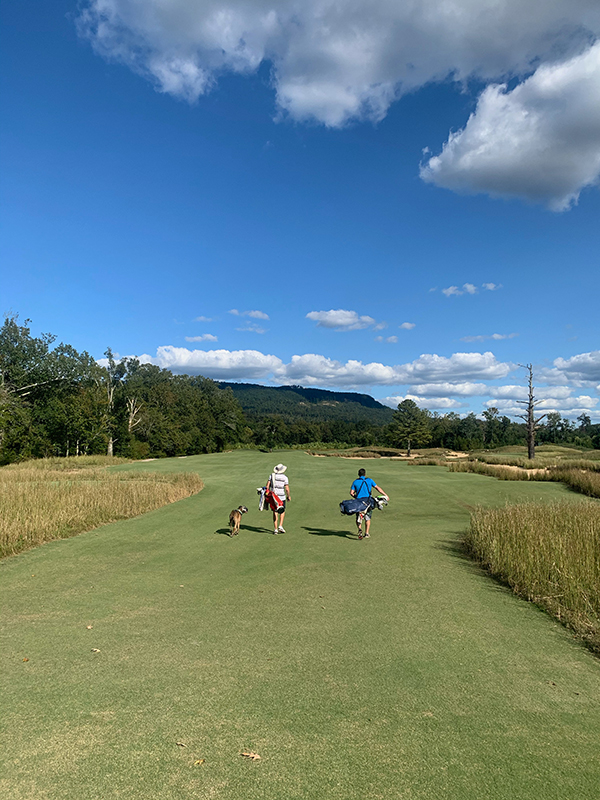 But that first day, all I could notice was everyone else having that moment of looking out over the property for the first time. It's a smile. Simple. But similar every time. While some folks bring a camera to capture the course and mountains behind it, many are just soaking in the moment and bonding with strangers making their own pilgrimage.
I made a promise then and there that I would return. I had to return and thankfully I did. Because while Sweetens will probably never have a driving range or a big sprawling clubhouse, the owners and other Sweetens enthusiasts have made changes—like the large putting green that can be illuminated at night, lodging accommodations close to the course and a new pavilion to relax with ice-cold beverages after a round or a full day of golf.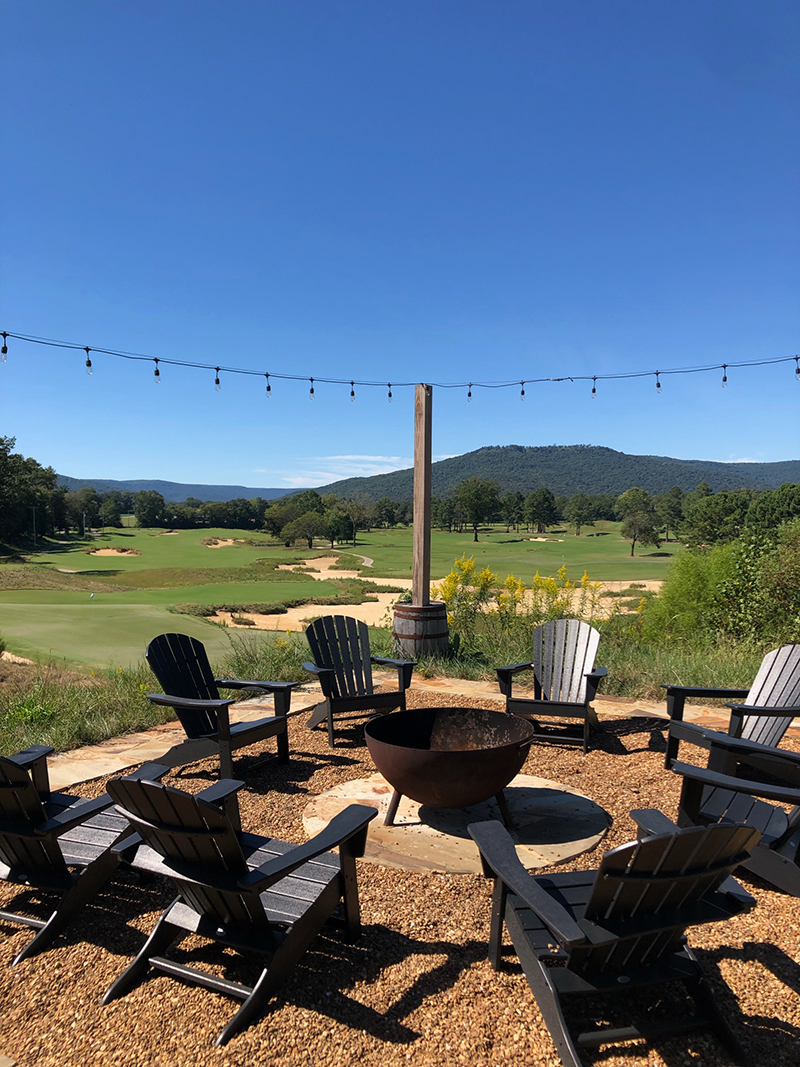 While crunched for time that March morning in 2019, we still spent as much as we could rolling balls through the swails and undulations of the massive green complexes. I managed to avoid some of the more famous bunkers—except to take photos of them and in them—but still spent more time in the sand than David Hasselhoff.
What really makes Sweetens Cove so magical though, is how proud the folks who work there are to show off their little corner of heaven to us golf pilgrims. As we were about to step foot into the massive waste bunker off to the right of the first fairway, a smiling gentleman rolled up in a red maintenance cart loaded with hole flags. He stopped to welcome us and chatted for a few minutes before making his way out to set the freshest-cut pins I've ever played.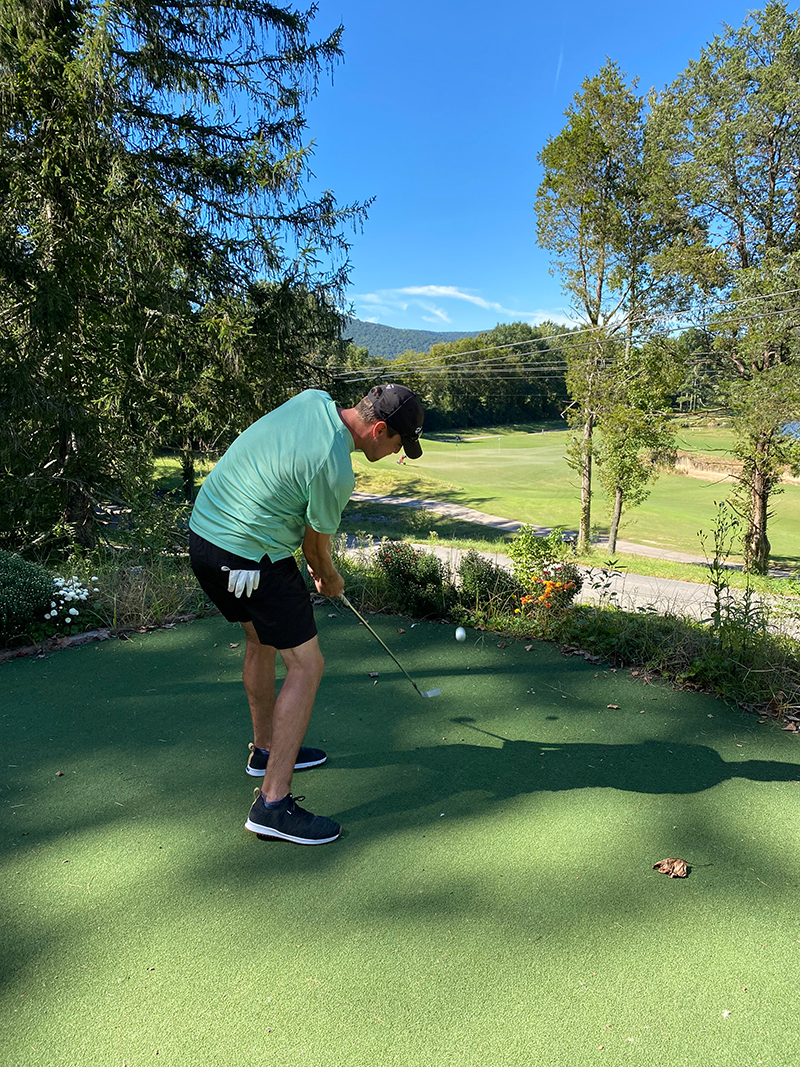 But the welcome didn't stop there. As we approached the first par 3 also known as, "King," the guys setting out the tee markers gave us tips and pointers on how to play the hole before taking bets with us on where we were about to place our shots.
Even though I've made multiple trips there now, I still catch myself pining for that utterly authentic golf experience.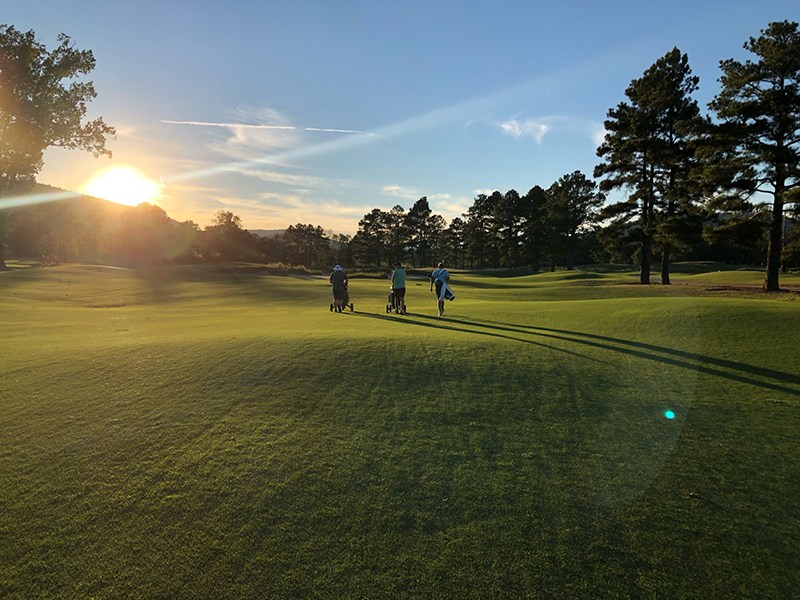 So, Sweetens, until next time I'll just have to rely on my dreams of walking through the bunker to get to my teeing ground on the drivable lion's mouth 5th. I'll make imaginary bets with imaginary strangers while overlooking the 9th green complex as people take their best shot at the most intimidating 130-yard shot on the course.
Most of all, though, I'll dream of setting down my bag beside that first tee as I get to play there and experience it all again.
For more information visit https://sweetenscovegolfclub.com/.
---
Colorado AvidGolfer Magazine is the state's leading resource for golf and the lifestyle that surrounds it, publishing eight issues annually and proudly delivering daily content via coloradoavidgolfer.com.