Yin Takes Your Game to the Next Level with Tips on Hitting Low Iron Shots
by Ryan Gager
In this edition of Call Your Shot, LPGA Professional Angel Yin takes us through the process for hitting shots with a lower flight. There are key situations where keeping the ball low will help with distance control especially in windy conditions. Yin utilizes these shots to help her in tournament play where she has 18 top-10 finishes including three in Majors. GOLFTEC Vice President of Instruction, Nick Clearwater caught up with Yin on the range to learn how she executes the low iron shot.
Angel's 4 Tips for Lowering Iron Ball Flight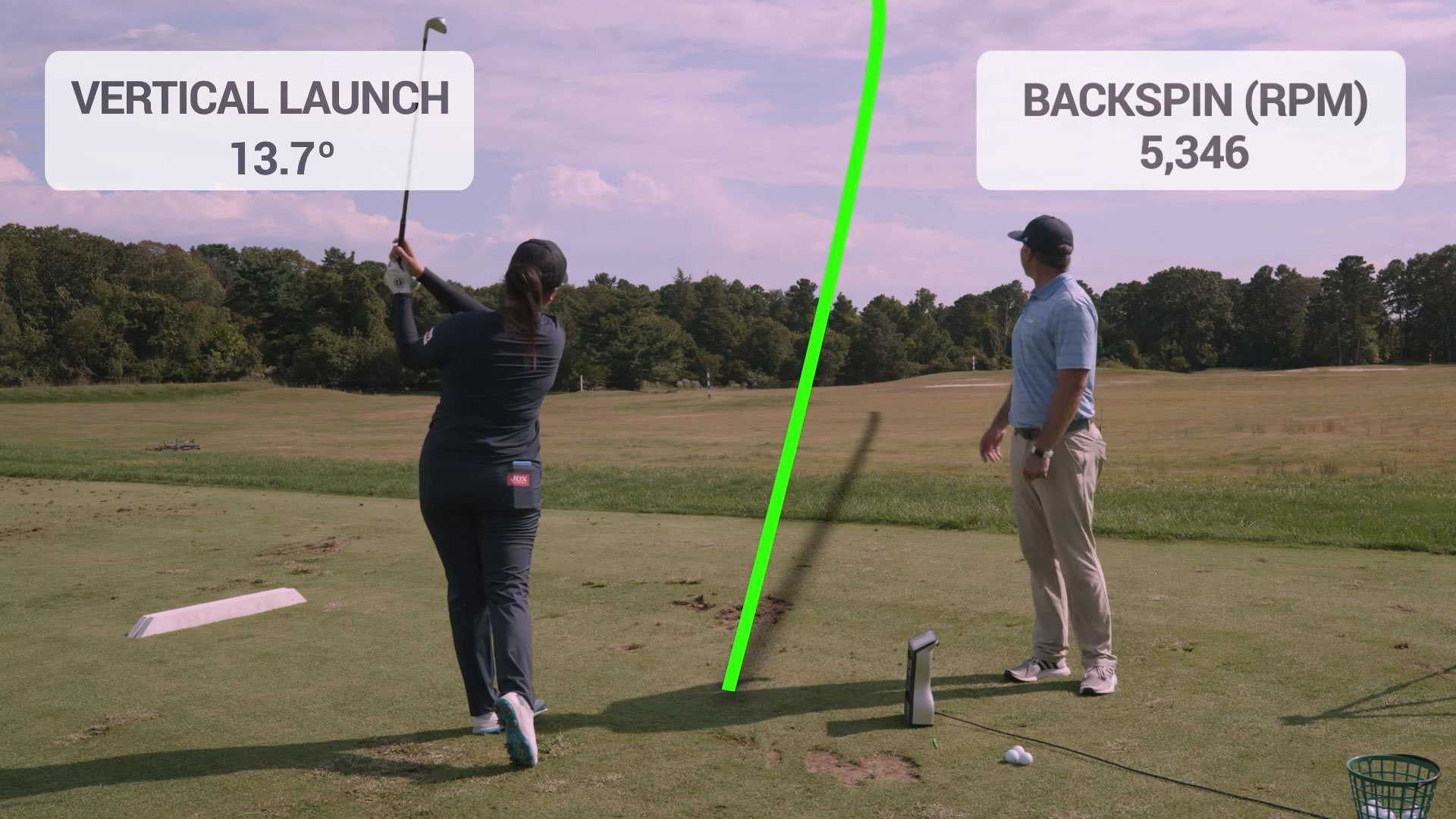 Angel starts with swinging the club softer. Remember the harder you swing a club, the more backspin you will put on the ball. More backspin equals higher ball flight. So for this shot Angel is trying to keep the spin down.
Take one or two clubs more than you would normally hit for that shot. The combination of less loft on the iron with swinging softer from the first tip will ensure you keep the ball lower while hitting the distance you want.
Put the ball in the back of your stance. This promotes hitting down on the ball and keeping the club de-lofted.
Take a shorter backswing and follow through. Along with placing the ball in the back of your stance, taking a shorter swing will help trap the ball and keep it lower off the face.
For more great tips like this and to learn about lesson packages we offer, visit your nearest GOLFTEC and talk with a local Coach. GOLFTEC Coaches will help you play your best golf, which includes helping you hit low iron shots like Angel!