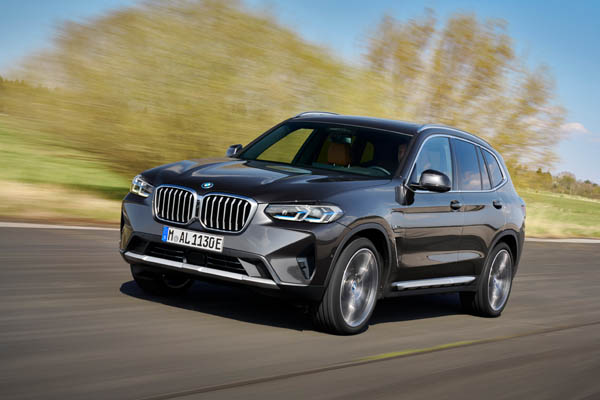 BMW's sporty crossover is their best-selling vehicle in the U.S.
By Issac Bouchard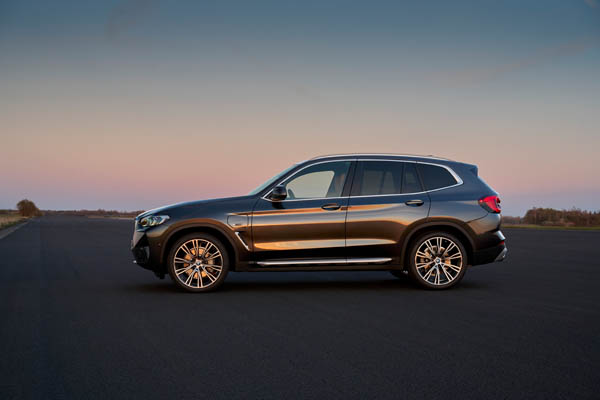 The X3 is now BMW's best selling vehicle in the US. It is also amongst the sportiest crossovers in its class, with direct, linear (if feel-free) steering, an accomplished chassis that loves to tackle twisties and two gutsy engine options, both of which are also more frugal than those available in competitors.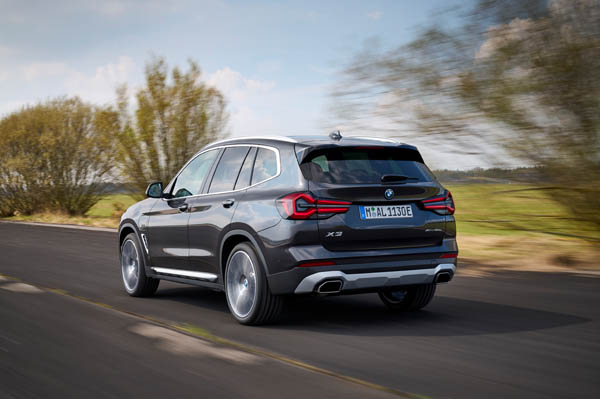 For 2022, BMW has updated the X3's styling, giving it new wheels, more angular front and rear bumper fascias and lights with bolder "graphics". They don't blend that well with the X3's soft overall form but do bring it in line with the company's newer offerings. Inside, the center console has been reworked and there is now an optional twin pack of 12.3-inch screens to replace the standard ones, which are 10.3 inches in size. The rest of the cockpit is much like before: roomy and practical, if uninspiring in design. The standard front seats are a touch flat and unsupportive, though, and whatever material BMW uses for most all its steering wheels doesn't feel like leather nor wear like it. The tech is first class though, both in the ways you can interface with it and its speed and robustness.
The X3 30i has a 2-liter turbo, rated at 248hp/258lb-ft, which can hustle it to 60 in 6.2 seconds, yet sips fuel like a hybrid. It's responsive, sonorous (for a 4-cylinder) and willing to rev. The optional 382hp 6-cylinder turns the X3 into a rocket sled, blasting to the same benchmark speed in only 4.1 seconds yet getting better fuel eco than many competitor's four cylinder offerings. The X3 handles in a more athletic manner than anything this side of an Alfa Romeo Stelvio or Porsche Macan; it has true BMW spirit in this department as well as under the hood. It rides decently, even on the fixed suspension. Optional adjustable dampers make it even better.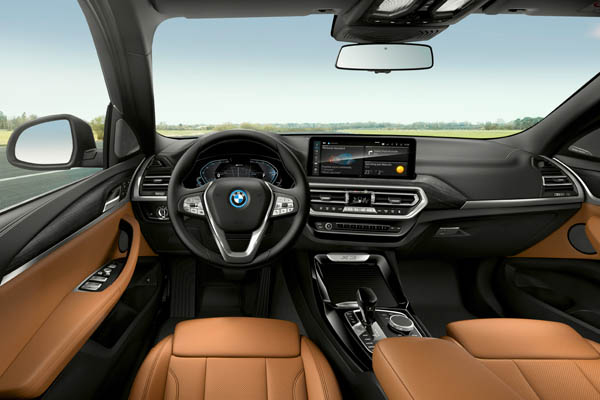 BMW has successfully pivoted away from its dominance of the luxury sports sedan and towards American's preference for SUVs and crossovers. From the X3 up to the X7, each is thoroughly engineered to be practical and fun. With its recent update, the X3 remains as one of the best choices in a crowded class.
EPA Ratings: 21/28/24mpg
0-60mph: 6.2sec
Price as tested: $51,390
3.5 Stars
Here is what BMW has to say.
Automotive Editor Isaac Bouchard owns Denver-based Bespoke Autos ([email protected]; 303-475-1462). Read more of his automotive writing, reviews and recommendations on coloradoavidgolfer.com and bespokeautos.com.
---
Colorado AvidGolfer Magazine is the state's leading resource for golf and the lifestyle that surrounds it, publishing eight issues annually and proudly delivering daily content via coloradoavidgolfer.com.