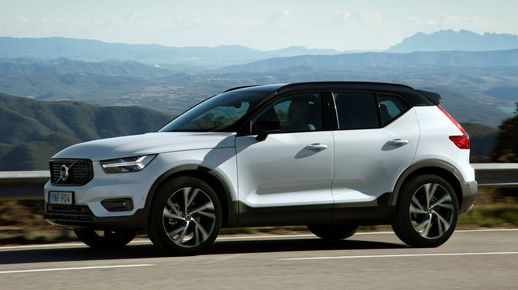 The new Volvo XC40 T5 R-Design again elevates the Swedish brand.
Volvo continues its stunning return to market relevance with the new XC40, a premium compact crossover that is not only a superbly executed piece of design but also really enjoyable to drive.
Its chunky, broad shouldered and four-square stance and contemporary forms blend superbly to create a unique aesthetic—something increasingly hard to do in this segment, and move the Volvo design canon forward without betraying the venerable firm's heritage.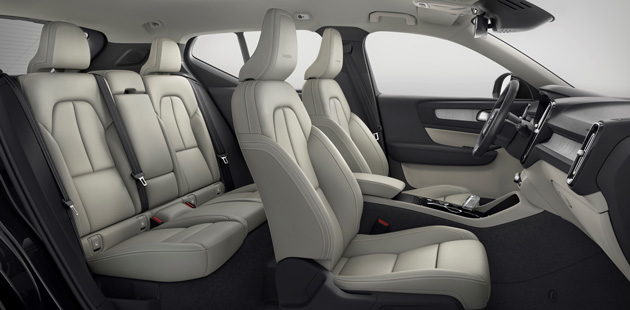 Inside, it's equally intriguing, with new uses of materials like their "Cutting Edge" inlays in the dash and door panels—the latter being unlike any others in the industry, if memory serves. Materials are modern and class-appropriate, and the 9-inch tablet-like infotainment system (aside from its slowness to boot up when the XC40 is first started) is wonderful to use and offers Wi-Fi, Android Auto and Apple CarPlay. There's decent room front and back, a generous cargo area and all the practicality that comes standard with the two-box utility vehicle shape.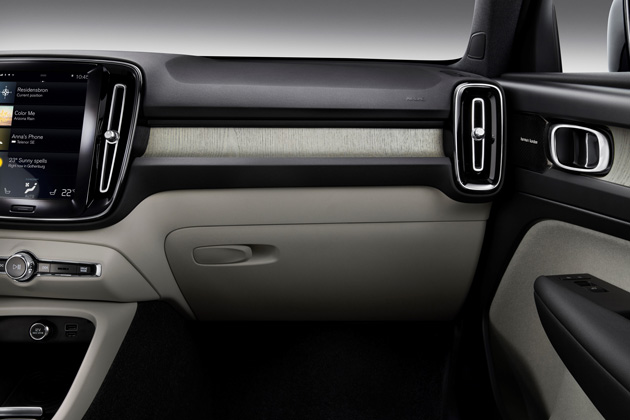 The "sport" side of what we used to call SUVs is well handled too, with a torquey 2-liter turbo punching through an eight-speed automatic.
The XC40 aptly answers enthusiast requests for acceleration with 248 hp and 258 lb-ft of torque. Zero-to-60 mph takes 6.2 seconds, which is a tick or two faster than most competitors. Also, it doesn't suffer from the non-linear power delivery that can afflict the super- and turbocharged version of this engine, which comes in the larger Volvos.
The XC40 débuts a new platform for the company, and it is a commendable blend of rigidity, noise suppression, good ride quality and fast-twitch responses. Steering is accurate and brake feel decent. When one is stuck in urban gridlock, the pain is made more tolerable with the adaptive cruise and lane keeping functions of the optional Pilot Assist system, which are among the best available.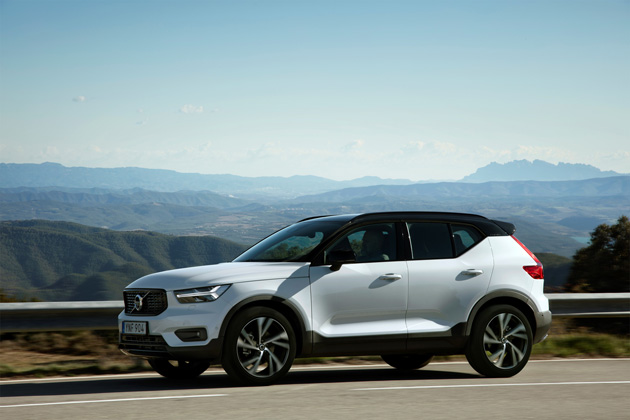 All in all the XC40 comes across as one of the most pragmatic, fun and hip entrants into this rapidly expanding segment.
Volvo is also being audacious in how it plans to move the XC40 into new homes, with a bundled offering of insurance, maintenance and payment, called Care by Volvo.
EPA ratings: 23/31/26mpg
0-60mph: 6.2sec
Price as tested: $45,835
4.5 Stars
Here is what Volvo has to say.
Contact CAG Contributor Isaac Bouchard for help saving time, money and hassle when buying or leasing a car at [email protected]