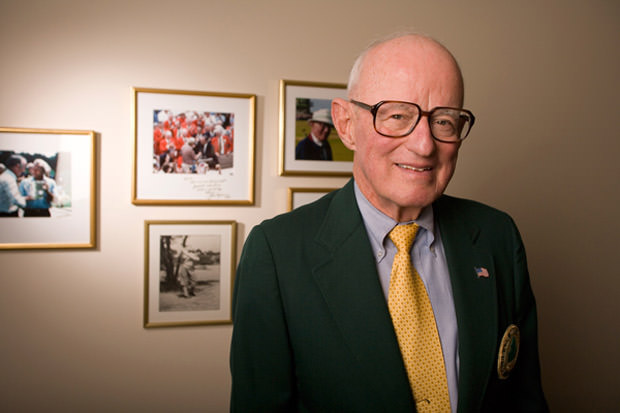 Tributes are flowing from throughout the golf world for Will Nicholson, Jr., the former USGA president and chairman of the Masters' competition committee who died Saturday at age 87.
"There's no individual who's done more for the game and for the CGA in the last 100 years than Will Nicholson," Colorado Golf Association Executive Director Ed Mate said. "He's on the Mount Rushmore of golf in Colorado for sure."
Amplifying that point, last November, on the occasion of the CGA's 100th anniversary, Nicholson was named Colorado golf's Man of the Century during the Century of Golf Gala at The Broadmoor.
As The Broadmoor's onetime Director of Golf Dow Finsterwald said, "Over my 60 years around the game of golf, both as an amateur and professional, I firmly believe Will is one of maybe five people who have given the most to the sport while not actually playing."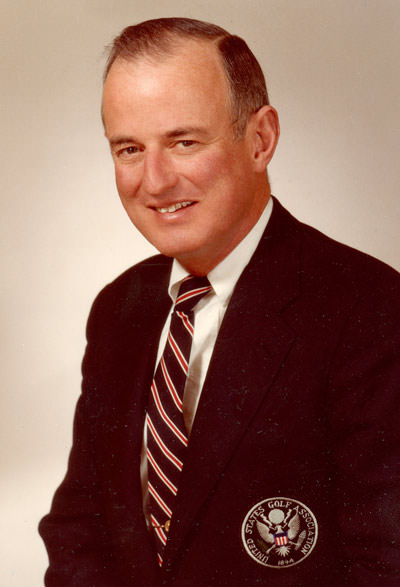 Will Nicholson Jr. former President of the USGA
Like Finsterwald, Nicholson earned induction into both the Colorado Sports Hall of Fame and Colorado Golf Hall of Fame. During his induction speech into the former in 2012, the follicularly challenged Nicholson got a great laugh when he compared his hair to the flowing tresses of fellow inductee Marcelo Balboa.
As a longtime member of the Colorado Golf Hall of Fame's executive committee, Nicholson relished the role of playing self-proclaimed "devil's advocate." A former chairman of the U.S. Chamber of Commerce and the chairman, CEO and president of Colorado National Bankshares, he often self-effacingly prefaced his comments with "I may just be a broken-down banker, but…" before delivering a pronouncement, perspective or opinion that invariably enriched the dialog.
Nicholson brought his passion to the CGA's board of governors in 1973 and served on it continuously for 43 years. He catalyzed the conversion of Mira Vista Golf Course into the CGA-owned CommonGround Golf Course, which opened in 2009, and chaired the Colorado Golf Foundation, which George and Carol Solich started in 2012 with a $2 million lead gift.
Nicholson's golf accomplishments extended way beyond Colorado's borders. In addition to Denver Country Club and Castle Pines Golf Club, he enjoyed membership at Augusta National, The Royal & Ancient Golf Club at St. Andrews and Muirfield GC in Scotland.
Nicholson and Jack Vickers at Augusta
More influentially, he spent 11 years on the USGA Executive Committee, chairing the Rules of Golf Committee from 1978 to 1979 and serving on such committees as Green Section, Implements and Ball, Membership, Bob Jones Award, Finance and Public Information. He became the organization's president in 1980.
The following year, Augusta National invited him to become a member. Almost immediately he became chairman of the Masters' Rules Committee, which he did for 17 years. In 1992, he added "and Competition" to his job description, becoming the de facto master of the Masters—setting up the course, determining the championship's daily tee and pin placements, pairings and starting times. He retired from that post after the 2006 Masters.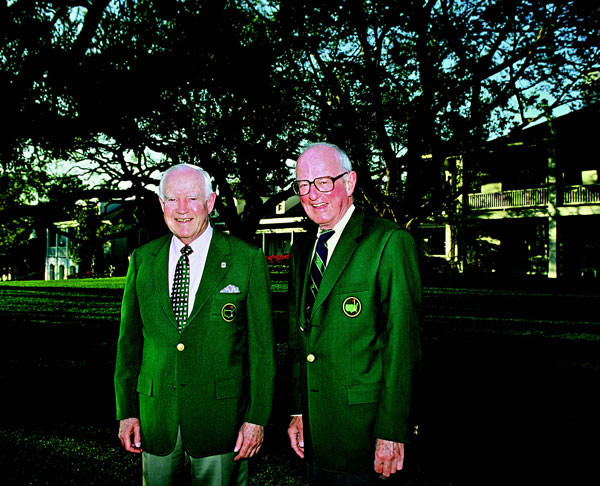 By all accounts, he enjoyed an excellent rapport with the players (including Jack Nicklaus, whom he personally invited to speak at the Century of Golf gala at The Broadmoor) and fellow committee members (such as Fred Ridley, who succeeded him on the Competition Committee). His authority was absolute, but not without acceptance of an occasional oversight, whether it was an excessive pin placement or a questionable ruling.
As he told Kaye Kessler in the pages of Colorado AvidGolfer, "I always remember my dad saying, 'When you make a mistake, admit it and get on with your business.'"
His father, Will Nicholson, Sr., served as Denver mayor from 1955 to 1959.
The mayor's namesake son answered his call to service by participating on the boards of numerous civic and philanthropic organizations. He also served in the Air Force during the Korean War.
But he gave the majority of his free time to golf. The man USGA President Diana Murphy called the "consummate volunteer" served as general chairman of the 1982 Curtis Cup Matches at Denver Country Club (where he was a longtime member) and a member of the Memorial Tournament's Captains Club at Muirfield Village in Ohio. In 1984, he captained the U.S. World Amateur Golf Team to a second-place finish behind Japan at Royal Hong Kong Golf Club.
He created the Nicholson Award in 2006 to honor those who have demonstrated a lifetime commitment and dedication to the game. Among the recipients: Nicklaus, Arnold Palmer, Tom Watson, Judy Bell, Ben Crenshaw, Hale Irwin and Ernie Els.
"I learned early on in my life that if you have something you enjoy and are successful at, one of the obligations is to give back," he said.
And he gave back in spades.
---
Colorado AvidGolfer is the state's leading resource for golf and the lifestyle that surrounds it. It publishes eight issues annually and proudly delivers daily content via coloradoavidgolfer.com.