A few weeks ago, a snowbound friend called to ask me to list my personal top five golf clubs in the Phoenix area, known to many as the Valley of the Fun. Golf is the region's elixir of life, and because there are more than 200 layouts in the metro area, his request took a lot of contemplation and consideration.
After all, when a player ponies up hundreds of dollars for four to five hours of golf, it has to be memorable and it should always offer some extra special tangibles — like a premier architect, superior playability, near-perfect turf conditioning and unparalleled customer service.
Honestly, when it comes to rating the Phoenix area's better courses, the list is long and star-studded. My favorites? The five deserve heaping praise: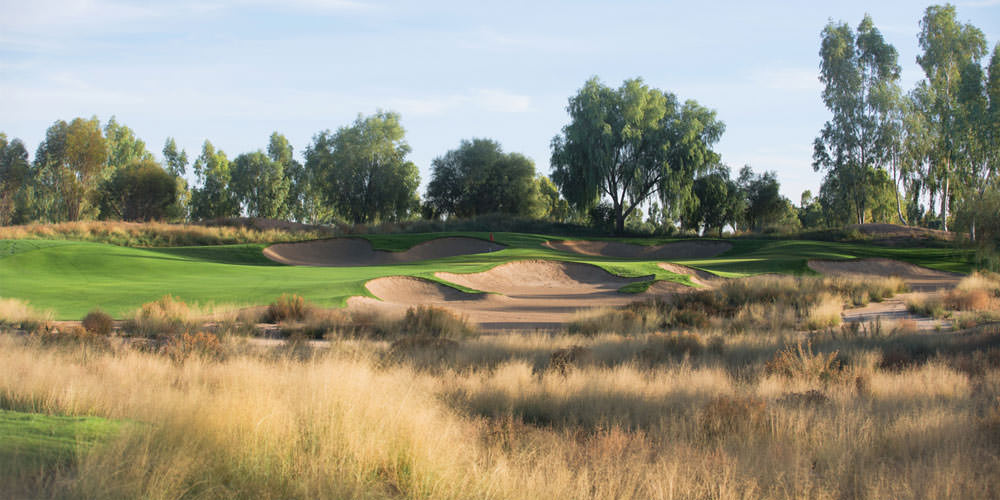 1. Ak-Chin Southern Dunes Golf Club
Professionally managed by Troon, this 7,546-yard Lee Schmidt, Brian Curley and Fred Couples collaboration is a hoot-to-play amalgamation of ragged white-sand bunkering, wild-growth waste areas, translucent native grasses and rugged, unbridled landforms. It's also utterly transcending, a brilliant Australian sandhills design that pays reverence to golf's Golden Age of architecture.