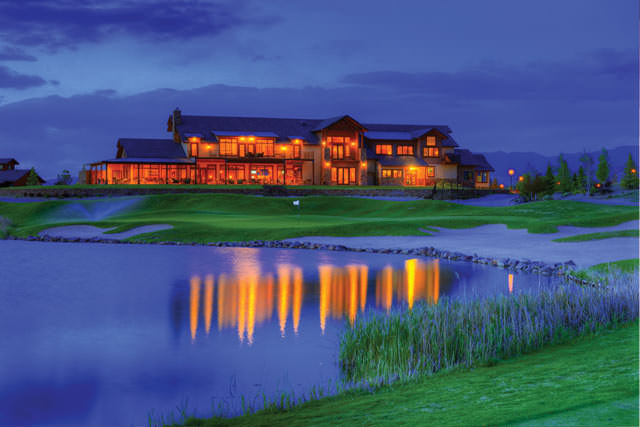 Surrounded by the plummeting depths of the Black Canyon National Park, majestic San Juan Mountains, expansive Uncompahgre Plateau, lake-bejeweled Grand Mesa and thousands of acres of public lands, Montrose ranks as a great destination for all stripes of outdoor enthusiasts—including golfers.
Traveling from Denver, take the scenic route via US 285 and US-50 through Salida, over Monarch Pass and through Gunnison, where the home of Western State University also is home to the glorious Dos Rios Golf Club.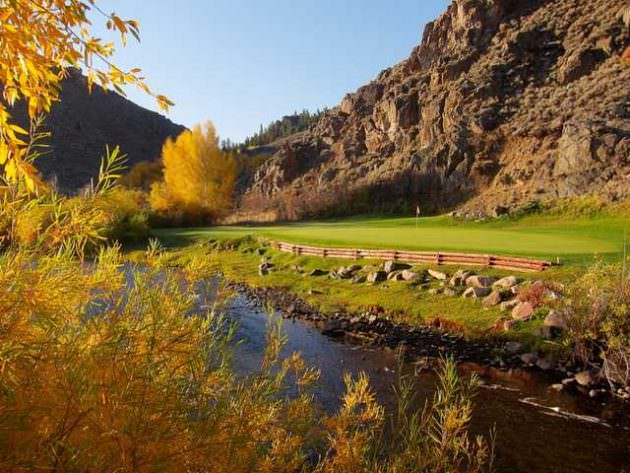 The Gunnison River briefly forks as it passes through downtown Gunnison, creating the "two rivers" that give the course its name. Water plays into all but one hole on this snug, well-conditioned, tree-lined layout that stretches between 4,593 and 6,512 yards. With an original nine holes designed by John Cochran in 1964 and later nine by Dick Phelps, Dos Rios places a premium on accuracy and shotmaking. The recently expanded Dos Grill is the perfect place to recount the round over a burger and beer.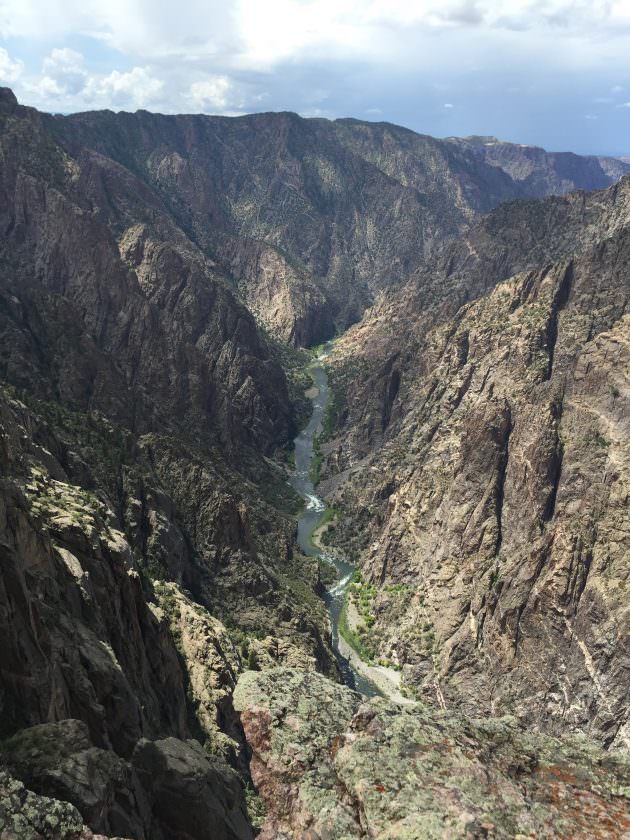 That same river into which you lost a golf ball or two at Dos Rios also carves the 2,722-foot deep, 48-mile long Black Canyon of the Gunnison, east of Montrose. The steep, craggy formations welcome hikers along its North and South Rims, as well as floaters for a leisurely 90-minute boat tour on the stretch of Gunnison River that's part of Curecanti National Recreaton Area.
Three golf courses await in Montrose—all of which you can book, along with accommodations, through Tee It Up Montrose.

The Bridges Golf & Country Club.
Nicklaus Design created this stunning course that ranges from 5,380 to 7,207 yards and incorporates 10 lakes and the winding Loutsenhizer Canal, across which span the 17 distinctive golf cart and walking bridges—one of which is covered—that give the course its name. Water comes into play on 14 holes. An alternate green challenges players on the par-5 15th, stretching the hole to more than 600 yards. Native plantings, natural arroyos, rock features, waterfalls and views of the San Juans heighten the experience.
The Bridges offers on-premises lodging in one of four plush suites ($100-175), fitness center, glorious dining at the CAGGY Award-winning Remington's Restaurant, where the quality of the food matches the majesty of the snowcapped peaks in the distance.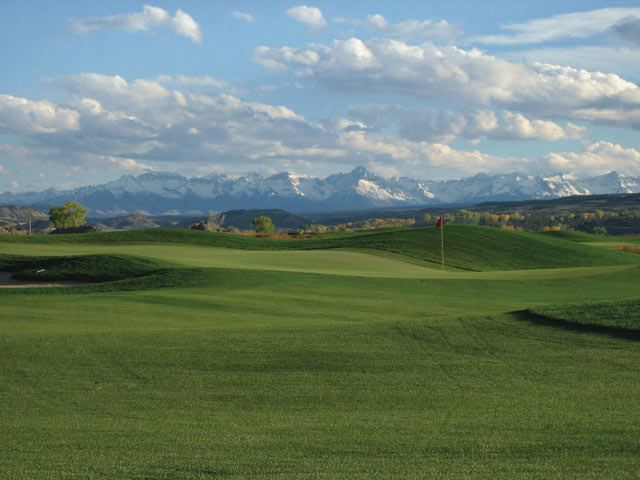 Wide fairways and ample greens define this 6,970-yard course. So does water, which factors into all but holes 2, 3 and 5. The par-4 15th, at 264 yards from the tips, defines risk-reward and begins a great final stretch highlighted by the short par-5 16th and testy par-3 17th.
A 530- acre community surrounds the links. It provides access to the Rio Grande Bike Path, tennis courts and the recently renovated Creekside Restaurant, which reopens this month with a new chef and menu.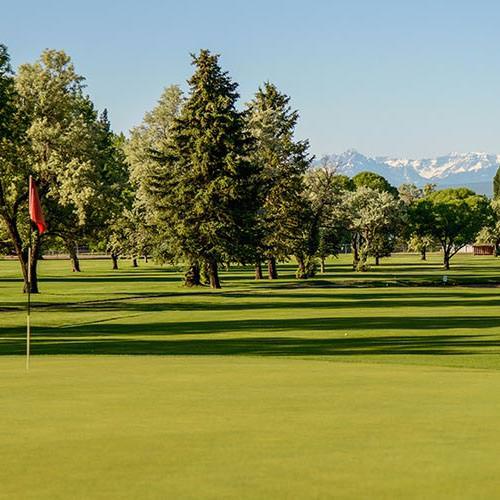 The par-70 Black Canyon Golf Club clocks in at 6,323 yards, with a hilly tree-lined parkland front nine and a more open, links-like back. The $30 weekday green fee gets you a wonderful walk on a 58-year-old course owned by the City of Montrose.
The course's newly revamped Brew and Bogey Club offers both indoor and outdoor dining, with spectacular views from the patio. Horsefly Brewing Company, the town's oldest and best craft brewery, provides the suds to go with the sandwiches, burgers wings and salads.
Beyond Golf
1000 feet of sustained Uncompahgre River flows through Montrose Water Sports Park, attracting everyone from leisurely waders to kayakers practicing runs with natural obstacles. There's also a spectator area, skate park and picnic area.
Montrose's Ute Indian Museum, which since 1956 has celebrated the history and culture of Colorado's longest continuous residents, just got better. After a three-year renovation, the museum reopened this month with a new building and exciting exhibitions highlighting Ute cultural survival, political self-determination, economic opportunity and celebrations.
The 62,844-acre Gunnison Gorge National Conservation Area is home to Gold Medal trout fishing, and whitewater rafting, as well as hiking and biking on primitive trails through adobe badlands and sandstone canyons. Test your skills on the expert-level single-track Sidewinder Trail that snakes 20 miles through the area's cavernous western flank.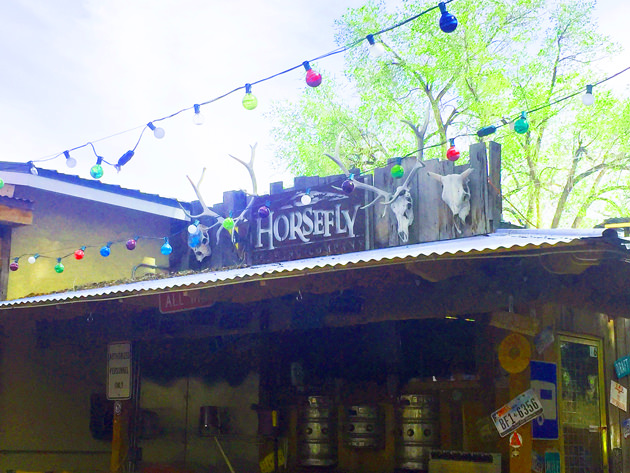 Three craft breweries now call Montrose home: Horsefly, Colorado Boy and 2 Rascals. Horsefly, the oldest, serves its popular Tabano Red with superb pub fare at its original Main Street location, Montrose Airport and Black Canyon Golf Course. Colorado Boy dishes up pizza, while 2 Rascals is more of a brewery/tap room in a historic building.
Related Links
Tons of Golf, Plenty of Fun: Delta, Grand Junction, Gunnison and Montrose