An irreverent look at golf's connection to the annual Thanksgiving Day feast.
By Jon Rizzi
With the possible exception of competitive eating or 5K Turkey Trots, the athletic activity most people associate with Thanksgiving is football. Golf doesn't really have a place at the table.
We're making some room for it. At the very least, these Thanksgiving connections to golf might spice up the conversation, allowing you to pivot from less pleasant subjects—like what's wrong with the Broncos this year.
Talking Turkey
Most of us know three consecutive strikes in bowling is called a "turkey." Did you know the term also applies to three straight birdies during a round of golf? Never having had the experience, neither did we.
Do not call a group of turkeys a flock. The correct term is rafter—and rafters of turkeys run wild on a number of Colorado courses. We've seen them on the Eisenhower courses at the Air Force Academy in Colorado Springs. These gobblers below tempted fate two Thanksgivings ago near the entrance to Battlement Mesa Golf Club.
Visit the Neighbors

Changing to G the first letter of the stream that defines Montrose's The Links at Cobble Creek is about as close to a Thanksgiving-inspired course as Colorado has to offer.
Turkey Creek, near Morrison's Red Rocks Country Club, has some great fishing but doesn't come into play on the course. And Fort Carson honorably discharged the Turkey Creek Disc Golf Course four years ago.
Lucky for us, two neighboring states boast Turkey Creek courses, and a third celebrates the holiday in its name.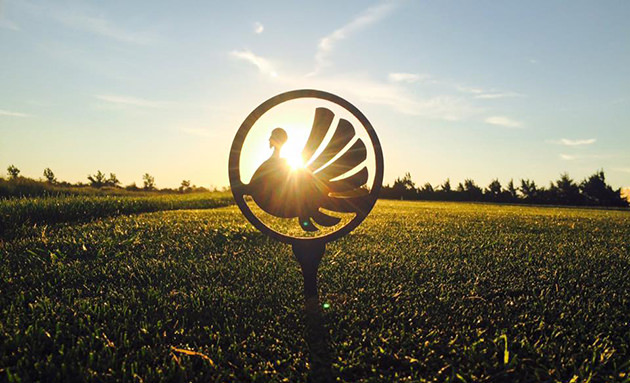 To the east, in McPherson, Kansas, about a seven-hour drive from Denver, you'll find the short (6,200 yards) but challenging (water in play on all but four holes) Turkey Creek Golf Course. Three hours south of McPherson, in Hennessey, Oklahoma, lies a slightly longer layout with a nearly identical name, Turkey Creek Golf Club. Who knew?
To the west, about an hour south of Salt Lake City in Lehi, Utah, there's the Golf Club at Thanksgiving Point, a 20-year-old, 7,741-yard Johnny Miller design ranked as the top public course in Utah—both by Golf Digest and, not surprisingly, Johnny Miller.

Be a Pilgrim
You don't need the Mayflower to get to Lincoln, California's Turkey Creek Golf Club. Just fly to Sacramento and drive a half-hour east.
Plymouth Rock Golf Course isn't on the Massachusetts shoreline, but in landlocked Plymouth, Indiana. At least it was until a few years ago. To aid the geographically confused, the 6,500-yard tree-lined course recently changed its name to the distinctly un-Thanksgiving-like Woodbury Golf Course.
The Midwest also features the divinely inspired Pilgrim's Run Golf Course near Grand Rapids, Michigan, and Fairfax, Minnesota's nine-hole Mayflower Country Club. The Mid-Atlantic region weighs in with Pilgrim's Oak Golf Course in Peach Bottom, Pennsylvania, minutes from the Maryland border.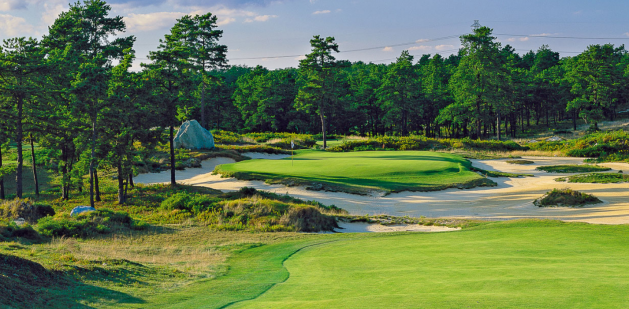 In Plymouth, Massachusetts, where the Pilgrims landed in 1620, you might have to know a descendant of Myles Standish or William Bradford to get on the exquisite Bill Coore-Ben Crenshaw layout at Old Sandwich Golf Club. Then again, you could contact Myles Bradford, membership director at Cranberry Golf Resort north of the U.S. border in Ontario, where they celebrate Thanksgiving—and play golf—in early October.
Due south of Ontario, in the fun-sounding town of Arcade, New York, lies Turkey Run Golf Course, a challenging nine-holer that celebrated its 30th anniversary this year, while a veritable golf cornucopia awaits 300 miles away in the neighboring state of New Jersey at Crystal Springs Resort, which bills itself as the third-largest golf resort in the world and features six championship-caliber golf courses, highlighted by Wild Turkey Golf Club, designed by Robert Trent Jones' right-hand man Roger Rulewich. This might be the feast worthy of a pilgrimage—not during Thanksgiving, perhaps, but during a more clement time of year for golf.

It may be a stretch to include, but the country of Turkey itself offers some awesome golf. Just ask anyone who earlier this month watched Justin Rose win the European Tour's Turkish Airlines Open. The Carya Golf Club—one of 13 golf courses located in the southern resort region of Antalya—hosted the event. Should you have trouble adjusting to the 10-hour time difference, you can also play all 18 holes at night, beneath the floodlights that illuminate the entire course.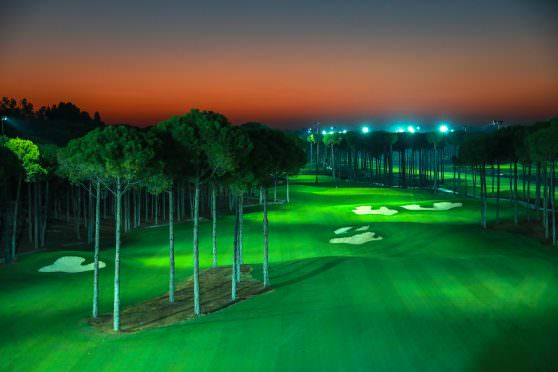 From the turkey-filled courses of Colorado to the floodlit fairways of Antalya and beyond, the Thanksgiving spirit is alive and well.
So, in the spirit of the holiday, thanks for giving us the time to have some fun with a game for which we all express our gratitude.