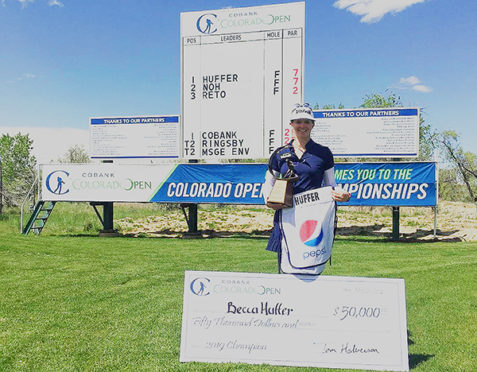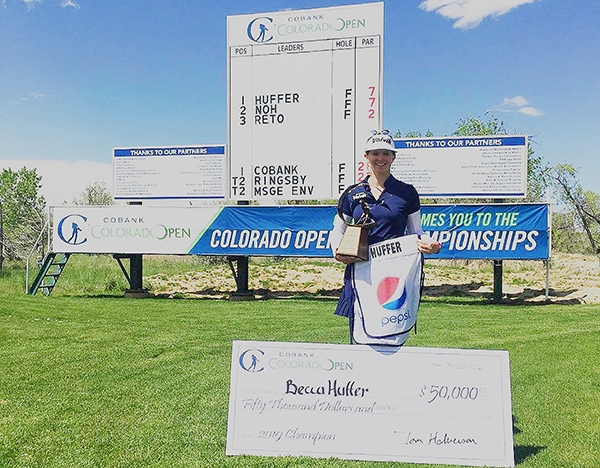 Coloradan capitalizes on final hole for dramatic victory.
History repeated itself in Friday's finale to the CoBank Colorado Women's Open.
As she did in 2013, Becca Huffer overcame a five-shot deficit in the final round to win the event in a playoff. This time, however, the LPGA rookie from Denver faced a seemingly insurmountable task. Going into the final hole, she trailed the leader—17-year-old Yealimi Noh of Concord, Calif.—by three strokes.
Read moreHuffer Wins Her Second CoBank Colorado Women's Open Title