Beer's feel-good qualities owe to the endorphins it triggers, but its do-good qualities owe to brewers who devote some of their profits to important causes.
Two Colorado breweries are doing precisely that. Rockyard Brewing Company of Castle Rock and Denver Beer Company both contribute to the sustainability and enjoyment of one of Colorado's first loves—the outdoors. Rockyard sells a brew to benefit a critically endangered species, and Denver Beer promotes a charity that challenges young adult cancer fighters to conquer outdoor adventures.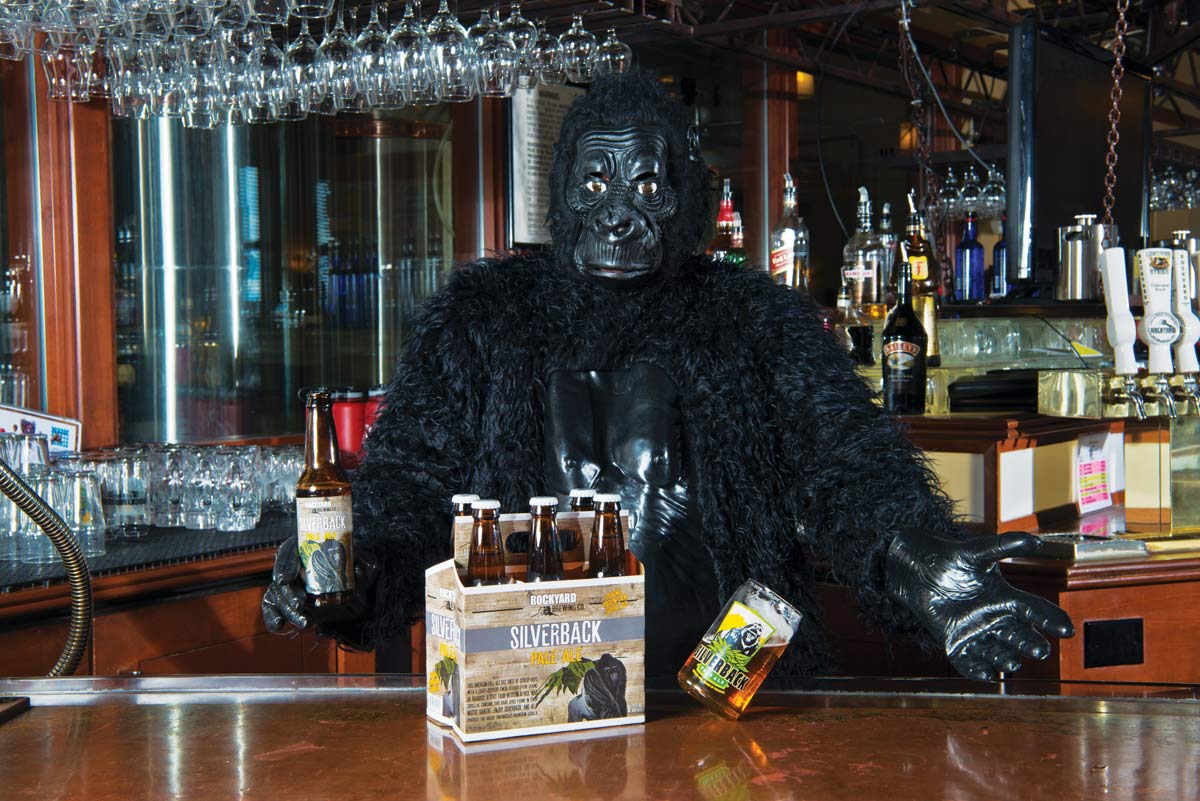 GORILLA TACTICS
Rockyard is involved in a continual funding agreement with the Mountain Gorilla Conservation Fund, which runs an African Wildlife Disease Surveillance and Veterinary education facility based in Uganda and also operates in Rwanda and Democratic Republic of the Congo. Fifty percent of all profits from the sale of Rockyard's Silverback Pale Ale, a year-round brew, go to the Fund.
Rockyard's veteran brewmaster, Jim Stinson, says that a chance encounter with Frank Keesling, son of the Fund's founder, Dr. Ruth Morris Keesling, coincided with a recent brewery expansion, setting the tone for what would become an ongoing partnership. Wynkoop Brewing Company had originally brewed the beer, but Wynkoop and Keesling both decided not to renew the license following Wynkoop's merger with Breckenridge Brewery, allowing for Rockyard to pick up the baton.
But why would a local brewer pick up the baton for a decidedly un-local cause? "It's been awhile since there have been any gorilla sightings in Colorado, along with the snow snakes and mogul mice," laughs Stinson. "But the backstory comes from our own backyard." In 1983, Coloradan Ruth Keesling was traveling in Africa and met Dian Fossey, a pioneer in mountain gorilla research who was hired by the Louis Leakey Foundation. Fossey was murdered shortly thereafter and Ruth decided to dedicate her time to continuing Dian's work and to partner with neighboring businesses with a likeminded appreciation of the outdoors and preserving its resources and wildlife.
"The Fund had the original recipe and we tweaked it a little bit," explains Stinson. "We had samples of the beers that were being produced. It's also brewed at Thirsty Planet Brewing Company in Austin, Texas, so I called and talked to the brewer down there to see how he was making it. So we did our version of it, trying to hit those same targets and came out with a nice little pale ale."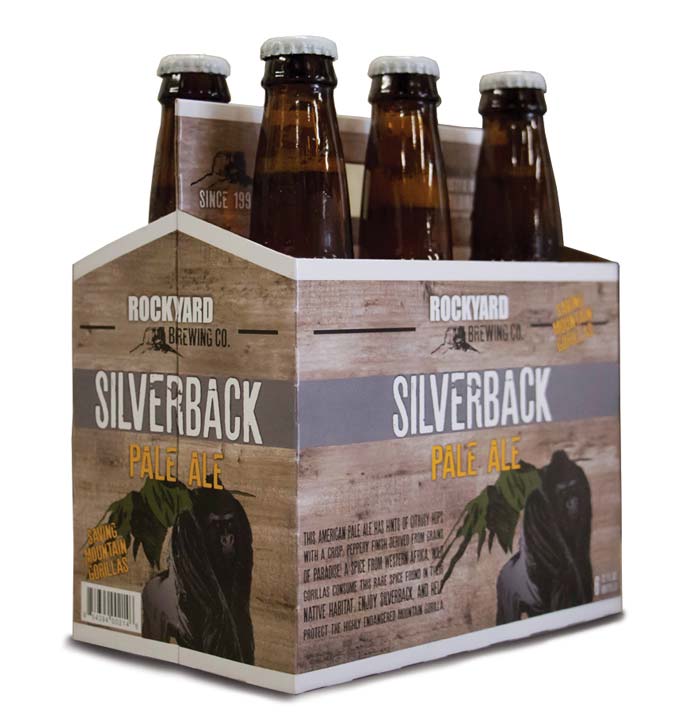 In addition to supporting a unique charity, Silverback contains an equally unique ingredient—grains of paradise—which are a vital part of the mountain gorilla's diet and an item used in its bedding. Grains of paradise have a complex range of flavors, including notes of cardamom, pepper and citrus. "They're not too dominant, but we've brought them up a little more just to make them a little more prominent," Stinson says. 
Stinson complemented those flavors with his hop selections. "We've got some Zythos, which is a blend of American Pale Ale hops and we finish with a dry hop of Cascade," he says.  "There's a big hop craze with IPAs and double-IPAs and all of that and we get a lot of people that say, 'I don't like hoppy beers. But we bring this out as an American Pale Ale where it's kind of the ale version of a German Pilsner, with the lower level of bitterness and hops that makes it more drinkable to people."
Since Silverback's introduction, it has generated nearly $300,000 for the critically endangered mountain gorillas. That money, coupled with antipoaching patrols and the introduction of wildlife veterinary medicine, has resulted in the mountain gorilla being the only great ape in the world to increase its population numbers since 1985—from 248 in 1985 to an estimated 880 in 2016.
CHARITY PARTNER
For years, Denver Beer Company fostered a greater sense of community by supporting many different causes. "We donated beer here and there, or proceeds from one event, or providing free event space for a fundraiser," explains co-owner Patrick Crawford. "But we felt as though we weren't making much impact on any one organization."
To make a greater impact, in 2016 Denver Beer instituted its Charity Partner Program, which focuses all its efforts on one organization. It accepted 62 open petitions from Colorado-based charities with tax-exempt status, selecting First Descents as the first recipient.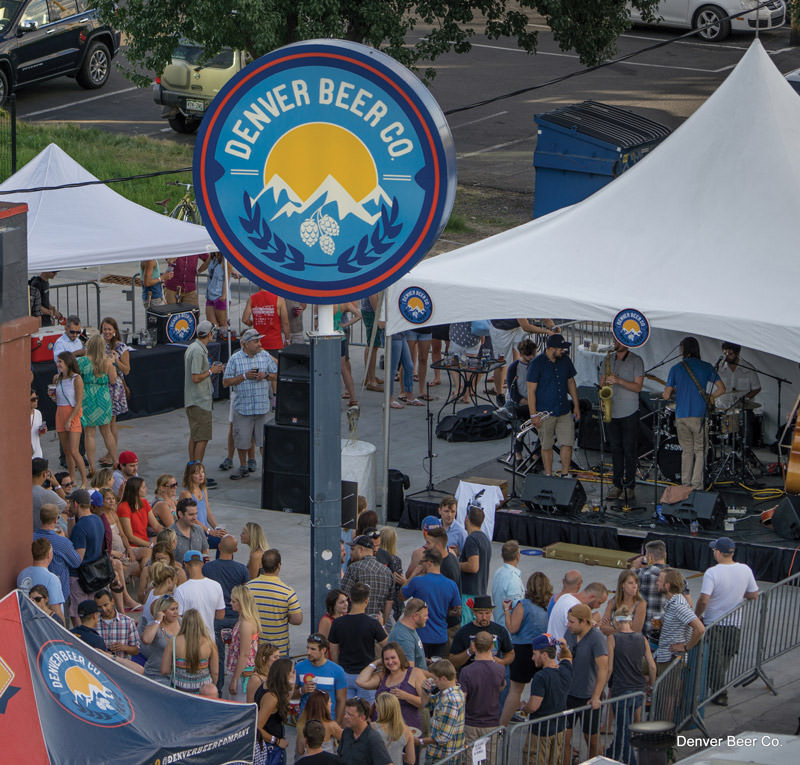 According to its website, First Descents offers "young adult cancer fighters and survivors a free outdoor adventure experience designed to empower them to climb, paddle and surf beyond their diagnosis, defy their cancer, reclaim their lives and connect with others doing the same."
"First Descents' mission really felt like a good fit with our own mission," Crawford explains. "Their motto 'out living it,' really struck a chord with us, as they encourage young adult cancer survivors to enjoy amazing experiences and challenges in nature. We created Denver Beer Company with the hope that it would be a great spot to come after a full-day of outdoor adventuring, and most of us are passionate about wilderness experiences and enjoying Colorado's outdoors."
By promoting the First Descents' cause throughout the community "we can be just as impactful as the actual dollar and beer donations that we'll make throughout the year," continues Crawford. Additionally, working with just one organization allows Denver Beer employees to become intimately familiar with the charity.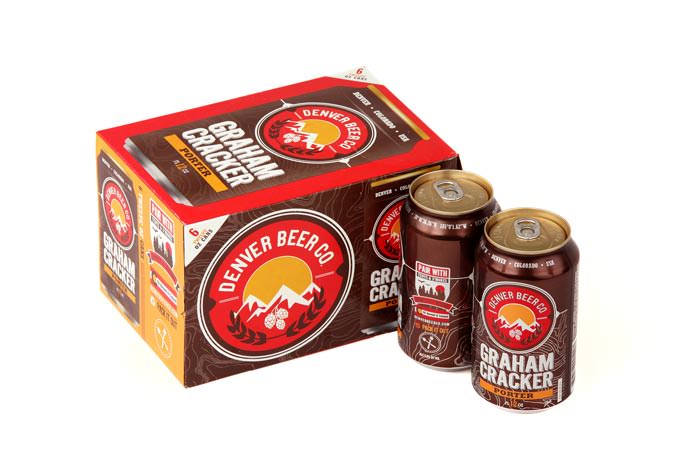 "We get to know the whole team behind the organization, meet the individuals that the organization helps support, learn their stories, and create personal relationships with everyone involved," Crawford explains. "All of which makes the partnership much more meaningful for us."
Denver Beer donated the proceeds from two festivals—July's Summer Shindig and October's Collaboration Celebration at the Great American Beer Festival—to First Descents, for which it is also producing a limited-release 22-ounce bomber with a custom label.
Cody Gabbard regulary writes Colorado AvidGolfer's Tapping In column.
This article appears in the Winter 2016 issue of Colorado AvidGolfer. Subscribe today!
RELATED:
[related_posts limit="6″]
Colorado AvidGolfer is the state's leading resource for golf and the lifestyle that surrounds it, publishing eight issues annually and proudly delivering daily content via coloradoavidgolfer.com. Follow us on Twitter, Facebook and Instagram.