Dominant performances at Cherry Hills cap off stellar seasons.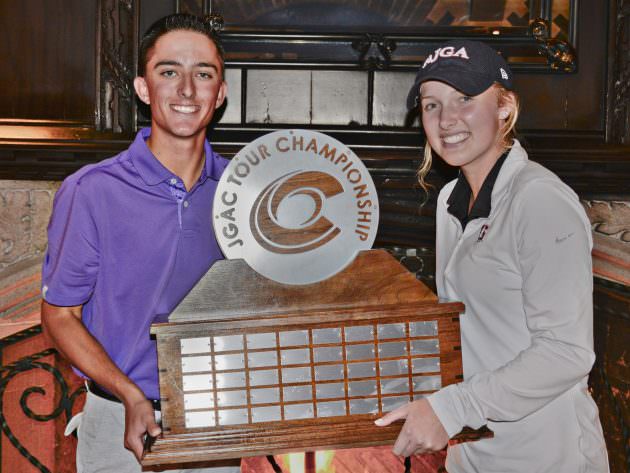 By Jon Rizzi
---
Easy sit the heads that wear the crowns.
With victories in the the season-ending fourth major of the year—the 2017 Junior Golf Alliance of Colorado Tour Championship at Cherry Hills Country Club—Davis Bryant of Aurora and Hailey Schalk of Erie left no doubt of their qualifications as 2017 Players of the Year.
Less than a week removed from his victory in the 5A state high school championship, Bryant shot a 2-under-par of 142 at Cherry Hills, birdieing the 11th, 14th and 18th holes to defeat runner-up Cal McCoy of Highlands Ranch by three shots and third-place finisher Barrett Jones of Eagle by four.
The victory marked the third major—and fifth overall JGAC tournament—that the 17-year-old Eaglecrest High School senior has won in 2017. His major victories came in the Colorado Junior PGA Championship and the Colorado Junior Amateur. He missed completing a Grand Slam because the Colorado Junior Match Play conflicted with the National Junior PGA Championship at The Country Club of St. Albans near St. Louis, Mo.
Of some consolation, Bryant's younger sister, Emma, won the girls Junior Match Play. Call it a Sibling Slam.
Bryant, who'll attend Colorado State in the fall, finished the JGAC season with 1852.50 points, more than twice the 925 accumulated by Kyle Pearson of Highlands Ranch.
Like Davis, Schalk won every major in which she competed and was also the state high school champion. She triumphed in the Colorado Junior PGA Championship at Eisenhower Golf Club and took the inaugural 3A title as a member of the Holy Family High School Tigers.
At this weekend's JGAC Tour Championship, she shot a 4-over-par 148 , six shots better than 4A state high school champion Lauren Lehigh of Loveland and seven ahead of Julia Baroth of Denver and Caroline Jordaan of Cherry Hills Village.
Schalk, who won last year's Colorado Junior Match Play Championship, this year also took first in the AJGA Hale Irwin Colorado Junior at Walnut Creek Golf Preserve and the JGAC Tour opener at Country Club of Colorado in Colorado Springs.
Despite competing in five fewer events than Lehigh did, Schalk accumulated 1585 points during the 2017 season, 287.5 more than the runner-up from Loveland.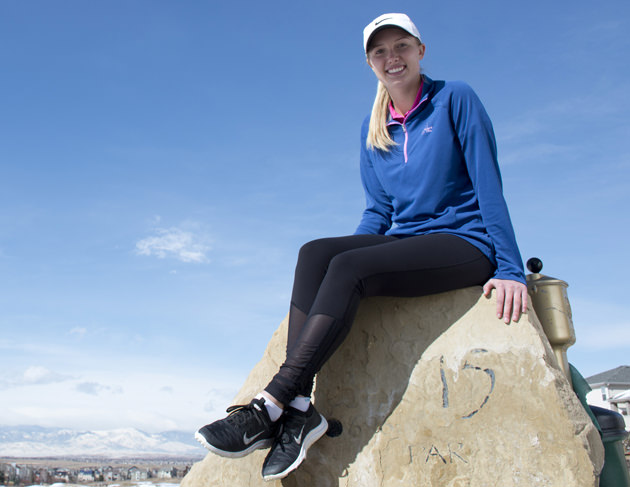 Check out the boys and girls scores from the JGAC Tour Championship.