Rebel Without A Pause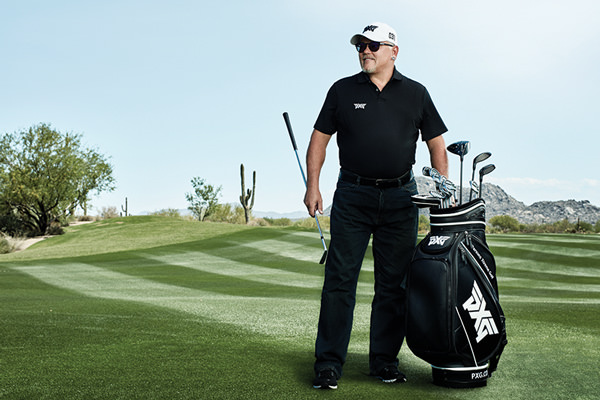 With Scottsdale National and PXG, iconoclast Bob Parsons has roared into the golf world, upending the business models for both kinds of golf club—the one you join and ones you play.
By Andy Bigford
---
We are barely into the first hole at "The Other," the just-opened, fantastically fun, and cleverly named course at tech-billionaire-turned-golf-entrepreneur Bob Parsons' surreal Scottsdale National Golf Club, when I fail to comply with one of the club's sacred maxims: "No inconvenience for the guest."
Despite numerous friendly reminders from our attentive caddies, my auto-reflex kicks in after hitting a 9-iron into the elevated first green, and I bend down to the wide Bermuda fairway to replace my divot. Moments later, I prove unworthy again when I seek to fix a ball mark on the immaculate, sprawling 007 Bent green. Perhaps because I've fallen into that pleasant daze you get when absorbing a refreshingly different course, or because I find myself embracing Parsons' vision of making this an Augusta-Pine Valley-Cypress Point of the Southwest, I can't help "inconveniencing" myself. A few holes later, I mindlessly devolve into a futile search for a rake (there aren't any) to clean up my mess in a bunker—before being gently reminded (again) that I should not bother with such menial tasks.
Six months later, when I finally catch up with Bob Parsons over the July Fourth weekend, he happens to be in Aspen, playing the exclusive Maroon Creek Club and field-testing the latest prototypes from his ascendant golf equipment startup, PXG. "We want to deliver the finest golf experience available," he explains of the Scottsdale National policy, adding that with a greens crew shadowing golfers, the club ensures that the repair of divots and ball marks and the raking of bunkers are all performed "perfectly."
"We have no 'rules' whatsoever," Parsons continues, "though we do have one thing: No member shall impinge upon another member's good time. If it makes you happy to wear cutoff jeans and flip-flops with your hat on backwards, and to talk on your phone while going down the fairway, be my guest. But at the end of the day, nobody actually does that."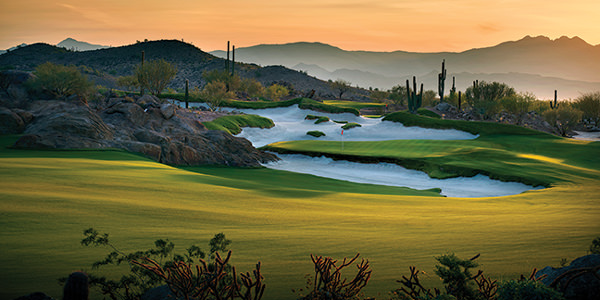 Harley-riding, heavily-tatted, earring-adorned Bob Parsons, who turns 67 in November, is a complicated guy, a man of contradictions. He's a hard-working, self-made billionaire who is on one hand boisterous and brash, and on the other a sweet soul, an ordained minister who deflects praise to his staff. Along with his wife, Renee, he is donating half of their estimated $2 billion fortune via The Giving Pledge, a philanthropic effort founded by Bill Gates and Warren Buffett. Parsons, whose fortune sprang from his founding of dot.com juggernaut GoDaddy, is injecting huge breaths of fresh air into the often-stuffy golf business, into which he came like a hurricane.
After a misbegotten youth in Baltimore, Parsons found life-changing discipline with the Marines in the Vietnam War, along with the shrapnel he still carries and a Purple Heart. As a rifleman on Hill 190, his only goal was to "be alive for mail call the next day." After the war, he used the GI Bill to graduate magna cum laude from the University of Baltimore, taught himself code, then launched Parsons Technology, the software company he eventually sold to Intuit for $64 million in 1994. After moving to Arizona, his next move was GoDaddy, where he struggled mightily for years before building it into a powerhouse, thanks in no small part to the racy TV ad he ran during the 2005 Super Bowl, which immediately increased market share by 50 percent. After divesting himself as majority stakeholder of GoDaddy in 2011, he considered buying an NFL franchise before finding a calling closer to his heart and home.
Golf Club Scottsdale was a classy but struggling private club with a top-tier course (designed by Jay Morrish and Dick Bailey) that had been brought to the mat by the Great Recession, hemorrhaging both money and members. Parsons was attracted by the incredible vistas, the undeveloped land that surrounded the club, and by the absence of houses that line most courses in the Valley of the Sun. He bought it in 2013 for $600,000 and debt, renamed it Scottsdale National, and announced his intentions to model it after Augusta as an exclusive, national-membership club.
Then came his "letter heard 'round the golf world," the diatribe that caught fire on the Internet, in which Parsons chastised his multi-millionaire members for their lack of support and spending at the club, embodied by their excessive number of rounds and lack of clubhouse spending. He introduced his new rules, capping member play at 30 rounds annually and instituting a $100 daily service fee (it did cover cart rentals). But he also generously offered to refund any departing member their entire initiation fee, which ranged from $110,000 down to $25,000 during the recession, rather than the required 50 percent. Sixty-five members hit the exit, while 110 stayed. (The letter storm has largely passed, but Parsons still enjoys recounting what one resignee gave as her reason for departure: "Because Bob Parsons is an a**hole.") Meanwhile, Parsons made a promise to those members who bought into his vision that they would soon enjoy a world-class experience, from service to facilities—and he has more than delivered.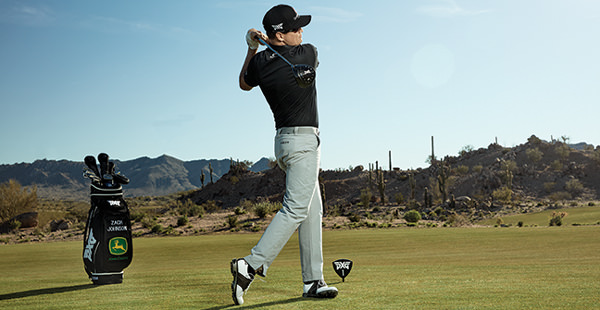 Parsons estimates he's spent $250 million on the club, noting that in business you don't always get your capital expenditures back right away, or ever—and that the club provides invaluable synergies for PXG. The infusion includes a makeover to the final four holes on the original Mine Shaft course, staff investments and pay increases, and improved food and beverage. Then there are the big ticket items: the purchase of an adjacent 273 acres of land (previously targeted for a housing development), the construction of "The Other" by Jackson Kahn Golf Course Design, plus a massive new clubhouse set to be completed next May. Parsons also tossed in a nearly indescribable, deliciously difficult par-3 course he christened The Bad Little 9 (also created by Jackson Kahn, but with Satan as co-designer).
So, to check the scorecard, the current estimated 125 to 150 members at Scottsdale National now have 45 incredible holes to play, a new clubhouse on the way, and a devoted, talented staff. Parsons eventually rescinded the cap on member rounds, and also reduced the service fee. Life is good.
If Parsons' Scottsdale National efforts were audacious, his next move was completely over the top: Launching a high-end golf club company, which he dubbed PXG (Parsons Xtreme Golf), into an extremely challenging marketplace. Ever since he'd become obsessed with golf in the 1980s while working long days at his Iowa-based Parsons Technology, Parsons has found golf club technology fascinating. Begging credentials from his local club pro, he was a frequent attendee at the PGA Merchandise Show in Orlando and, by his own account, has invested millions of dollars in his own personal club collection (he also owns 18 Harleys, as well as the world's largest Harley dealership). While at Scottsdale's Whisper Rock club, Parsons became legendary for calling the pro shop while in the middle of a round and asking the staff to deliver a new set of irons to the next tee.
Parsons recruited Ping senior product designer Mike Nicolette and his colleague Brad Schweigert, who was Ping's chief engineer, and laid out the marching orders: Design innovative new clubs that are sleek, sexy, look like a blade but play like a cavity back, and launch the ball farther, straighter and higher. Oh, and spend as much time and money as necessary.
After much trial and error, the final solution was the discovery and use in the forged irons of a thin, light elastomer that served as an internal cavity back, allowing engineers to dramatically thin the clubface and expand the sweet spot. After launching PXG in the fall of 2014, Parsons brought on Ryan Moore and then signed an A-List of tour players, including major champions Zach Johnson, Charl Scwhartzel and Lydia Ko, plus accomplished golfers with colorful personalities: Christina Kim, Billy Horschel, Pat Perez, Gerina Piller, and, most recently, Pac-12 champion Wyndham Clark.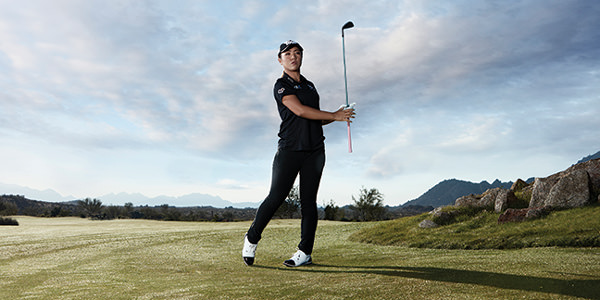 While the retail golf market is governed by intense competition, short product cycles, price-cutting and low margins, Parsons pledged not to go there, instead choosing to operate only at the high end of the sales channel, through custom clubfitting outfits, private clubs and other top courses, and direct from PXG headquarters. The clubs run $5,800 for a 14-club set, which includes the mandatory custom fitting.
Single irons cost roughly $350 per, double the market norm. Consumers can also buy into the three-day, two-night $17,500 PXG Xperience, which includes accommodations at the Scottsdale Four Seasons, an outdoor fitting of your new PXG set, a tour of the PXG facility, plus several meals and three rounds at Scottsdale National with a PXG ambassador. For $100,000 for two people, add in a private plane for transportation, and a breakfast and round with the founder himself.
At PXG's 35,000-square-foot facility, where the number of employees has more than tripled in the past year, customers are escorted through a premier clubfitting experience while black-uniformed workers build clubs to custom specs in the back.
Some Colorado club pros question the cost/benefit equation for PXG, and note it will be difficult for the company to repeatedly innovate like the big brands. But Dan Sueltz, the owner and founder of D'Lance Golf in Englewood, says PXG has been a game-changer for his shop's gear sales. "Bob created the Tesla of the golf business. He's got a good business model. We blew our sales expectations away. And in all the testing we've done, PXG is the most consistent across the face."
About the only downside for Parsons is that his index has risen from 9 to 12.5 because he is always testing new prototypes: His scoring consistency, particularly on and around the greens, has suffered. He says PXG is "going to scare" the $100 million revenue mark for 2017 (despite sluggish hard-goods sales across the country), and is being distributed in 31 countries; the U.S. market is tops, but Asia and even the Middle East are also strong. Parsons vows he will never fall into the discount mass-market game. "That would be the beginning of the end…and we'd get beaten to death," he says before pledging the company will be profitable "one day."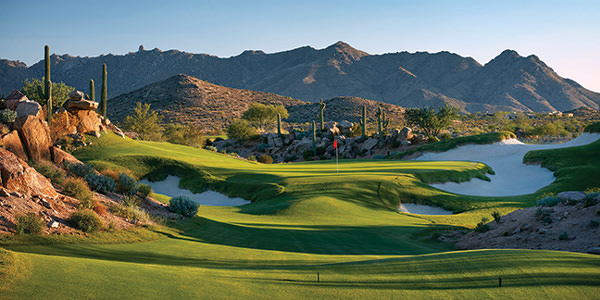 Back at Scottsdale National, on the edge of the Sonoran Desert perched in the hills of North Scottsdale at a cool elevation of 2,670 feet, I'm reflecting on the rollercoaster ride that is "The Other." Designed by up-and-comers Tim Jackson and David Kahn, it is a 6-6-6-6 special: Six sets of tees feeding six par 3s, 4s, and 5s. With apologies to the "naturalists," crews had to move more than a million cubic yards of desert to unleash it, and they also tagged, removed, and then delicately replaced hundreds of Saguaro cacti and other cacti, trees and bushes. The course still flows naturally and affords stunning views of the valley, 3,173-foot Pinnacle Peak, and surrounding mountains.
Nigel Spence, an Australian who helped put the Colorado State University golf program on the national radar in the mid-1990s and is now the director of golf here, calls the desert transformation "inexplicable." He's also at a loss for words in categorizing the new course, before settling on this: "It's an Alister MacKenzie-type links course in the desert with some Midwestern style thrown in." Good luck hitting the green from the tips on the 519-yard par-four 5th ("Buzzard"), even though it's 21,000 square feet (13,000 of which is pinnable). All six par 3s are spectacular, but the 11th, "Blind Squirrel," is Parsons' favorite. Not surprisingly, the owner also likes "Butterfly," the risk-reward drivable par-four 17th, where I was pin high with my drive before finally coaxing in a sidehill 8-footer for a double. "Butterfly has teeth that will bite your nuts off," laughs Parsons. Above all, "The Other" is just massively fun to play, and can range from friendly to diabolically difficult depending on the tees you choose.
I'd come to Scottsdale National at the invitation of my good friend Chip Freund, a St. Louis native who is a longtime member here (the initiation today involves being sponsored by a member, then playing golf with the boss, who is the final arbiter). This is my third visit, but my first since Parsons took over. I had wondered about Chip when he received the now-infamous letter and told me he was going to stick it out, but now I realize that he's just a lot smarter than I am. As a member at other premier clubs, he's seen club management and member committees in action (and inaction) and trusts Parsons to do things right, and quickly. (Parsons once quipped that those traditional three-person club committees can be really effective, "as long as two of the people are out of town.")
At the end of the day, Parsons is ideally suited for the role of "benevolent dictator," just like the lords of Augusta National, and he backs it up 24/7 through attitude and actions, whether it is ongoing investments or spending a half-million dollars so Scottsdale National can host what Parsons calls the best member-guest event in the world, dubbed the Wild West Invitational. "We are in the entertainment and hospitality business," he says. "When one of our members asks for something, the answer is always 'Yes.'"
Near the end of our conservation, I finally ask Parsons the obvious: "So you didn't get into the golf business to make money?" A long, warm laugh follows, while I imagine him reviewing all the trials, tribulations and adrenaline-fueled achievements of his labors of love in the golf world. "That," Parsons finally answers, "is an understatement."
---
Andy Bigford is the editor and collaborator of Warren Miller's autobiography, Freedom Found, the second printing of which will be available Sept. 1 at warrenmiller.net/freedom-found.
---
This article appears in the August/September 2017 issue of Colorado AvidGolfer Magazine, the state's leading resource for golf and the lifestyle that surrounds it, publishing eight issues annually and proudly delivering daily content via coloradoavidgolfer.com.