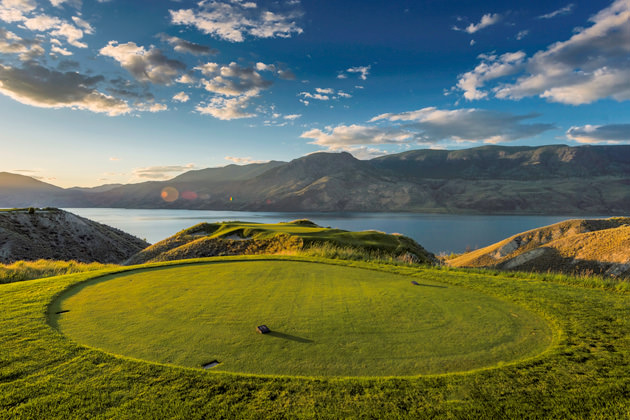 This southern British Columbia region features courses you definitely must play.
By Tony Dear
---
A two-flight, 1,500-mile golf trip had better have some highlights if it is to tempt the Denver golfer away from Bandon Dunes, Sand Valley and the Monterey Peninsula.
Kamloops in British Columbia boasts several—starting with the incredible Tobiano Golf Course about 20 miles west of town on Highway 1.
How incredible is Tobiano? It'd be worth a third flight to play this beauty.
Opened in 2008 and designed by Canada's Thomas McBroom, Tobiano is situated on the south side of Kamloops Lake and will immediately find itself on your short list of most memorable rounds.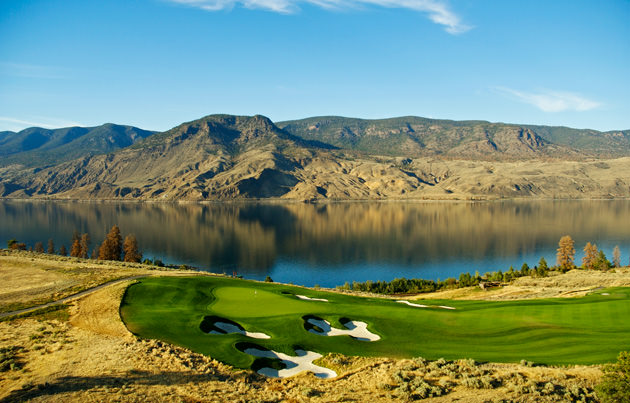 Truth is, the land here on Six Mile Ranch has so many canyons, chasms, gullies, and gorges that a lesser architect could have built a frankly terrible golf course with a number of dumb shots and monotonous up and downs. It might have been good for a few photos, but the drama could easily have been over the top, resulting in a one-and-done course you'd be glad to remove from your to-do list.
But McBroom got it just right, mixing amazing views of the lake with some exciting golf that really only verges on exaggerated and stagey at the par-3 7th and par- 5th 8th. Even then, you might consider these two of the greatest holes you ever saw.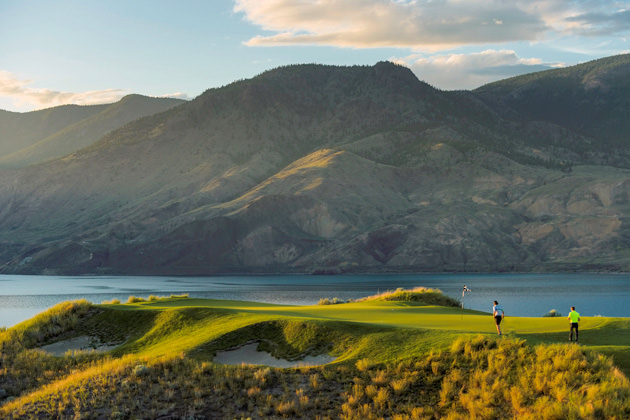 Tobiano is world-class, but alone can't make a golf destination. For that you need multiple courses worth the journey, and Kamloops certainly has them.
Barely a notch below Tobiano is the splendid Talking Rock Golf Course in Chase, which rises high above Little Shuswap Lake on the back nine before descending down to lake-level for the spectacular closing hole. An amenity of the 70-room Quaaout Lodge, which sits by the lake on territory known as Skwlax—or "Squilax" for those who have trouble pronouncing the Secwepemc word—the course opened in 2007 and was designed by Graham Cooke and Wayne Carleton.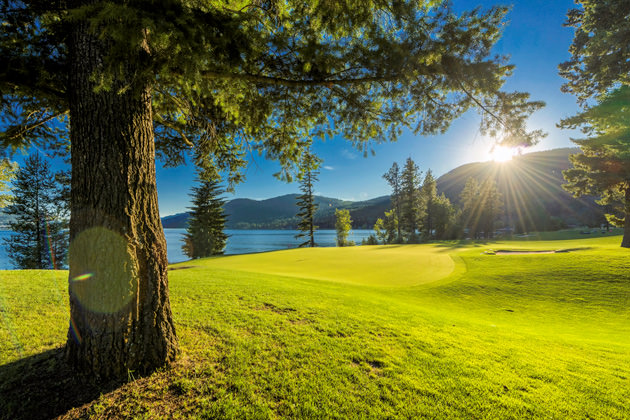 The Canadian duo had virgin forest and significant elevation change to work with but, like McBroom at Tobiano, could have messed things up royally had they not used them wisely.
Jack Nicklaus once said he regarded Pinehurst No. 2 as his favorite course from a design standpoint because, though lined with trees not one of them came into play. The same can be said of Talking Rock where Cooke and Carleton created 60-100-yard-wide playing corridors, meaning you can see the magnificent trees without losing your ball in them all day.
The front nine, though fairly flat, has some tremendous holes – especially the par3 6th and 8th, while the back is full of interesting shots and great views of the lake.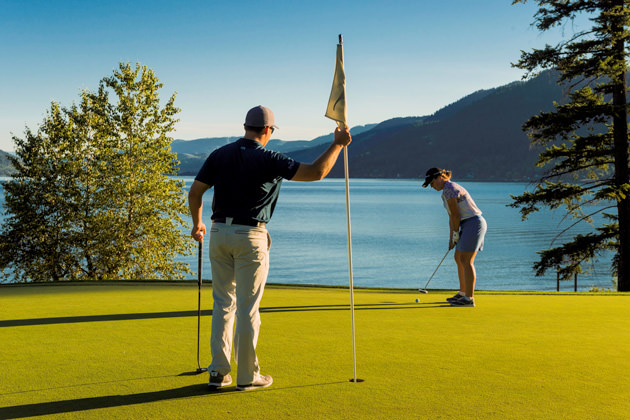 If you're here for a week, you'll need three more courses. One of them should definitely be the delightful Kamloops Golf and Country Club near the airport (don't worry, we're talking a few prop plane arrivals a day, not two thunderous jets every minute). The club has existed since 1914, but didn't move to its present location until 1946 when it played over a nine-hole, sand-green layout.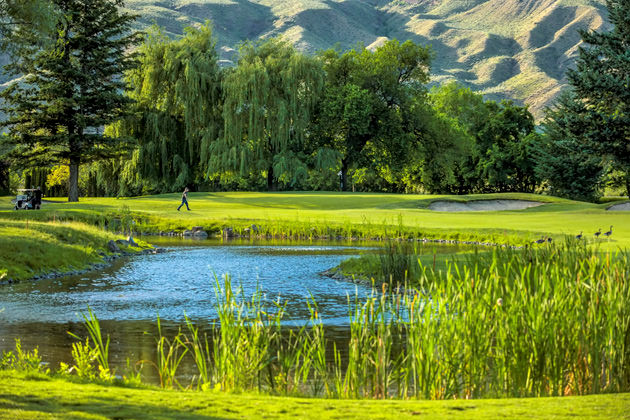 The back nine was added in 1967, and 40 years later Vancouver-based architect Ted Locke began a major renovation that rerouted a few holes and improved the course's drainage and overall condition immeasurably. The bunkering at KGCC, especially on the back nine, is the course's standout feature.
For the other two play-days, choose between Eagle Point, the Dunes at Kamloops, Sun Rivers, Pineridge, or Rivershore. There are also three pleasant nine-holers if you'd prefer something a little shorter, or an extra evening outing—Meadow Creek, McArthur Island, and Mount Paul.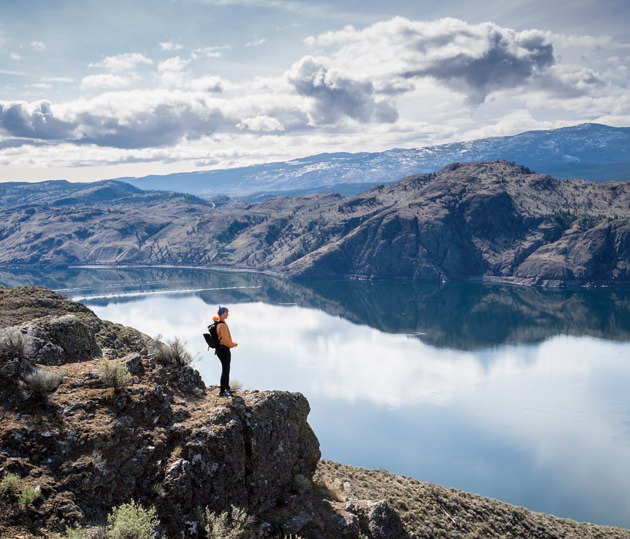 You'd no doubt be happy playing golf all week, but this is British Columbia—it's pretty scenic up there.
If you're not into biking, hiking, fishing, boating, ziplining, horse-riding and all that outdoorsy stuff, you can hole up inside at any of the area's wineries – Harper's Trail and Monte Creek are a couple of my favorites.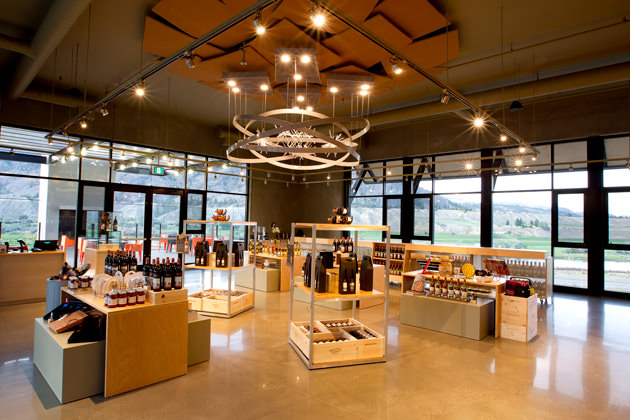 Kamloops, British Columbia, is definitely off the Coloradan's beaten path. Tobiano, Talking Rock and the spectacular beauty of the region make it well worth beating a new one.
For info on accommodation, wineries, breweries, activities, and restaurants, visit tourismkamloops.com
For green fees, course info, and package details, visit golfkamloops.com