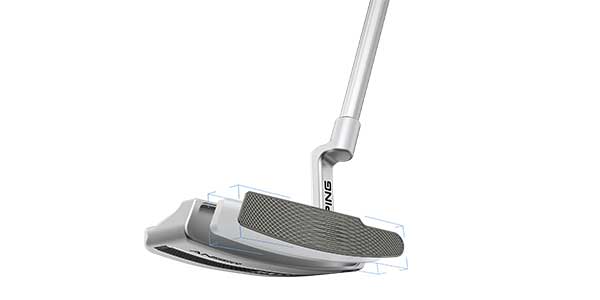 A multitude of companies produce high-quality putters these days – we've featured a number here over the last couple of years – but it seems a distinct murmur of anticipation travels through the golf industry whenever Ping introduces a new line. It was, after all, Ping's founder Karsten Solheim that first introduced heel/toe weighting in putters 58 years ago (thus more or less re-inventing putter-making) with his company's original model – the 1-A which preceded the iconic Anser by seven years.
The Sigma G, launched at the PGA Merchandise Show in January, attracted a good deal of attention first for its innovative, two-piece face insert, and second for its extensive range of models.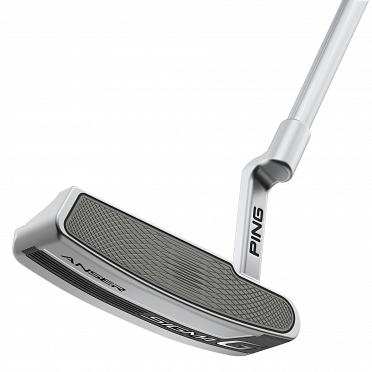 The face on a Sigma G putter is made of two layers. The inner layer is formed from a material called Pebax – a lightweight, high-energy elastomer often used in the soles of athletic shoes; the outer face a thin piece of anodized 6061 aluminum first seen in the Cadence TR line introduced in January 2015.
The Pebax, says Marty Jertson, Ping's Director of Product Development, offers a couple of performance benefits. "We sought to develop a face technology that delivered high energy return for ball speed, but also gave a soft feel at impact," he says. "Pebax delivered the mechanical behavior that met this requirement."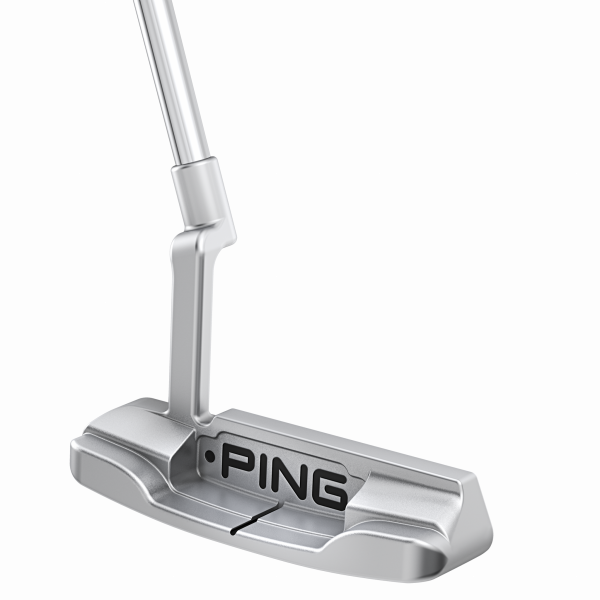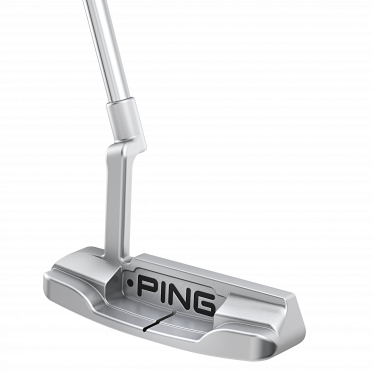 The precision-milled aluminum face, meanwhile, features Ping's familiar True Roll scorelines – some deep, some shallow – that are designed to make the speed at which the ball comes off the face consistent, no matter where on the face contact is made.
Jertson says the Sigma was in development for a little over 18 months, and that with 16 models available, every golfer should find one that fits the tempo and shape of his/her stroke (straight, slight arc, or strong arc). "There is a variety of blades, mid-mallets, and mallets with proven favorites like the Anser, B60, Kushin, Darby, Shea H, D66, Tess and Piper 3," he says. "They have been joined by several new high-performance designs, including three versions of the Kinloch, the Ketsch B, and three extremely high-MOI, alignment models – Tyne, Wolverine T, and the counter-balanced Doon."
Each model comes in one of two finishes – black nickel or platinum, and the tone of the face differs from that of the head to assist in setup and alignment consistency. Two options of the PING Pistol tapered grip are offered – the PP60 (midsize, polygon shape) and PP62 (oversize, more rounded shape). The CB60 grip is standard on counter-balanced models.
Blade $195, Mallet $215, Counter-balanced $235
(Adjustable-length shafts are available for an extra $35)
RELATED:
[related_posts limit="3″]
Colorado AvidGolfer is the state's leading resource for golf and the lifestyle that surrounds it, publishing eight issues annually and proudly delivering daily content via coloradoavidgolfer.com. Follow us on Twitter, Facebook and Instagram.