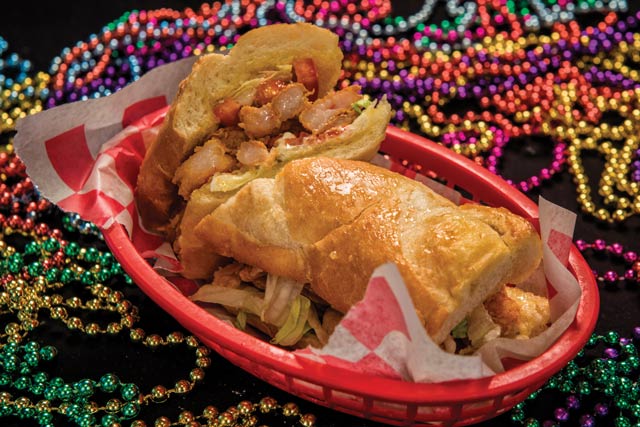 Real and honorary "lost Cajuns" populate the West. They crave authentic Louisiana food—simple fare, slow-cooked and brimming with flavor—and have a hard time finding it.
Raymond "Griff" Griffin, from Barataria, 25 miles south of New Orleans, didn't initially count himself among them. He'd worked as a cook in a fishing lodge for fifteen years. But then came Hurricanes Katrina, Rita and Gustav, and the Deepwater Horizon oil spill.
After that last disaster, he and his wife Belinda—a ten-year cancer survivor who has since passed—took an RV vacation to Durango. "On our way, her back went out," the loquacious Griffin remembers. "We were told the best surgeons were in Summit County, for all the skiers. We met the doctors on Wednesday. They performed surgery on Friday and released her on Sunday. So we spent the rest of our vacation walking Main Street in Frisco rehabbing her. We were so impressed—it was Mayberry in the mountains. We thought it was time to leave Louisiana for good.
"We had always talked about opening a little gumbo shop, but I didn't have any idea of how to operate a restaurant. I knew how to cook, and I knew how to give good service. Let's keep it simple—cook some gumbo and fry some fish."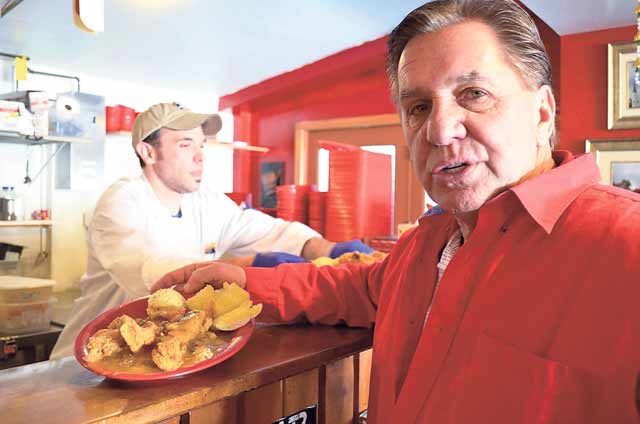 The Lost Cajun opened in Frisco six years ago. Cajun culture embodies love for family as well as food, and Griffin's venture distinguishes itself with a fantastic down-home atmosphere—a true hole-in-the-wall with wooden tables, gaudy decorations and an expertly crafted playlist of Zydeco music. It feels like you're having dinner with your next-door neighbors. The open kitchen concept harks back to the wooden counters in Louisiana's gumbo houses; patrons can watch their food being cooked and hear the courtesy and respect: "Order in, Chef." "Thank you, Chef." Mardi Gras beads and coloring pages entertain the kids.
Griffin started out with four items on the menu—Seafood Gumbo, Chicken & Sausage Gumbo, Fried Catfish and Beignets. "I'd run out of gumbo at two in the afternoon and would close the door. People said, 'You're a restaurant, you need to be open.'"
The Lost Cajun has expanded its menu to include such Louisiana favorites as Voodoo Pasta (Andouille sausage, shrimp and bell peppers in a tomato, white wine and cream sauce over fettuccine) and Cat-touffée (strips of fried catfish glazed with crawfish étouffée, served with rice).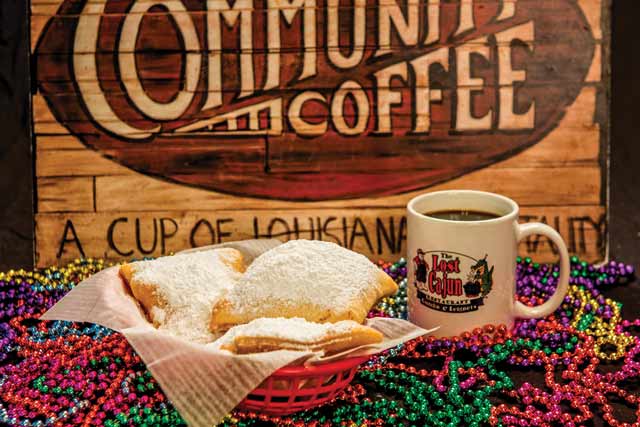 But the gumbo is where it's at. There are many recipes for the traditional Cajun dish, from a rich dark brown roux base to a red gravy (based off tomato sauce). Griffin's greets customers with free sampler of four tasty gumbos—Seafood, Chicken & Sausage (which has a kick to it), Chicken and Vegetarian—as well as Red Beans and Rice and a creamy Lobster Bisque. If it's intended to help people know what to order, it's not working—they're all impressive.
"I learned to cook from Creole ladies, and there's a difference between Cajun and Creole—Creole is a mixture of French, Native American and African-American," Griffin explains. "It takes six hours to cook a good gumbo. There are no shortcuts. Most people don't have the patience for it."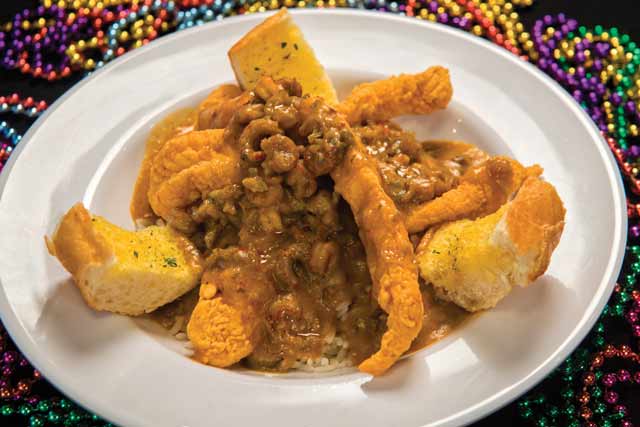 The old way is called a "sweat." In a pot halfway full of water, Griffin slowly cooks down the "trinity" (onions, celery and bell pepper) and garlic, getting the water out of the veggies—"sweating" them—to the step that makes this gumbo different, where the onions caramelize to create the "paste." "That's where you can't be in a rush," Griffin says. "Reducing it, it turns a golden brown. Then I add water, my roux and the protein, and simmer for another two-and-a-half hours."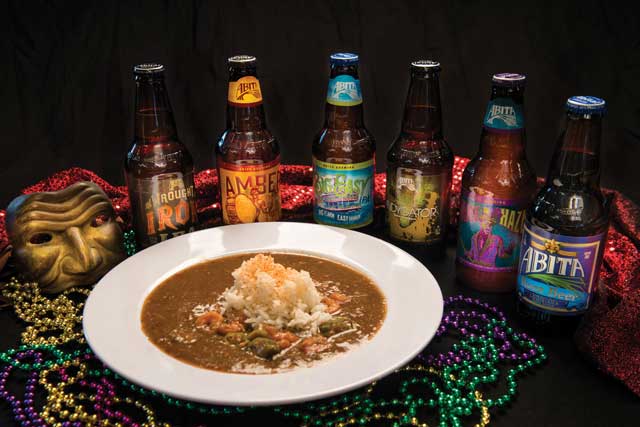 Lastly, he adds okra. No other vegetable tastes quite like the delectable Southern pods, but okra tends to get a bad rap for its slimy texture. In Griffin's gumbo, the mucilage acts as a natural thickener. Put together, everything makes a classic gumbo. "If you don't like okra, don't eat gumbo," he shrugs.
The Lost Cajun's other standout is the fried fare—Fried Catfish, Shrimp and Oysters, available as plates, in combination (Seafood Platter) and Po-Boy Sandwiches. Griffin has seen beyond the greasy curtain of badly fried foods that rely on slabs of breading that peel off while you eat. The key? He marinates the seafood for 24 hours in a blend that includes Louisiana hot sauce, yellow mustard and "Swamp Salt" (a mix of herbs and spices) to let it tenderize. When an order comes in, the fish/crustaceans/mollusks go right from the marinade into a light dusting of corn flour (finely ground corn meal)—no beer batter or milk batter, no egg wash, just swoonworthy golden-brown crispy goodness straight from the deep-fryer.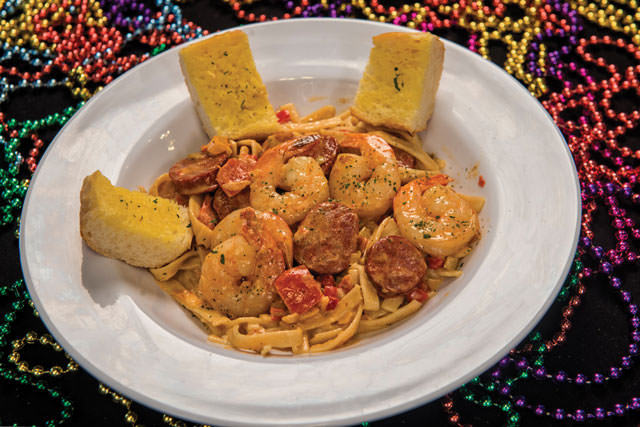 And the beignets… ever tried a package mix to recreate those freshly fried puffy pastry pillows at home, only to wind up with a donut-like interior that no amount of powdered sugar could save? Griffin had his share of failed experiments, varying the amount of yeast, sugar and flour for altitude, and eventually learned that the secret was "proving" the dough (covering it with a warm damp rag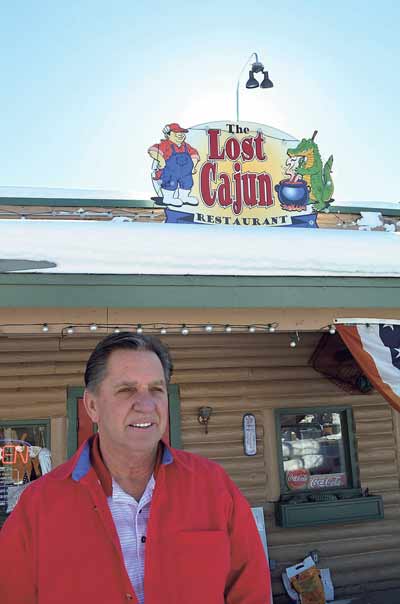 ), letting it rise at room temperature, refrigerating it, bringing it out and letting it rise again. The result is a gateway to chicory coffee, too!
Long entwined in the cultural imagination of Louisiana, Dixie beer has never aspired to craft-brew status. So the Lost Cajun also features Abita beer, brewed by Cajun guys with water from a deep Artesian well on their property. Abita also makes a hard root beer, Bayou Bootlegger, a grown-up take on "old-time" soda sweetened with pure Louisiana cane sugar and flavored with sassafras and vanilla, and clove and anise…with the added benefit of 5.9 percent alcohol (achieved through a yeast fermentation process, keeping the root beer recipe intact without adding liquor).
Griffin is letting the good times roll. His friend Jon Espey came up from Alabama and convinced him to open another location in Breckenridge, then franchises in Glenwood Springs, Pagosa Springs and Fort Collins, even getting into South Carolina, Tennessee and Texas. The challenge in building a successful brand is a consistent and reliable product and service, but he's well-positioned with the help of folks like Hanna Hoffman, the operations manager in Summit County.
"We don't have a 'Chef Mike'—a microwave," Griffin laughs. "No heat lamps or salamanders. We cook it and serve it to you right then and there. It's not pretty food. It's not meant to be. It's tasty food."
Raison enough!
204 Main Street, Frisco;  970-668-4352; TheLostCajun.com
This article appears in the July 2016 issue of Colorado AvidGolfer.
RELATED ARTICLES:
Unbridled Deliciousness: The Steakhouse at Flying Horse
The Broadmoor hits pay dirt with Restaurant 1858 at Seven Falls.
Colorado AvidGolfer is the state's leading resource for golf and the lifestyle that surrounds it, publishing eight issues annually and proudly delivering daily content via coloradoavidgolfer.com. Follow us on Twitter, Facebook and Instagram.