Colorado-based golf course designer Jim Urbina is golf's next big star.
By Tom Ferrell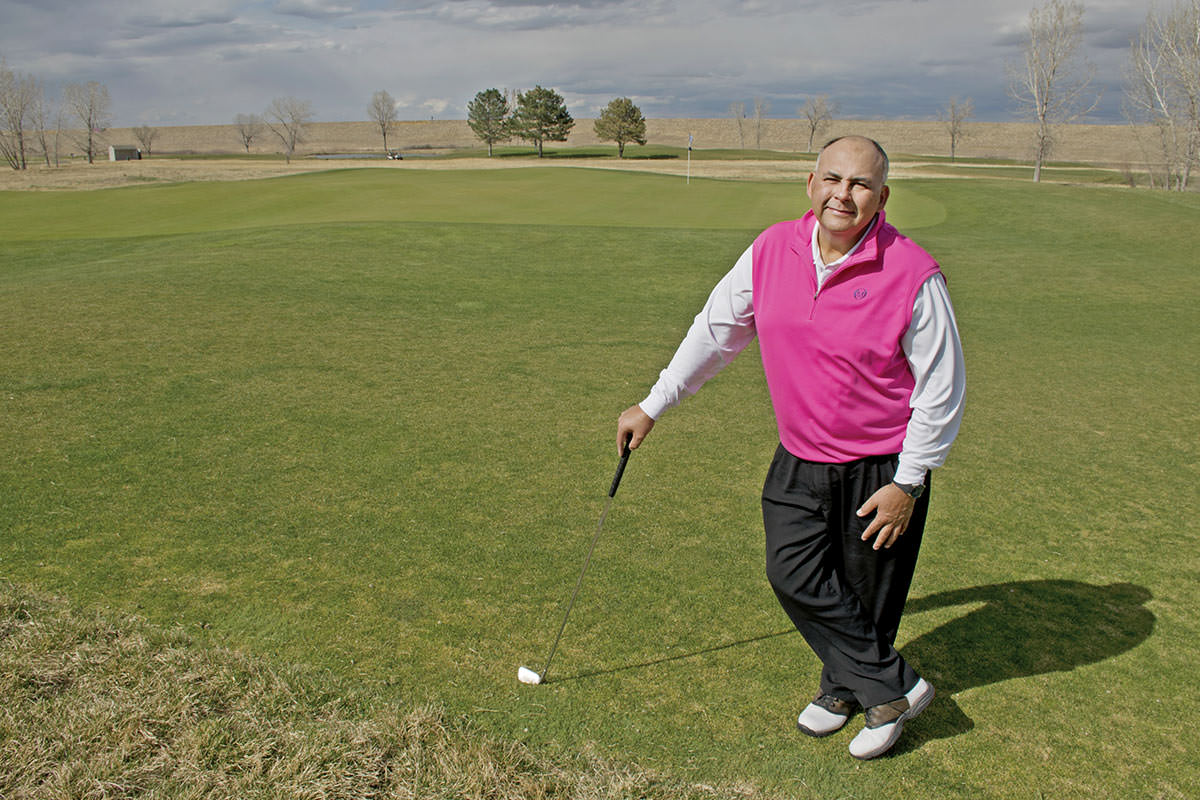 Jim Urbina has a secret that he wants you to know. Of course, for many, the Littleton-based golf course designer is somewhat of a secret (though he won't be for long if you believe the likes of Bill Coore and Bandon Dunes developer Mike Keiser). But Urbina's subversive message is simple and direct—and is the lead statement on his website: Golf is supposed to be fun. Spread the word.
---
Urbina is doing his part to make golf fun. His work, starting with Colorado favorites Plum Creek and Riverdale Dunes, delighted golfers for 28 years before he got "name" credit. That came in 2010, when Keiser insisted that Urbina share credit with Tom Doak for their eye-popping Bandon links experience, Old Macdonald.
"Jim was there every day," says Keiser, who had admired the way Urbina worked as lead associate on Doak's Pacific Dunes. "So the credit was my doing. He deserved it, just like now he deserves a chance to be able to do his own solo design. And I am going to give him that chance."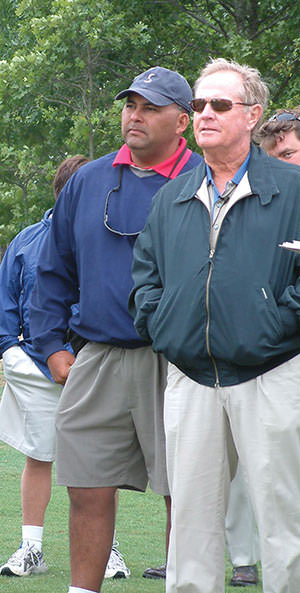 Wait. Did Mike Keiser just say that he is going to give Jim Urbina—the man who grew up across the street from the steel mill in Pueblo feeling that "golf was not for people like me"—a solo design commission?
"He's ready, and it's time," Keiser confirms. "I know he's nervous, but I also know he's ready. Jim has the skill of being able to picture the final thing before he begins to shape it. We're going to tour a site with him next week. He will be architect-ing in front of our eyes and I know we'll be awed."
Urbina himself is surprised when I relate Keiser's frankness about the as-yet-unannounced project. But Keiser, whom legendary designer Bill Coore refers to as "the patron saint of golf architecture" makes no bones about it.
"I'm working very hard to secure our site," Keiser says. "We expect to be playing a Jim Urbina golf course within three years. He belongs at the top of the game, right alongside Coore & Crenshaw, Tom Doak, Gil Hanse and David McLay Kidd."
Coore has been briefed on the project. He is well aware that the wheel of Urbina's fortune is in spin, and he notes that such things do not come about by chance. "I met Jim a long time ago," Coore says, "and over the years Ben (Crenshaw, Coore's co-designer) and I became more aware of his passion and talent. He's organized, knows construction and has great attention to detail, and that lets him take vision to reality. He was always a get-it-done guy, but he's become even more than that. If preparation and talent count for anything, Jim's future is very bright."
---
The Long and Winding Road
Urbina just shakes his head when I relay those comments and cracks a sheepish grin—at once embarrassed and proud. "Wow," he says. "Bill Coore has been an inspiration to me since the beginning of my career. That's very nice of him to say."
Urbina's success is anything but overnight. He wandered into golf course construction in the summer of 1982, working for the great Pete Dye at Plum Creek. Dye saw something in the young man and promised him the chance to work a bulldozer. That got Urbina's attention, and the next day he was building a bunker, following as best he could Dye's cryptic instructions.
"There are two worlds of golf course design," Urbina notes. "There's one where you get the topographical maps, lay out the course according to them, draw up construction plans and hand them off to the contractor, and the course gets built. That's a world I know nothing about. The world I know is the world Pete Dye showed me, where you get down in the dirt, and you bring the course out of it. And if you change your mind as you're doing that, you just re-do it. That's how you develop a feel for how the course fits together and how it relates to the land."
Urbina is downright giddy, sitting in the dining room at Coore & Crenshaw's Colorado Golf Club, and telling the story of the time Dye dropped to his hands and knees while they were building Karsten Golf Course at Arizona State University. Dye shaped the dirt into a model of the hole he was trying to capture in his mind.
"I mean, here's one of the top designers in the world building a model out of dirt," Urbina says. "Finally he looks up at me and says, 'do you get it? Can you convey that to the shapers?' I said I could, and Pete stood up and kicked the dirt away. Man, if I only had a camera like we all do today. But I thought, 'This is it, this is how you do it.'"
---
I'll Follow the Sun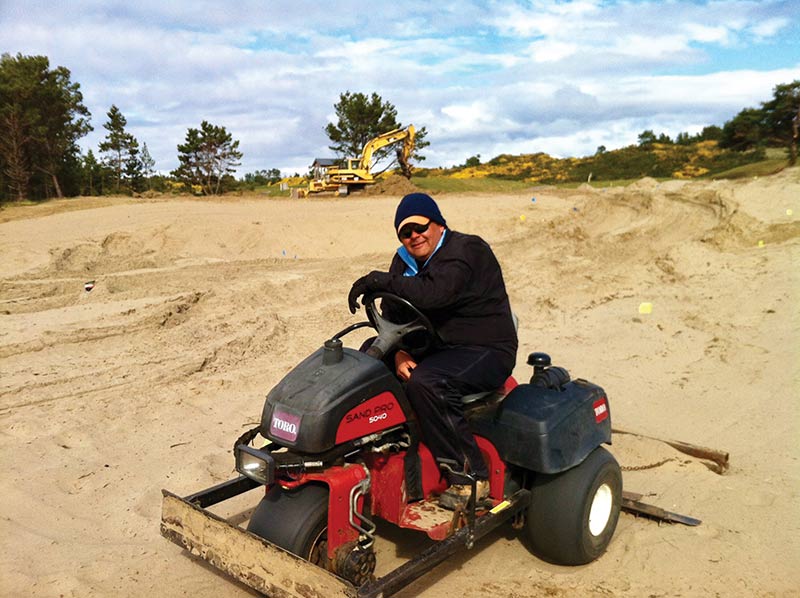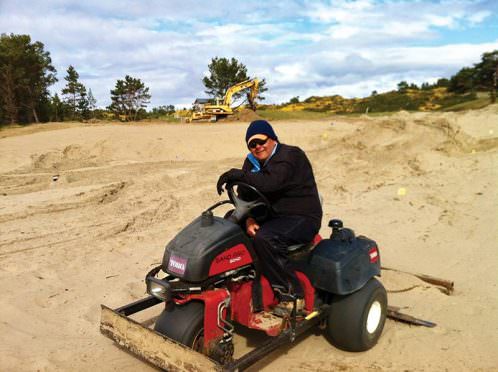 Urbina did summer work for Dye in 1984 and 1985 at Riverdale Dunes in Brighton. There, he worked on crews that included a brash young design associate named Tom Doak and another budding architect, the late John Harbottle.
"Riverdale Dunes was kind of a big deal," Urbina says now. A lot of talented people working there. It's historic now when you look back at it."
Soon enough, Dye and his son Perry had convinced Urbina to leave his job as a teacher and go into golf design full time. He worked with Perry Golf and traveled the world. He studied the great courses of Scotland, where the rumpled fairways and random placement of hazards, railroad lines and the presentation of golf as a cross-country journey thrilled him and expanded his imagination. He read every architecture book he could get his hands on.
Once he drove from Denver to a tiny blip on the Nebraska map, Mullen, to see what Dick Youngscap, whom he had met through Dye, had hired Coore to do at a place called Sand Hills. There, he found Coore dragging the site for the 14th green with a Sand Pro. Not wanting to break the great designer's concentration, he stepped off to the side and struck up a conversation with a member of the crew. Finally, the crewman introduced himself. "I'm Ben, by the way, Ben Crenshaw."
"I had no idea who Ben Crenshaw was," Urbina laughs. "Only one of the greatest ever in the game. That's how green I was."
By 1991 Urbina was green no more. He joined Doak's fledgling design firm, Renaissance Golf Design, and kicked his career into overdrive. Renaissance valued Urbina's willingness to work in the dirt and soon established itself as the game's most sought-after firm.
---
A Little Help from My Friends
His down-home knack for relationships began to pay dividends as well. Youngscap recommended Urbina and Renaissance to a Sand Hills member—Mike Keiser—who was looking to add a second course at his new Bandon Dunes Golf Resort. That one put Urbina on the map.
Urbina's voice drops a notch, reverent, as he remembers building Pacific Dunes. "What an opportunity," he intones. "The site was so amazing, everything anyone could hope for. We go. We walk and revise, walk and revise, walk and revise. And I began to realize this was how A.W. Tillinghast did it, how Tom Simpson did it, how Coore & Crenshaw do it. You can't stick too closely to plan, because on different days, something different comes to you. I understood right then that you weren't imposing your vision on the land—you were drawing your vision from it. And I learned that the more great places you saw, the more that vision would come."
It's an analog approach in a digital world.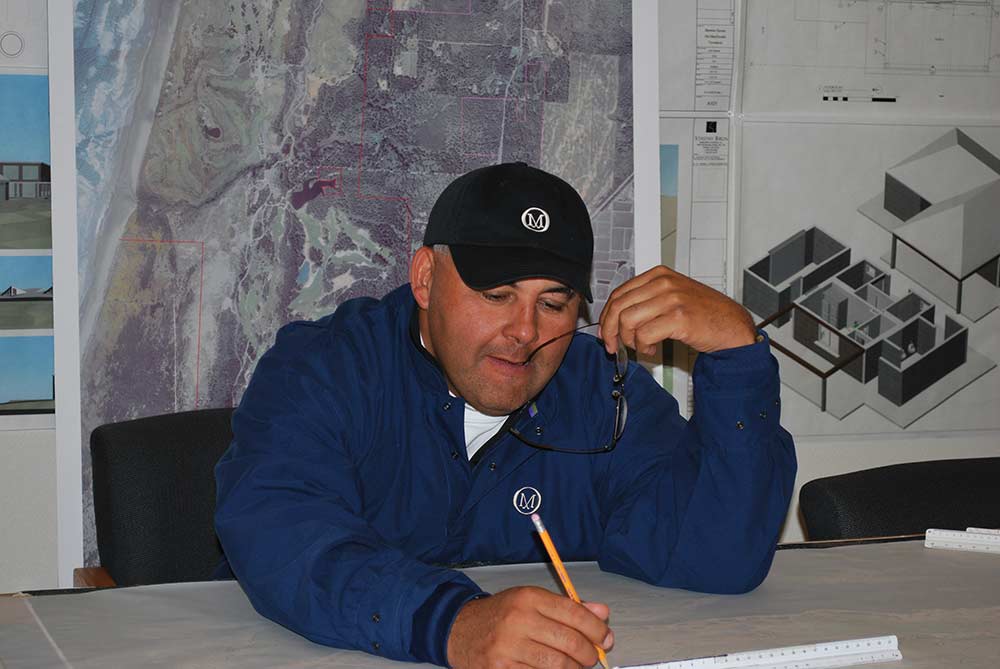 Urbina volunteered for restoration work at classic courses. He served as lead associate in the cradle of American golf, New York's Long Island where Renaissance collaborated with Jack Nicklaus at Sebonack, in the shadow of C.B. Macdonald's masterpiece, National Golf Links of America, which itself stood in the shadow of a storied shrine, Shinnecock Hills. The experience overwhelmed him. "I mean who wouldn't love working all day and then walking next door to view the Rembrandts and Van Goghs of classic design?"
He also got to know Nicklaus as few do. In classic Urbina fashion—sincerity mixed with a bit of naivety about the Nicklaus legend—the upstart took it on himself to argue against the Golden Bear about the placement of a certain bunker. After going back and forth, Nicklaus flashed a grin and said, "Remind me again, Jim, how many major championships have you won?"
---
Ticket to Ride
After receiving a co-design credit for Old Macdonald, Urbina left Renaissance and set up his own shop. Surviving lean times on a steady diet of restorations ("Urbina Renewals," if you will), he received what he calls his "professional education" reviving the classic works of Golden Age masters. Among them: Chicago's Bob O'Link Golf Club (Harry Colt & Charles Allison); San Francisco Golf Club and New York's Paramount Country Club (A.W. Tillinghast); California's Valley Club of Montecito and Pasatiempo Golf Club (Dr. Alister Mackenzie): Long Island's Garden City Golf Club (Walter Travis); South Carolina's Yeamans Hall Club (Seth Raynor); Nantucket's Sankaty Head Golf Club (little-known Emerson Armstrong).
But Urbina also broke new ground with Keiser at the sprawling Punchbowl putting course at Bandon. And he patiently waited for his time to come, learning all the while.
"I have learned a few things," he confesses. "I've gotten to understand how the great architects blend ground features into their design work, how they route holes and sequences, how they create multiple lines of play."
Asked what the average golfer misunderstands about golf course design, he lights up. "Most golfers don't recognize architecture," he says, "but they experience it. So there's a lot of room for a lot more fun. I think people should realize that golf course designers aren't out to punish golfers, at least good ones aren't. We're out to entertain you. No one knows that the second hole at CommonGround in Denver is a tribute to the Eden hole at Saint Andrews, but they enjoy it because it's a design that has entertained golfers forever."
Jim Urbina could go on about golf course design and his life in it. And on. The reason, he says, is the people. "Just being a part of this, of so many crews. I've gotten to know owners, players, shapers, supers, pros. So many people dedicating so much energy and talent to help people have fun. That's the message golf has to preach—fun."
Mike Keiser trusts Urbina's ability to create a fun golf course—so much so that he has already tapped him to build his next great destination. Bill Coore shares the belief that Urbina's time has come. "In just a few years," he says, "Jim is going to be one of those guys that golfers look at and go, 'he came out of nowhere.' Well, he did, but that was when he began appearing like an apparition on job sites 30 years ago."
Meet Jim Urbina, the 30-year overnight sensation.
---
[related_posts limit="3″]
---
Explore the FULL May 2017 digital issue