Golden's Holidaily Brewing proves that gluten-free doesn't mean flavor-free.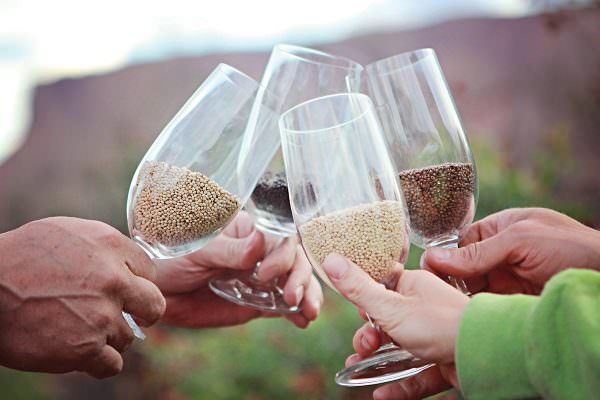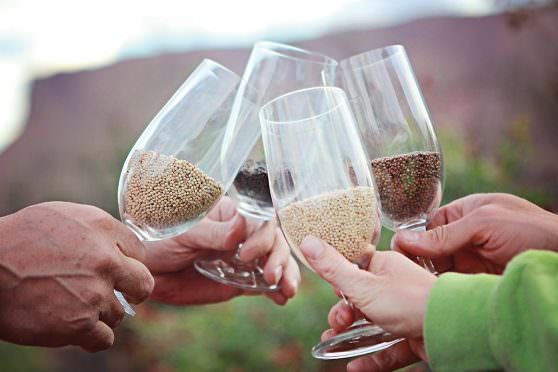 By Cody Gabbard
---
Barley and wheat—two of beer's chief ingredients—contain gluten. So the prospects of finding a delicious gluten-free beer are pretty slim. And if you ask the folks at Colorado's only 100-percent gluten-free brewery, they'll agree with you, and then accept the challenge.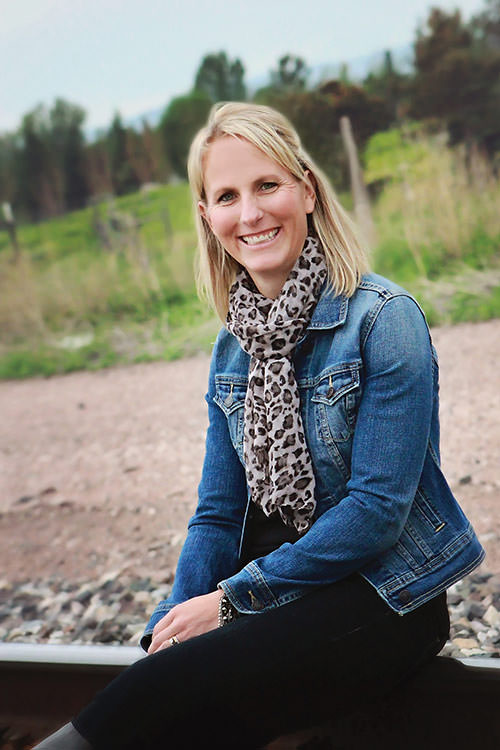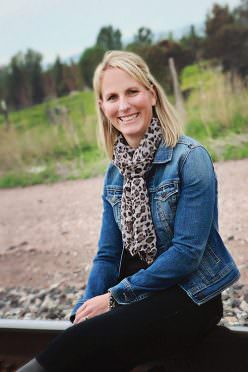 Holidaily Brewing Company of Golden, Colorado was born out of the life events of founder and owner Karen Hertz. An MBA in entrepreneurial studies who worked for MillerCoors for 10 years, Hertz was diagnosed in 2007 with melanoma and, later, with thyroid cancer and Hashimoto's Thyroiditis, an autoimmune disease for which her doctor suggested eliminating gluten from her diet.
"That was over six years ago," Hertz says. "And I love beer, so I just put all of those things together." Following extensive research and the discovery of Grouse Malt House—a gluten-free maltster in Fort Collins—Hertz then worked with the fermentation science school at Colorado State University to develop special brewing methods. With a proof-of-concept in hand, she hired 25-year brewing veteran Wayne Burns and opened Holidaily in 2016.
Unlike many gluten-free brewers, Holidaily eschews the gluten-free ingredient sorghum in favor of millet (a grass and cereal crop similar to barley and wheat) and smaller portions of buckwheat and rice. Whereas sorghum beers tend to be fairly thin and lacking complexity, the millet malt roasts found in Holidaily beers such as Fat Randy's IPA are stylistically on par with beers by barley-based commercial brewers.
"They don't taste the same, but this tastes just like a good IPA," head brewer Burns explains, referring to Fat Randy's IPA. "Nothing about the malt character of this beer waves a red flag and says this isn't real beer." Millet distinguishes itself from barley, he says, by having a slightly sweeter flavor that's more of a perceived sweetness since the actual beer finishes dry.
---
Holidaily also differs from other gluten-free brewers—who risk cross-contamination by brewing barley and wheat-based beers in the same facility as the gluten-free ones—in that its entire facility is 100% gluten-free. "We have to test everything in order to keep our gluten-free certification," explains Burns. "They want us at ten parts-per-million (ppm), but we test at five ppm or below."
Hertz notes that gluten-free and gluten-reduced are not the same. "A gluten-reduced beer is a beer that's made with barley or wheat or rye and then at the end Clarity Ferm or Clarex (commercially produced enzymes) is put in it," Hertz explains. "A gluten protein is a certain length and the enzyme chops it into tiny pieces. Some people can tolerate that, but some sensitive people still get sick."
Outside the taproom, you can find Holidaily's Favorite Blonde Ale and Fat Randy's IPA in 16-ounce-can four-packs along the Front Range and west to Glenwood Springs, with expanded distribution coming. Plans also call for the release of a summer flavor.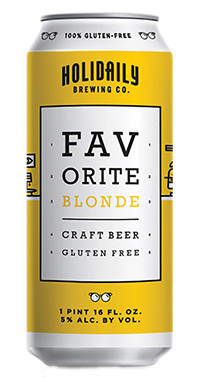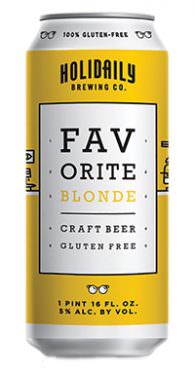 Not what Burns calls another "training wheel" beer, Favorite Blonde Ale is a highly drinkable session ale (5% abv) with a noticeable bitterness. The malt has a subtle earthy, grassy flavor, hints of lemon and would be a perfect partner in the golf cart. A nod to West Coast IPAs, Fat Randy's froths with big, resinous pine aromas and flavor. It has a medium body and additional hop complexity with some earthy and spice notes to round out the flavors.
Other Holidaily notables include Riley's Red and its rice-based cousin, Sake Red. One of the more complex gluten-free beers in the marketplace, Riley's highlights malt-forward flavors, with caramel malt in the forefront, a thick moussey head and light body similar to a Vienna Lager. Sake Red is a bit more earthy and spicy than Riley's, with little to no bitterness, a lighter body and drier finish. Compare these two—and any of Hollidaily's offerings—with your favorite wheat- or barley-malted beer. You'll be pleasantly surprised.
---
 Related Posts:
[related_posts limit="3″]
Colorado AvidGolfer is the state's leading resource for golf and the lifestyle that surrounds it, publishing eight issues annually and proudly delivering daily content via coloradoavidgolfer.com. Follow us on Twitter, Facebook and Instagram.