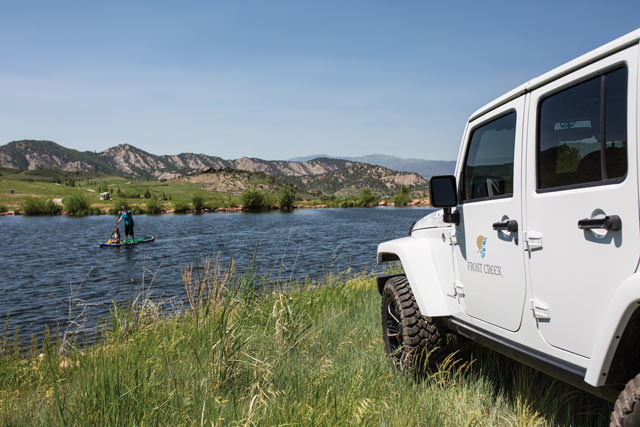 Morning has broken over the Brush Creek Valley. The sun, inching higher, has begun its daily ablution of the surrounding alpine terrain, bathing in pinks and purples the pine-lined granite ski slopes to the east. It peeks from behind New York Mountain to butter the Tom Weiskopf-designed fairways moist with morning dew. Deer play through. Herons nest on an adjacent pond. Joggers run past families of mountain bikes resting outside five outsized guest cabins. A solitary angler casts into the nearby creek.
This idyll plays out daily at Frost Creek, the 1,100-acre property nestled in the lush wilderness bordering the White River National Forest some 10 miles south of I-70 and Eagle County Airport. Formerly known as Adams Rib Ranch and Adams Mountain Country Club, the development last year was purchased by an investment group led by 38-year-old Chad Brue. He not only rebranded it; he overhauled its entire concept, transforming it from an exclusive high-priced club with only 32 members into an accessible, four-season portal to the Colorado mountain lifestyle.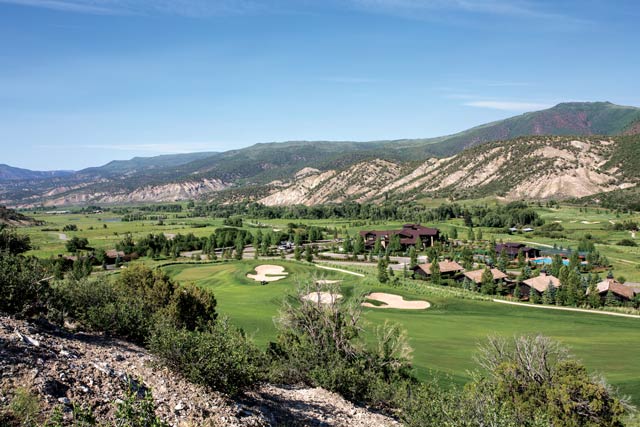 That means two miles of single-track trail leading to some of the best mountain biking this side of Fruita. It means 2.5 miles of private fishing along Brush Creek, six stocked fishing ponds for kids and a seventh for swimming and stand-up paddle boarding—along with a beach featuring a shaded deck. It means complimentary access to a Jeep so members can 4-wheel to myriad trails, Coffin Mountain, Sylvan Lake Park and beyond.
In winter it also means awesome sledding on the driving range, cross-country and skate-skiing trails, snowshoeing and ice-skating on a lighted rink built on the tennis court with a killer sound system. A daily shuttle whisks members to the downhill runs at nearby Beaver Creek.   
Like many clubs, Frost Creek has a spectacular clubhouse and restaurant, onsite golf, tennis, sport court, pool, gym and spa—but how many clubs also feature Frisbee golf, bocce, croquet, cornhole and a slack line right next to pool? Forget the X-Box in the pool house. It's been replaced with ping-pong, shuffleboard and less sedentary forms of entertainment. There's yoga on the 10th tee at 9 a.m. An archery course will open soon, as will two yurts for glamping.
"Think of whatever you can, and the answer is going to be yes," says President/General Manager Mike Gibbs.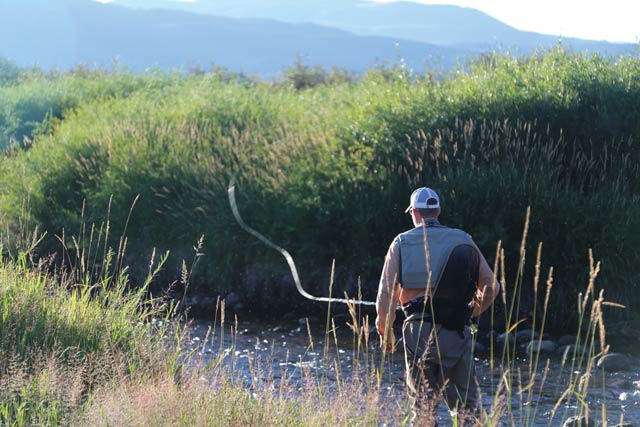 The new model is clearly working. Frost Creek signed up 135 members last year, more than quintupling its membership. A low barrier to entry helped that number as well, attracting many 35- to 45-year-old couples with children. Eagle County property owners could join for a $20,000 initiation and $7,500 in annual dues, while anyone outside the county paid $15,000 and $5,000. Although both initiations have respectively inched up to $25,000 and $20,000, they're still $10,000 less than those of the closest Vail Valley competitor.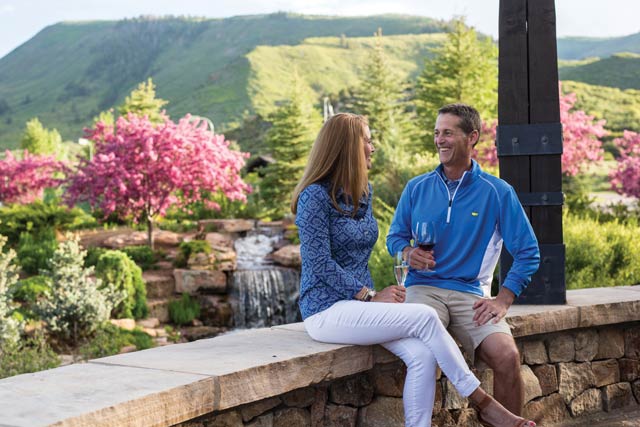 When guests come to play the Weiskopf course and hear the cost of membership, "they pick their jaws up off the greens and can't sign up fast enough," laughs Gibbs, recognizing his good fortune.
He adds that Frost Creek also sold 20 of its existing 68 lots last year. These start at $150,000 and range from four to ten acres on a variety of spectacular settings: from elevated sites with expansive views to secluded along the banks of Brush Creek and more.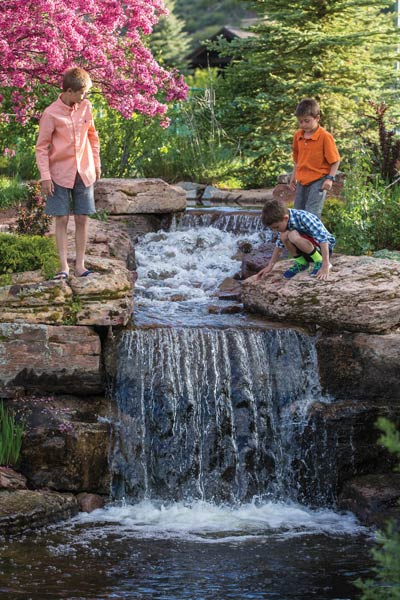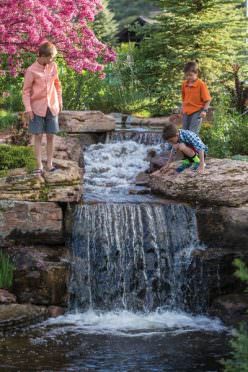 A homesite purchase comes with a $7,500 Sport Membership, which purchasers can upgrade to full golf. Many of the members—including many people from the Front Range—stay in the five luxuriously appointed cabins on property that sleep eight and rent for $300 to $400 per night.
One of them, Ann Ayers of Denver, recently joined with her husband, Mark Ritacco, and their four sons, ages 5-10. "We just signed right up," she says. "It was the right fit immediately. The only thing we had to think about was the extra 30 minutes from Vail, but the view and the fun and the peacefulness are worth the time. It's a little off the beaten path but it's so worth the investment of time and money."
Ayers, who grew up in Colorado and Wyoming, loves the wilderness, while her husband, an East Coaster, also found the club's dazzling 40,000-square-foot clubhouse appealing. They enjoy the mix of ages among the members—"some our age, some our parents' age"—all of whom they've found "extremely friendly."
What ultimately sold them was the experience their kids could have. "The club hits that awesome sweet spot between a lot of adventure—a lot of challenge, a lot of freedom—and being safe. As a mom, I don't want them to be overly safe, but I want to know there are guardrails around. The last words on the notice requiring members to sign a waiver prior to sledding on the driving range encapsulates it: 'Thank you and have a blast.'"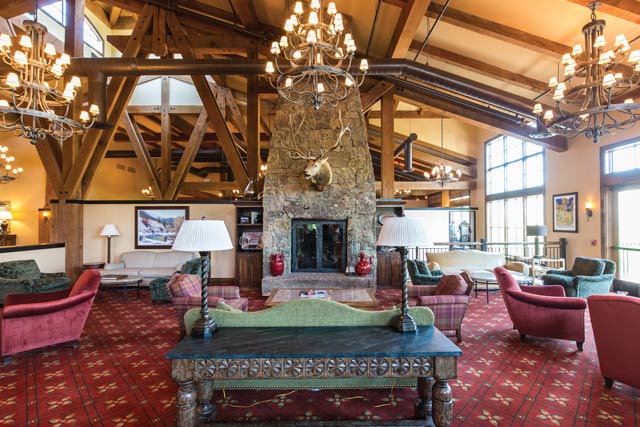 The activities span the ages of her children. "There's something for everybody. They make it challenging at every age level; it's not like they have to 'grow into' something." This winter, she plans to use the Frost Creek shuttle to have the kids participate in Beaver Creek's BEAVO development program.
"The club really means it when they say they want to create a special place for members and their families," she says.
With membership increasing so rapidly, has the club experienced growing pains? "It's no longer my own private Idaho," jokes Eagle's Jeff Brausch, an Adams Mountain member for four years before the sale. "That's a good thing. We had all these facilities and nobody to use them. Additional people bring additional energy."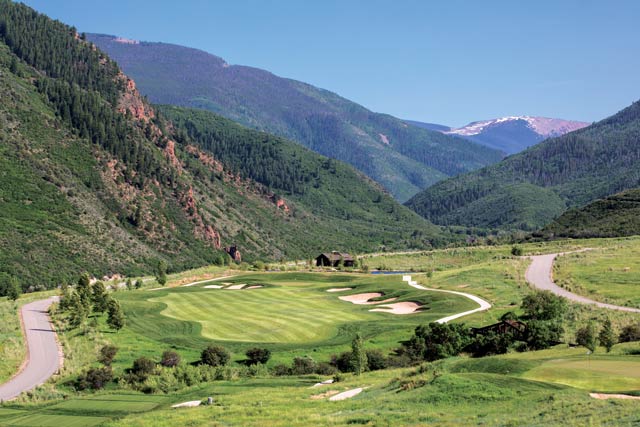 Brausch and his wife, Kelli, love to entertain in the clubhouse, and play golf often. "You can put a golf club anywhere but you can't put it with all those amenities," he points out. "Most of the original members were there for the golf. But when you have a lot of families, not everyone's going to be a golfer. There's just an unlimited amount of activities."
He applauds Gibbs and Activities Director Carrie Geddes for the expanding menu of activities that keep him, his wife, Kelli, and their three teenagers more than occupied. "Some might wonder if they're trying to do too much," he says. "Too much? It's Colorado, man. Too much is what we do!"
970-328-2326; frostcreek.com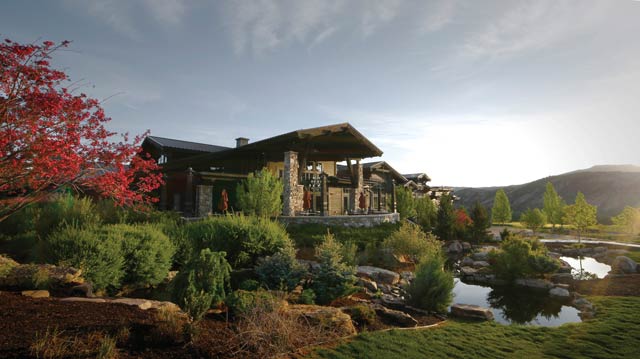 This article appears in the July 2016 issue of Colorado AvidGolfer.
RELATED ARTICLES:
2016 CAGGYs: Private Club Winners
2016 Colorado Private Club Guide: Mountain Region
Colorado AvidGolfer is the state's leading resource for golf and the lifestyle that surrounds it, publishing eight issues annually and proudly delivering daily content via coloradoavidgolfer.com. Follow us on Twitter, Facebook and Instagram.