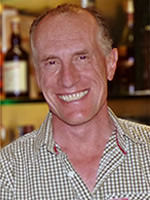 This article appears in the Spring 2017 issue of Colorado AvidGolfer. Subscribe today!
For the first time in this magazine's 15-year history, a person appears on the cover of our Spring issue. Our annual celebration of the Best in Colorado Golf, known now and forever as the CAGGY Awards, usually features a golf course or type treatment.
The usurper, Paige Spiranac, has yet to qualify for the Symetra Tour, let alone the LPGA Tour. So why does she warrant a place on the cover of an issue celebrating accomplishment?
Frankly, Spiranac is a phenomenon—an attractive, athletic young woman who has parlayed her beauty, charm and mad golf skills into hundreds of thousands of followers on YouTube, Instagram and Twitter. And, lucky us, she happens to have grown up in Monument, qualifying her for coverage—and a cover story—in Colorado AvidGolfer. She also holds the distinction of being the only woman not named Jennifer Kupcho to win a CWGA major tournament—the 100th Match Play—during the last two years.
But for all the attention she's courted for her sexy posts and videos, Spiranac would trade all of it for recognition as a professional golfer, preferably for winning on the LPGA Tour. As she tells Sam Adams in "Paige Before Beauty", she's fiercely competitive and wants to be known for how she plays, not how she looks.
How she looks, though, has brought her attention she would not otherwise have received: a sponsorship from Callaway, for example, and a sponsor's exemption into two Dubai Ladies Masters. However, the backlash from golfers and the cyber-bullying she received surrounding the latter, especially after she failed to make the cut, brought her to tears in the pressroom.
During her interview with Sam, she misted up a bit when he brought up the critics and trolls, but she shook off the question like it was a shanked drive and played it as it lay.
Her response and Sam's entire profile affords a look at behind Spiranac's online persona and golf career. We learn who she really is—shy, religious and immensely likeable—and how she became that way.
If Paige Spiranac is more than an online phenomenon, so are the CAGGY Awards. Our annual online voting for the best in everything golf generated nearly 6,000 votes—not exactly a total of Paige views, but we'll take it—and the results appear here.
In case you haven't already looked, here's a preview. On the public side, The Golf Club at Bear Dance again earned top honors for Denver Metro Course, while courses in other regions maintained their hegemony as well. Surprises came in the categories of Best Course to Walk, Most Family-Friendly, Best for Women and Best for Seniors.
The private club world, the Cherries—Hills and Creek—both took big pieces of the pie, as did Ballyneal, an invitation to which you consider the most coveted to receive.
New categories, such as Best Golf Store, Best Par 3, Par 4 and Par 5 yielded some mild shockers. The instruction category, as always, brought some attention to previously unheralded teachers.
Some of their best tips appear in the first part of our "17 for '17" story.
Even though we could all benefit from some instruction, I somehow don't think that's the first Paige to which most readers will be turning. 
More "Forethoughts" from editor Jon Rizzi:
Colorado AvidGolfer is the state's leading resource for golf and the lifestyle that surrounds it, publishing eight issues annually and proudly delivering daily content via coloradoavidgolfer.com. Follow us on Twitter, Facebook and Instagram.