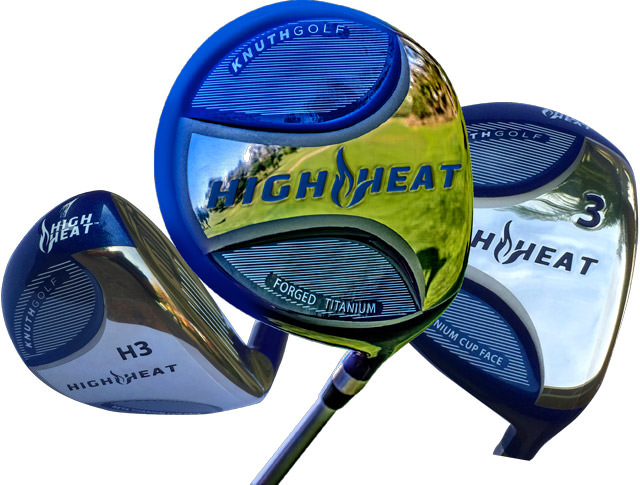 [box]
Read our recent features on the Knuth clubs:
Is Knuth Golf's High Heat the Best Driver Ever?
Knuth Golf Brings the Heat—Again
[/box]
"The High Heat driver performs better than the major brand in every way and was named the Best Golf Product of the year by our magazine . . .  The High Heat 3-Wood and #3 Hybrid have a titanium cup face which is a hotter face than steel and provides a different CG location, a larger sweet spot and more distance and increased distance than major brands. Both clubs wowed the media at the PGA Show and we had similar experience at our demo here. Hitting the 3-Wood off the deck, I found the ball got high and small in a hurry, soaring in parabolic arcs. Shots off the toe or heel sailed straighter than they probably should have.  The #3 Hybrid produces a more boring trajectory which was perfect for a #3 Hybrid. Both are worth buying." – Jon Rizzi,  Editor, Colorado AvidGolfer
"The High Heat driver relocated Center of Gravity is the most significant technological innovation from this year's PGA Merchandise Show. It is a potential game changer for amateurs and an advantage over major brands as a flock of previously mis-hit shots turn into sweet-spot drives…The High Heat 3 wood and #3 hybrid are my top two favorite clubs at this year's PGA Merchandize show…Balls shot out like a cannon…easy to hit…" – Gary Van Sickle, Sports Illustrated 
"Knuth Golf High Heat's deeper and lower CG driver immediately could add yards to an amateur's game… more forgiving on mis-hits, and increased driving accuracy. High Heat's fairway woods and hybrids follow same principles, and feature titanium faces." – Kevin Casey, Editor, Golfweek
"If you are going to do one thing with your golf game, the best thing you can do is get yourself some High Heat. Get the driver, get the fairway woods and get the hybrids. It's a win, win, win."– Garbedian On Golf – ESPN Radio
When ordering select "Colorado AvidGolfer" when asked "How did you hear about us?" and get:
$70 off the High Heat Driver

$30 off the High Heat 3-Wood

$20 off the High Heat #3 Hybrid
30 day Guarantee applies.
Visit our Deals page for all current golf and travel deals and stay & play packages.