Eating the Greens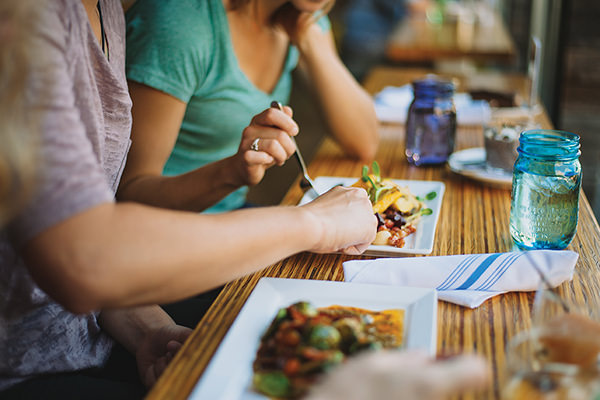 There'll be no ham-and-egging—unless, of course, it's organically, locally and sustainably sourced—at Zeal.
By Gary James
---
Time for another round of perception vs. investigation. The perception is that most golfers aren't healthy eaters, and most golf facilities provide burgers, wings and loaded nachos. But investigation shows that you find smoothie bars and a variety of spa food if you go to private clubs. But for us public-course players looking for a healthy bite, a Cobb Salad might be the closest we'll get.
So we look for other options.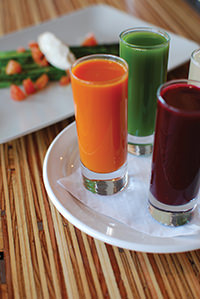 Owned by golfer and triathlete Wayde Jester, Zeal is the real deal. Jester is a low-key presence, a nice change of pace in our celebrity chef culture. He came to Colorado 25 years ago to ski and play golf and run and take in all the other outdoor activities and adventures in our state. He never left, working for a decade in real estate while competing in Ironman triathlons.
As Jester was training, he needed nutrition, and he couldn't find a single quality restaurant with nutrient-dense food in a fun atmosphere. After competing in his final triathlon in 2012, he decided to do something about it.
"Long time fan, first time player," Jester quips. "Never owned my own business. Called a restaurant consultant and pitched the idea—and he tried to talk me out of it. But I was resilient."
Ironically, Jester wanted to open in downtown Denver, but he couldn't do a deal in the 2013 climate. He then found a location in "crunchy" Boulder, off the Pearl Street Mall in the middle of white-tablecloth restaurants like Frasca Food and Wine and Mateo. He wound up merging his passion and avocation, and three years in, he's nailed his "diner-for-the-new-foodie concept" with Zeal, a welcoming, casual atmosphere with table service and nutritious eats.
Jester hired a chef consultant to help create the menu, and Leslie White eventually took over the kitchen. The biggest logistical hill for any accomplished eatery to climb is high-quality local sourcing, but Zeal is lucky to be based in Boulder, where there are distributors that specialize in grass-fed meats, sustainably sourced fish, organic produce grown in season and healthy oils; Zeal does as much volume as the markets they typically service.
---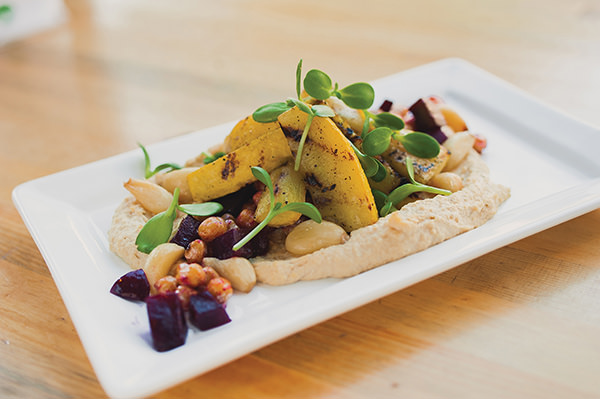 ---
The menu reveals a variety of tasty items. The Cauliflower Wings bring the heat as readily as any drummette; florets are roasted in a diavolo sauce with potent Calabrian chili peppers from Italy for a fruity, spicy flavor and bright color (there's a house BBQ sauce option).
The "build your own bowl" craze is sweeping restaurants, but Zeal's process is somewhat unique—they slice and roast the root vegetables (parsnips, sweet potato, radishes and other tubers) to caramelize them for an added flavor profile. They're then tossed in the wok and put over rice, quinoa, and a wealth of sauces and protein add-ons.
The Pesto Chicken BKT is the most popular sandwich. Grilled chicken, pastured bacon, tomato, pesto and tarragon aioli…and massaged kale. How do you get therapeutic with such a, um, sturdy green? "Kale is a little like leather," Jester allows. "You can't bruise it, so we slice it, toss it with salt and olive oil and get rough with it—and it gets better."
Entrees include the Harrison River Wild Salmon, Roasted Acorn Squash, and a Marinated Flank Steak. The Lamb & Pork Bratwurst, locally ranched at Boulder Lamb and Meats, is served with sautéed mushrooms, onion and spinach and a wonderful cherry mostarda as a condiment, with house-made sauerkraut and a cranberry and orange polenta from Aspen Moon Farm that's sweet enough to be a dessert.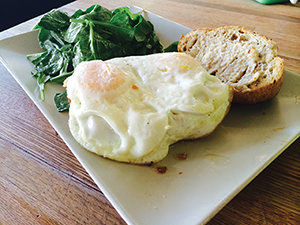 The beverages and desserts eschew the bad stuff, and Zeal serves breakfast as well. Weekday mornings offer a nice on-the-go touch—a breakfast cart in front of the restaurant cranks out a breakfast sandwich called the Egg Sammy (two eggs with cashew cheese or grass-fed cheddar and tomato preserves on a wheat bun) and Kickstarter Coffee (organic Silver Canyon coffee brewed in a French press and blended with virgin coconut oil and grass-fed butter).
This vibrant—and filling—vibe could make a junk-food junkie into a…zealot.
"I'm intersecting with all sorts of interesting customers," Jester enthuses. "That's how I met my girlfriend, when she came in. I tell her that, even if Zeal goes away, I'm still coming out ahead in the deal."
---
  1710 Pearl Street, Boulder
zealfood.com; 720-708-6309
Read more of Contributor Gary James' Fareways columns on coloradoavidgolfer.com.
---
This article appears in the May 2017 issue of Colorado AvidGolfer. Subscribe today!
Colorado AvidGolfer is the state's leading resource for golf and the lifestyle that surrounds it, publishing eight issues annually and proudly delivering daily content via coloradoavidgolfer.com.Follow us on Twitter, Facebook and Instagram.