Colorado's southwestern-most golf course rewards those who venture to take it on.
By Chris Duthie
---
It's late spring in Southwest Colorado, that bliss-laden season when deciduous trees are leafing, the slumbering bentgrass is greening, and mellow southern breezes are keeping temperatures in the sweet-and-low 70s.
As is so often the case following a heady winter of skiing, I'm out playing golf. This time it's in Cortez at Conquistador Golf Club, a 7,152-yard gem that, on this day, has been particularly intolerant of misjudged short irons to pins protected by tiny fall-off greensites—the kind that, unless you're ultra-precise, make birdie a real gamble.
GETTING GOOD PRESS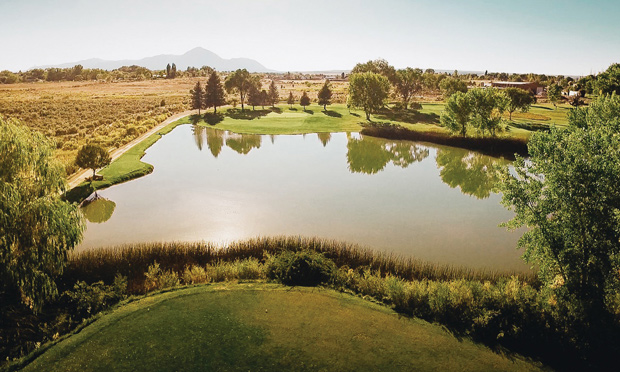 That Conquistador is proving no pushover makes total sense, given it is the progeny of J. Press Maxwell, architect of some of Colorado's more impressive and challenging Colorado courses like Pinehurst, Inverness, Rolling Hills and Boulder Country Club. Add to that illustrious collection another 100 or so Alabama-to-California courses, including Evergreen's spectacular Hiwan Golf Club, the longtime host of the Colorado Open and a layout with greens that many regard as some of the toughest west of the Mississippi River.
Those familiar with golf architecture know James Press Maxwell as the son of Perry Maxwell, whose brilliant and extensive golf design portfolio included remodeling Augusta National, Pine Valley, Merion and National Golf Links; teaming up with Alister Mackenzie to build Michigan's Crystal Downs; and going solo to design the first-ever venue of four PGA Championships, Tulsa's Southern Hills Country Club.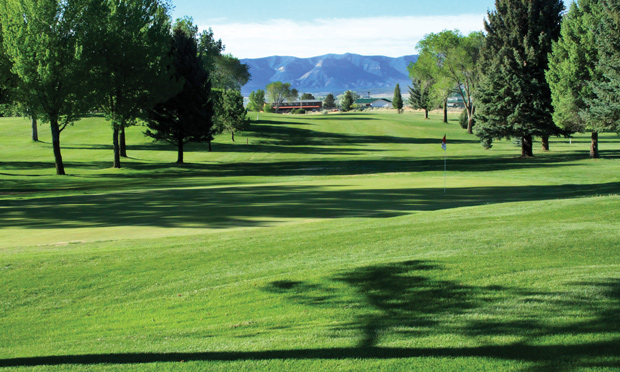 Press went into the family business by first running mule teams and fresno scrapers for his father at Augusta National and Southern Hills. Then, after serving in World War II as an Army Air Force pilot, he co-designed with Perry more than a dozen courses before his father's death in 1952.
Around a decade later, while Press was laying out San Antonio's celebrated Pecan Valley Golf Club, an old friend, Colorado golf professional Bill Stroud, asked him to orchestrate a municipal course on a rolling spit of desert scrub landscape just a few miles from Mesa Verde National Park.
Maxwell agreed, and, rumor has it, he did it at a fraction of his usual fee. In 1963, Cortez Golf Course debuted with nine holes—complete with dramatic views of the La Plata, San Miguel and Ute mountains. Sixteen years later it was expanded to a full 18-hole rota that was vigilantly attentive to Maxwell's original blueprints.
The new course—renamed Conquistador to pay homage to the Spanish explorers who toured Southwest Colorado in the early 1600s—proved so formidable that it resisted any tweaks or changes for nearly two decades. In 1996, however, due primarily to advancements in golf equipment technology, the course underwent a hole-by-hole refurbishment that included new tees, reworked bunkers, fine-tuned shotlines and, more importantly, about 400 additional yards.
PRESSING ON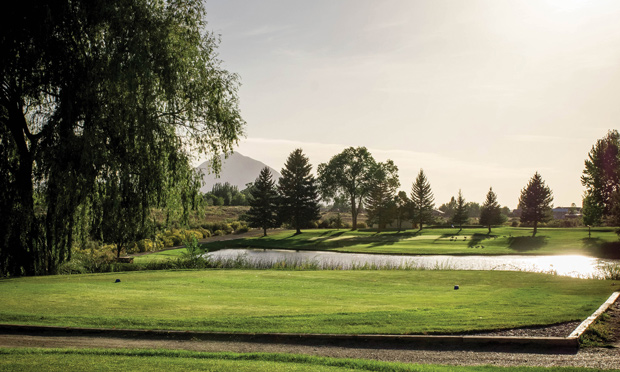 Amazingly, the lengthening and enhancements are proving little consequence to Conquistador's accomplished and talented PGA golf professional, Micah Rudosky. We're standing on the ninth tee, a 397-yard par-4 protected left by OB stakes and a towering cluster of cottonwood, elm and blue spruce trees to the right.
Undaunted, Rudosky steps up and stripes a soaring hybrid draw over a swooping hillock to a blind fairway, setting up an effortless wedge and birdie opportunity.
"I've played many Perry Maxwell courses," says Rudosky, whose father Roland Rudosky was Conquistador's club pro from 1989 to 1996, "and J. Press' architectural style emulates a lot of what made his father such a dynamic architect.
"Conquistador very much represents classic golf course architecture," he explains. "The course is fair and challenging, with more than enough bite to keep even better players on their toes."
Like his father, younger Maxwell's design signature is a proclivity for small, wildly undulating greens that showcase multiple tiered putting surfaces with funnel-down breaks. That, along with those miscreant fall-off edges that repel bad-aim approaches and vacuum too-aggressive putts down steep embankments, makes Conquistador's "hard par, easy bogey" mantra entirely reasonable.
Nowhere is that better exemplified than at the 408-yard 13th, a siren-singing, dogleg-right par-4 that dares players to boom a brave drive over an expansive pond positioned at the crux of the dogleg's elbow. Rudosky, who is one-under and firing on all cylinders, takes the aggressive line and executes another flawless drive to a semi-blind landing area.
"But the thing is," says Rudosky as he picks up his tee, "even if your driver is working here, the small, swooping putting surfaces can become so exasperating that they exact a mental toll. You get worn down."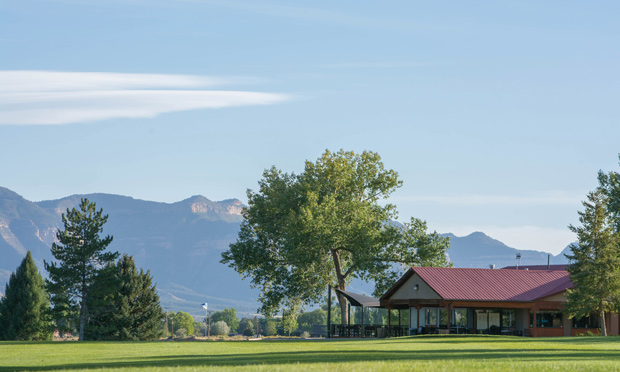 A lousy swing thought, obviously. On his approach, the three-time Navajo Trail Open champion misfires and lands on the wrong side of a two-tiered green bisected by a mid-green bow. Even with all his local knowledge and expertise, Rudosky's uphill-downhill rollercoaster effort races 15 feet by, resulting in a gut-punching three-putt.
"That's pretty much Maxwell's handiwork right there," he laments. "The hole starts with a taunting and pretty difficult tee shot. But even if you successfully cut the corner, you still have to put the ball on the correct tier of the green. I can't tell you how many times I've walked off this hole after a three-putt bogey."
Which very much illustrates why this course is so fascinating. Fifty-five years after penning the 18-hole routing, J. Press Maxwell's Conquistador remains a viable challenge that belies a relatively modest back-tee course rating of 131/72.6.
"And wait until you see these greens in a few weeks, because they'll be even quicker," says Rudosky, a rare "big stick" club pro who, after succeeding his father in 1996, went on to earn 2001 Colorado Section Player of the Year, won the 2002 Rocky Mountain Open, and played in the 2007 PGA Championship that was hosted, serendipitously, at Southern Hills Country Club.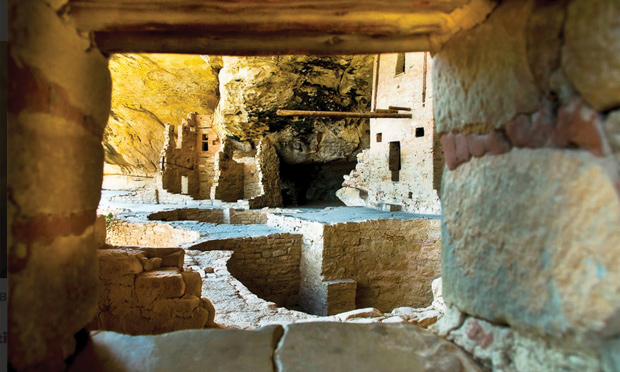 ---
This article appears in the July 2018 issue of Colorado AvidGolfer, the state's leading resource for golf and the lifestyle that surrounds it, publishing eight issues annually and proudly delivering daily content via coloradoavidgolfer.com.