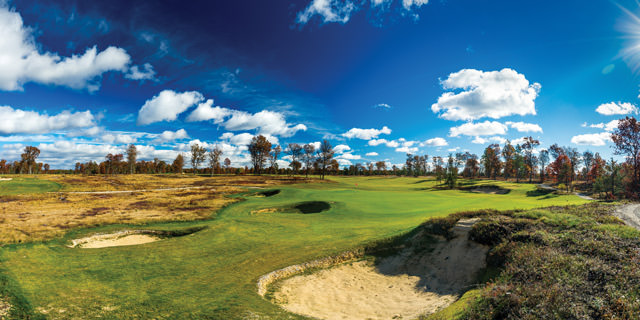 Anyone who's played Ballyneal or CommonGround knows Tom Doak's wizardry as an architect. But did you know he could build two completely different courses on the same piece of ground? The Loop, an 18-hole reversible design—the first of its kind in the United States—will open June 27 at Forest Dunes Golf Club in Roscommon, Michigan.
"It's sure got a lot of people talking about Forest Dunes," Doak says. "I get asked about the reversible course everywhere I go, and probably half the people just think I'm crazy and are hoping for proof!" Doak says he's batted around the concept for about 30 years, and finally saw the right piece of sandy land—and the right owner, Lew Thompson—to pull it off. Thompson, who also owns the Bridges Golf & Country Club in Montrose, Colo., says he knew he "didn't want something exactly like what I had. I took a big risk but I'm not afraid of risks because I did my background research on Tom Doak. He's not going to build something that's not great."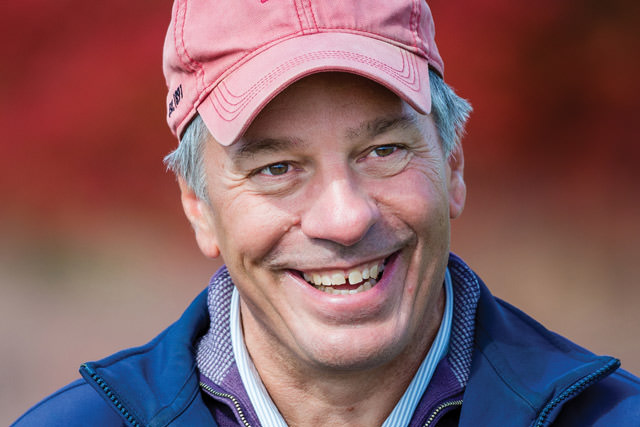 What Thompson had—and still has—is a Tom Weiskopf-designed course that has remained a "must-play" since Golf Digest ranked it Best New Course in the Country in 2002. Adding The Loop makes Forest Dunes a "must-stay" as well. The Loop's clockwise and counterclockwise routings—respectively called the Black and Red routings—alternate daily. Combined with the Weiskopf layout, The Loop essentially creates a 54-hole experience worthy of at least a two-night stay at the property's 14-room AuSable Lodge, golf villas or six cottages.
"One of our goals was to make Forest Dunes a golf destination where golfers from around the country would want to come and stay for multiple nights and have a unique golf experience versus just passing through," says general manager Chad Maveus. During this year's preview period, only Forest Dunes overnight guests will have the opportunity to play on the Loop's fescue fairways. The Loop is walking-
only with an optional caddie and limited number of tee times.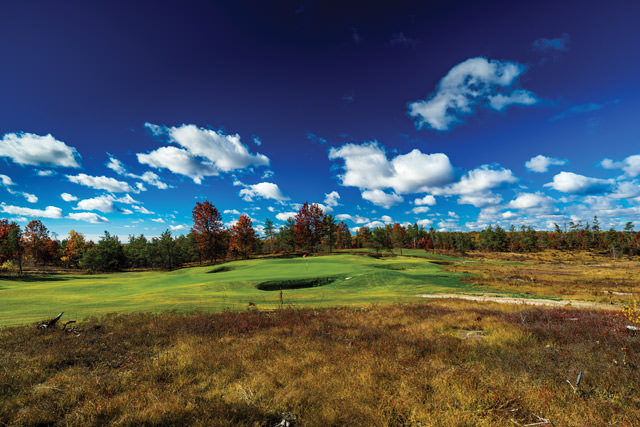 "We want them to be curious," Doak says. "We want them to wonder how could it be just as good playing it backwards. Then if they play it the next day, I'm not sure they will be able to remember exactly which hole was which the other way round. We hope people are fascinated to play it some more so they can understand how it fits together." forestdunesgolf.com
This article appears in the July 2016 issue of Colorado AvidGolfer.
RELATED ARTICLES:
Bandon Confidential: 10 Insider Tips For Your Bandon Golf Trip
https://coloradoavidgolfer.com/18-items-colorado-golfers-bucket-list/
Colorado AvidGolfer is the state's leading resource for golf and the lifestyle that surrounds it. It publishes eight issues annually and proudly delivers daily content via coloradoavidgolfer.com. Follow us on Twitter, Facebook and Instagram.