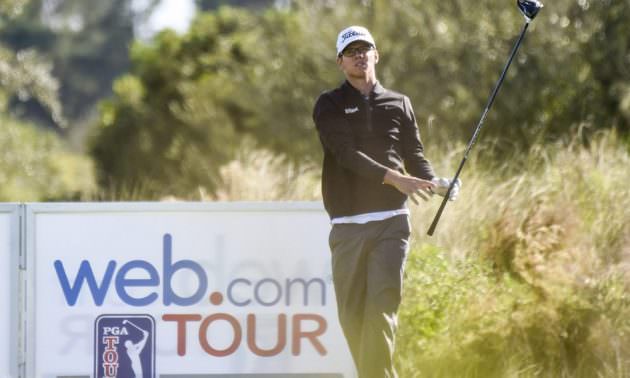 BOULDER — University of Colorado senior Jeremy Paul announced Monday that he will forego the remainder of his collegiate career, having decided to turn professional immediately ahead of next week's Web.com Tour event.
Paul will tee it up for the first time as a professional next week in the Web.com Tour's United Leasing & Finance Championship, set for April 20-23 at the Victoria National Golf Club in Newburgh, Indiana. The event has a $600,000 purse.
Last December, Paul reached the third and final qualifying stage for the Web.com Tour (one level below the PGA and European tours), and though he didn't make the top 45 who automatically earned their cards, he drew the attention of several potential sponsors. He was offered a sponsor exemption into the field in Indiana and is thus taking advantage of it to activate his membership.
Paul, who hails from Viernheim, Germany, is set to graduate May 12 with a degree in Business (Operations Management).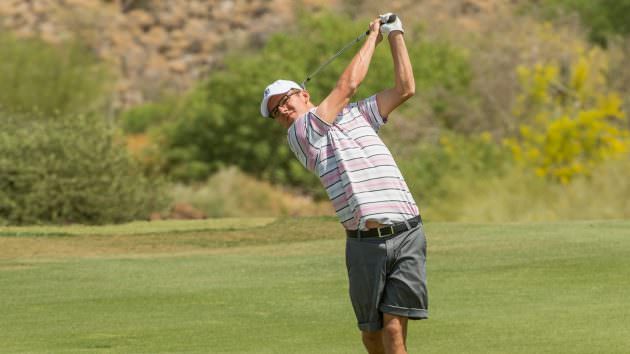 "Jeremy has determined turning pro at this time is in the best interest for his budding professional golf career," CU head coach Roy Edwards said.  "We respect his decision. He has a tremendous future in front of him and we applaud him on a great CU career.  Jeremy leaves CU as one of the most decorated players in our history, and who seemingly always played well when his team needed it the most.  The records he holds are mind-boggling at times and those marks will be great targets for future Buffs to try and achieve.
"He was a pleasure to coach and he has no bigger fans than his Colorado golf family."
The timing will eliminate him from competing in the Pac-12 Championships, which Colorado will host at Boulder Country Club, April 28-30.  He tied for seventh overall in the event last April in Salt Lake City.
Paul's departure means changes to Edwards' six-man lineup the event. Freshman Victor Bjorlow will move up from the sixth to the fifth spot, and either sophomore Wilson Belk or senior Ryan Schmitz will be the sixth player. Were he not redshirting this season, sophomore Ross Macdonald would be no. 4 or 5.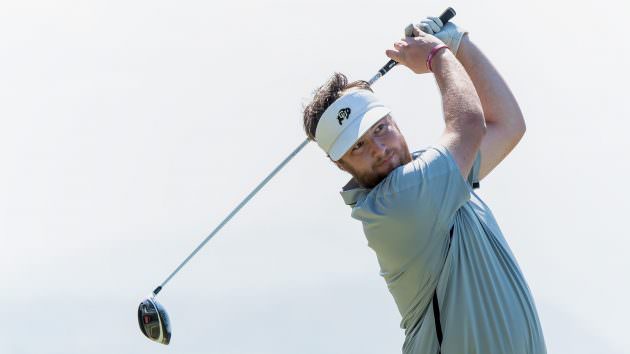 The other four Buffs competing next week will be Ethan Freeman, John Souza, Spencer Painton and Jeremy Paul's twin brother, redshirt junior Yannik Paul.
Colorado will enter the tournament as the 25th-ranked team in the nation, according to Golfstat. Three PAC-12 schools—USC (1), Stanford (5) and Oregon (8)—rank ahead of Colorado, with Arizona State at 27.
Colorado native Wyndham Clark, a redshirt senior at the University of Oregon, currently owns the lowest scoring average in the nation with a 69.54.
Jeremy Paul concluded his senior season with a 71.75 average for 28 rounds, including a 71.27 mark for 15 rounds in the spring. In what turned out to be his final collegiate meet, he tied for 40th in The Maxwell over the weekend in Edmond, Okla., with a 75-79-68—222 (12-over par).
"My time at the University of Colorado has been a great journey, and it's hard to believe that the four years have already come to an end," Paul said.
"Over the course of my four years, the golf team has become one of the best in the nation," he continued. "This is because of the great work of our coaches, who really try to help you out in any situation. And not only in regard to golf, but also if any issues come up in life. They were a big help for me coming over from Europe and feeling like you have someone you can rely on and make you feel home and safe.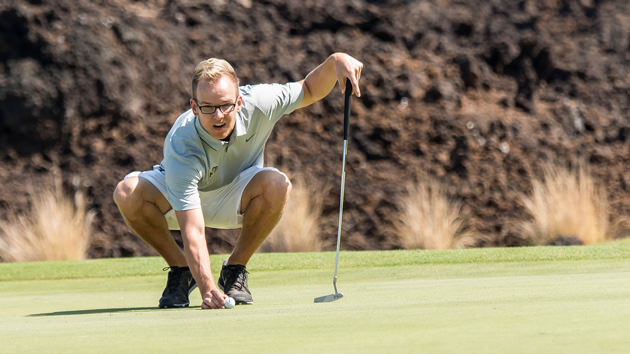 "It has obviously been a tough decision leaving the team a few weeks early, but I believe we have a deep team this year and someone will for sure step up and fill my spot. With that being said, I truly believe that the team will have a great chance winning the Pac-12 championship and also making a move at the NCAAs."
Last June, Paul played well in a European Tour event, the BMW International Open in his native Germany, finishing in a tie for 56th place with a 72-70-74-74—290 (2-over par and just eight strokes out of a top 20 finish). He defeated 13 professionals, including six in the European top 100, while tying three others. Henrik Stenson won the tournament.
As a junior, Paul became the first Buffalo to make an All-America team since 2009 in earning honorable mention honors, along with garnering first-team PING All-West Region accolades.  He set a school record over the course of the season for stroke average with a 70.66 mark.
At present, he has set or tied 24 Colorado school records, including the career mark for stroke average: he owned a 71.72 norm for 138 rounds played.
RELATED LINKS:
PAC-12 Championship Comes to Boulder CC
CU Freshman Bjorlow Wins Mines-Bob Writz Invitational
Bullish on the Buffs: CU Men's Coach Roy Edwards