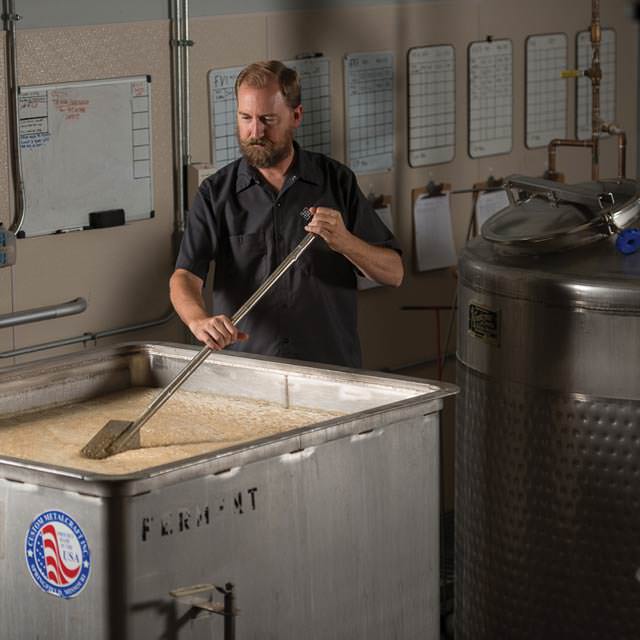 "Support your local brewery" is one of the more ubiquitous mantras in our beer-soaked state. But if a brewery gets all of its hops from Washington, its grains from Wisconsin and yeast from California, would you still consider it a local product?
By producing world-class ingredients that are helping make all-Colorado beers possible, a couple of Colorado companies—the fourth-generation Colorado Malting Company and Denver's two-year-old Inland Island Yeast Laboratories—are rendering that question moot.
Colorado Malting Company (CMC)
In the 1930s, Ray "Pappy" Coody moved his family from Oklahoma to Alamosa in the San Luis Valley. What started as a homestead grew into a grain business that would produce barley for Coors for about 50 years.
Along the way, the family name shortened to "Cody," and the business expanded. In 2007, Ray's grandson, Wayne, and his oldest son, Jason, converted an old dairy barn into a malting facility. They now sell malt to Coors.
Simply defined, malt is what grain ultimately becomes before being used by a brewer. Malting develops the enzymes required to modify a grain's starches into sugars, which feed yeast to produce alcohol and carbon dioxide.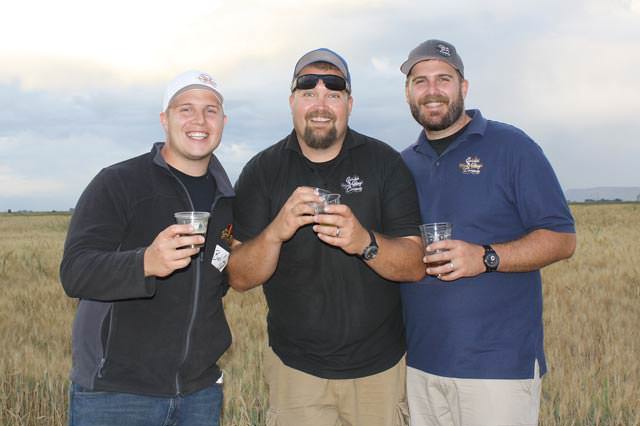 After malting, the grain is dried and kilned at various temperatures. The higher the temperature, the darker the malt. Base malts like pale ale are dried at lower temperatures for grainy, bread-like flavors and a light coloring; specialty grains are heated at higher temperatures for caramel-like flavors and deep amber colors; and more highly roasted varieties are used to produce the roasty flavors and dark brown colors in porters and stouts.
Barley thrives in the San Luis Valley, according to Jason Cody, the current President of CMC. "It is the perfect climate for growing malt barley because of its dry desert-like climate and its warm summer days, combined with cool nights. This helps the barley stay healthy and minimizes mold growth and plant disease as well as pest and insect damage."
By being one of the few grain producers that's also a maltster, CMC can control the quality from seed to malt. "We have small batches that are hand-crafted, and we don't use growth additives," Cody explains. Being hands-on has enabled CMC to do multiple custom batches for New Belgium in Fort Collins, as well as a custom batch of Pale Malt for New Glarus Brewery in Wisconsin.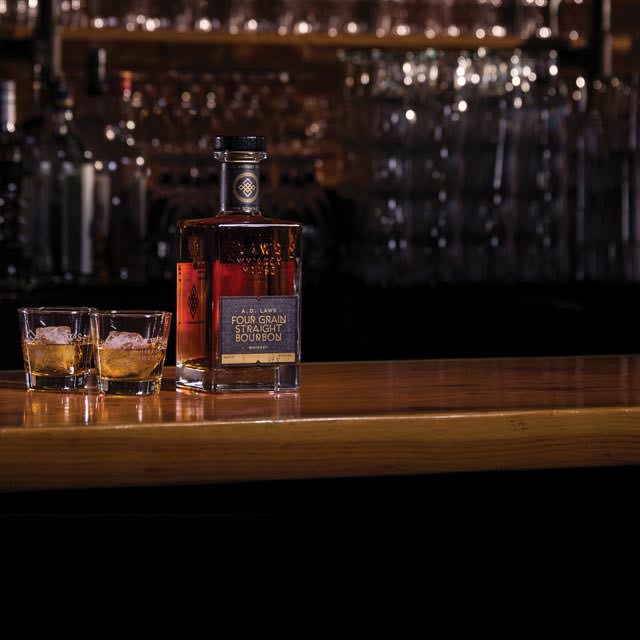 Despite having customers across the country, Cody said that over eighty-percent of their business is through Colorado breweries and distilleries. Customers include big names like New Belgium, Ska and Upslope, to smaller breweries like Our Mutual Friend and Beryl's. They also provide malt to distilleries, including Laws Whiskey House, winner of gold and silver medals for their Secale Straight Rye and Four Grain Straight Bourbon respectively at the San Francisco World Spirits Competition this past March. Also a homebrewer, Cody cultured his own yeast, Spontane, which is available through CMC. "It is a 100 percent Colorado yeast that is wild and indigenous to the state," he says. "It is a typical farmhouse-style yeast that imparts a nice Belgian-style flavor." 
Inland Island
A true brewer will tell you that he doesn't make beer; he makes wort "and yeast makes beer." For years, beer's true maker has been available through only a handful of sources, specifically two on the West Coast, Wyeast and White Labs.
However, John Giarratano and Matthew Peetz of Inland Island Yeast Laboratories are propagating high-quality yeast right here in Denver. While growing yeast for the biofuel industry, they established such a following among local home brewers that they struck out on their own in 2014 and now produce yeast for dozens of Denver-area breweries as well as several homebrew shops.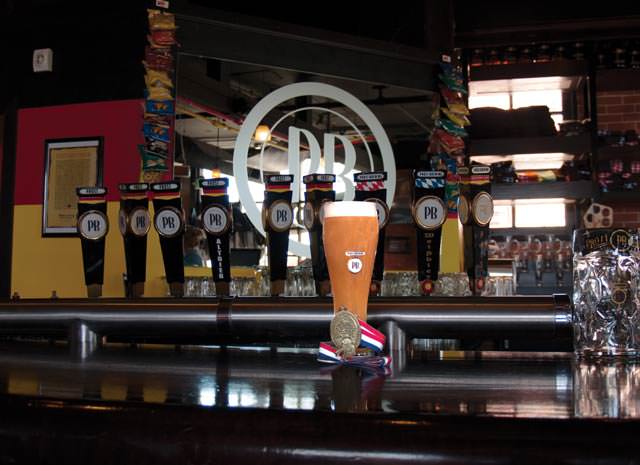 Yeast is a fungus found essentially everywhere in nature, so a yeast producer has quite a bit of latitude when it comes to gathering and propagating a variety of cultures. "You can get them out of unfiltered beers," explains Giarratano. "Yeast strains are not something you can patent or trademark unless you can prove genetic modification, which nobody in the brewing world is doing. Yeast is a wild organism just like lions, and you can't trademark lions."
Having a local yeast lab makes a huge difference in quality for brewers. As living organisms, yeasts can lose their ability to consume sugars as their food sources deplete. "Merely being local allows me to deliver yeast as fresh as it could possibly be," says Giarratano, whose previous job afforded insight into how yeast changes over time. "I was in-charge of yeast propagation, and I saw that time is really hard on yeast. Temperature changes during shipping really harm them."
In addition to delivering fresh yeast, Inland Island prides itself on special propagation methods that provide yeast with higher cell counts than its competition. In addition to wort, the sugary liquid made from soaking malt in hot water, Inland Island uses what Giarratano calls "media," a "secret sauce of different sugars and different nutrients that we've developed to give us the highest yield and highest viability possible. It will go in and immediately start consuming sugars."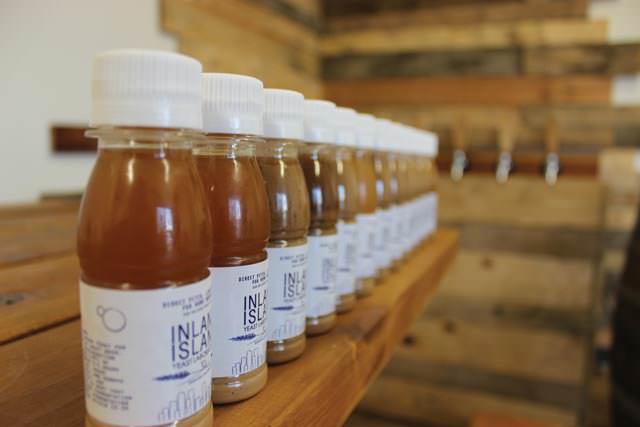 Working directly with brewers allows Inland Island to customize yeasts to fit certain flavor profiles, such as the ever-popular "sour beer" genre. "Brewers are really good with malts and really good at blending and making recipes," Giarratano says, "and they'll spend insane amounts of money on malts and adjuncts and fruit and all these things to make their beer unique. But they're not as adventurous with yeast, and we really do see the next push being blending yeast."
One of Inland Island's largest clients, Prost Brewing in Denver, relies heavily on characterful yeast since they focus on German-style beers. Certain styles such as weissbier (aka hefeweizen), which Prost has previously won a gold for at the Great American Beer Festival, derive their signature flavors from yeast. Without a healthy strain, the flavors could be overpowering or the beer could stall, but when cared for properly a great hefeweizen will pick up banana and clove flavors as a byproduct of a good fermentation.
Other customers include Joyride Brewing of Edgewater and Mockery Brewing in Denver, as well as the homebrewers shopping at Altitude Brewing Supply in the River North area of Denver. The superlative yeasts come highly recommended for their ability to jumpstart fermentation, a desirable characteristic, as you want your brew producing alcohol as fast as possible in order to ward off beer-blighting microbes.
This specialization and consumer commitment sets Colorado Malting Company and Inland Island companies apart from their national counterparts. Moreover, they both bring a personal touch to an industry that thrives on personality.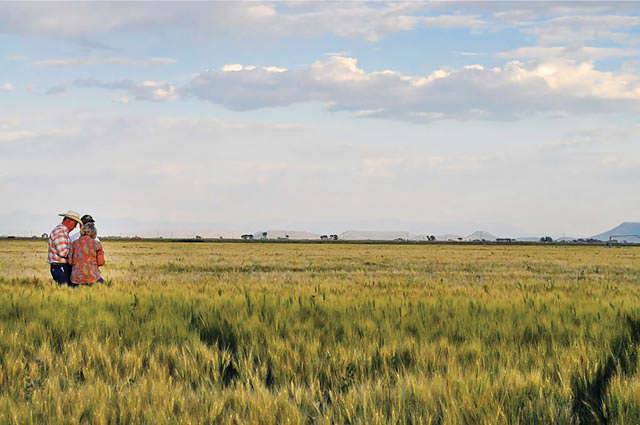 Contributor Cody Gabbard regularly writes the Tapping In column.
RELATED ARTICLES:
Taking Dead Aim: Boggy Draw Brewery
Canning a Three-Putt: Wonderland Brewing
This article appears in the June 2016 issue of Colorado AvidGolfer.
Colorado AvidGolfer is the state's leading resource for golf and the lifestyle that surrounds it. It publishes eight issues annually and proudly delivers daily content via coloradoavidgolfer.com.