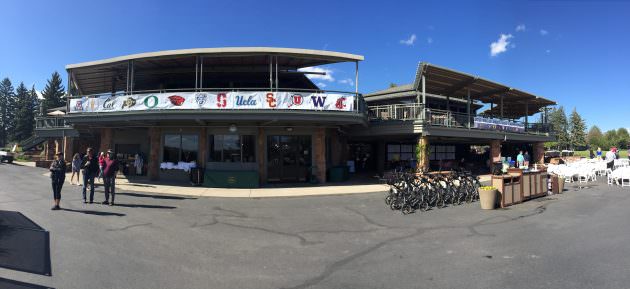 BOULDER — Weather turned in the most dominant performance during the 58th annual Pac-12 Championships April 28-30 at Boulder Country Club, shortening the 72-hole event to 54 holes for the first time since it went to 72 holes in 1990.
Heavy spring snow, which forced the suspension of play during the second round on Friday afternoon, continued through Saturday, forcing officials to cancel Saturday's action. In order to make the tournament official, 12 players had to complete their second rounds on Sunday morning before the third round round could begin.
Which it finally did at noon, under a Colorado bluebird sky with nary a patch of the seven inches of snow remaining. The players finished their third—and final—round, with Colorado native Wyndham Clark, claiming medalist honors with a 69-68-69—206.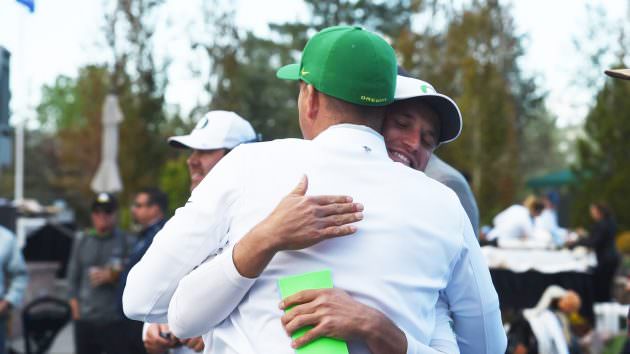 The Valor Christian product clearly likes the Boulder Country Club course. At age 16, he won the 2010 Colorado Golf Association Stroke Play Championship here, and he was the only player in the PAC-12 field to record three subpar rounds.
Clark, the No. 1 college player in the country, bested USC's Rico Hoey and Stanford's Franklin Huang by three strokes. Sunday saw the low rounds of the tournament, as Byron Nelson Award winner Maverick McNealy of Stanford and Washington's Carl Yuan each closed with 5-under 65s.
Clark led Oregon to a team victory, and the Ducks needed every shot. The No. 7 Ducks led from wire-to-wire and entered the final round with a nine-shot lead over No. 31 Washington and 11 shots over No. 4 Stanford.
But with only six holes remaining, the Cardinal had closed within one shot, thanks to a tournament-low round of an 8-under 342.
Oregon stood its ground and its scorers played the last five holes at 2-over to finish with a 15-over 1,065 team total while the Cardinal played those at 4-over to finish three back at 1,068.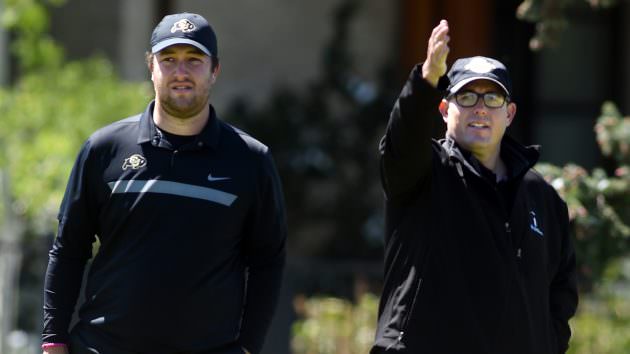 As for the host University of Colorado Buffaloes, the weather pretty much washed away any home-course advantage. Playing host for a conference title affair since 1972, the team finished seventh.
Senior Ethan Freeman and junior Spencer Painton tied for 20th with an 8-over 218 total. "I wouldn't say it was hard to get into a rhythm, the hardest part was getting over the waiting," Painton said of the delays over the final two days. "Knowing that you put in a lot of work and having to trust it when the time comes. We've seen these conditions, we just haven't seen this kind of rough. The golf course played a lot softer today, but other than that, it played exactly how I expected."
Juniors Yannik Paul and John Souza tied for 31st with 10-over 220 totals. Freshman Victor Bjorlow turned in his best effort of the tournament, carding an even-par 70 to finish with a 13-over 223, tying him for 40th. Sixth man Wilson Belk tied for 52nd as he closed with a 4-over 74
Only three schools—Oregon, Stanford and UCLA—had their sixth player finish above where Belk did.
"We're disappointed obviously finishing in seventh, but at the same time, we were close to finishing as high as fourth or fifth," CU head coach Roy Edwards said.  "We had much higher expectations coming in, and while the score doesn't necessarily tell the whole story, regardless, at the same time we were still seventh.  I saw a lot of good things out of everybody this week."
Colorado long ago clinched a berth in the the NCAA Championship regional field, and will find out this Thursday morning where they will play May 15-17.  The six host sites are Murfreesboro, Tenn.; West Lafayette, Ind.; Austin, Texas; Baton Rouge, La.; Palo Alto, Calif.; and Auburn, Wash.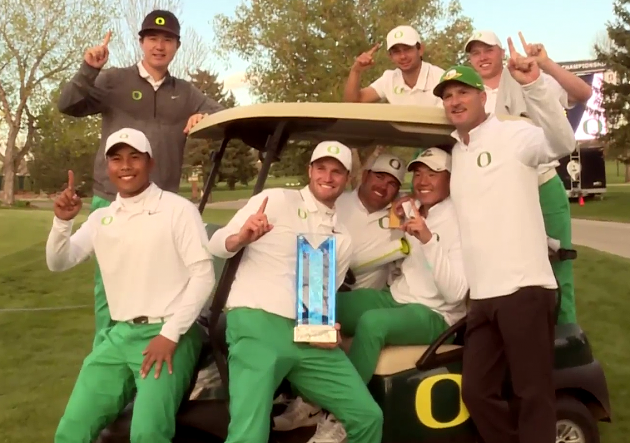 RELATED LINKS
Final PAC-12 Championship Team Scores
Final PAC-12 Individual Scores