For the life-long, or even long-time, Cleveland wedge user, news that the Huntington Beach, CA-based manufacturer will soon be introducing three new wedges, featuring three new technologies and available in three different finishes, is music to the ears.
As an unashamed conservative (note the size of the 'c'), I prefer not to fix things if they aren't broken and, though I'm obviously not claiming Tour-like scrambling or sand save numbers with my 20-year-old, gun-metal, 56-degree Cleveland 588 and wedge, I probably feel more comfortable and have had more success with that club than any other I've ever owned. Numerous drivers, fairway woods, hybrids, iron, other wedges, and putters have come and gone since the mid/late-90s, but the 588 has remained ever-present.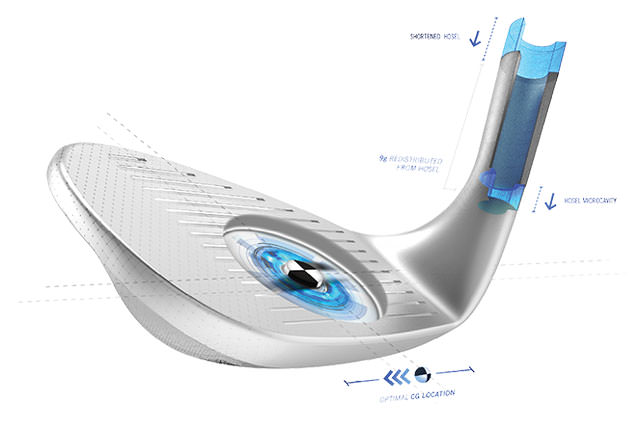 Several iterations of the 588 followed the original, first launched in 1988 – the fifth wedge design of Roger Cleveland's company Cleveland Classics (ski equipment manufacturer Rossignol purchased the company in 1990 and changed its name to Cleveland Golf. It is now owned by Dunlop Sports Co.) The 588 RTX 2.0, launched in September 2014, is the company's current flagship wedge model, but it is soon to be joined by RTX-3 which will surely add significantly to Cleveland's already 10 million-strong wedge sales and 350 Tour victories.
The RTX-3 launches on September 16th and will come in three distinct models – Blade, Cavity Back, and Women's Cavity Back. All three will be available in the Tour Satin finish, while the Blade will also be offered in Black satin and Tour Raw.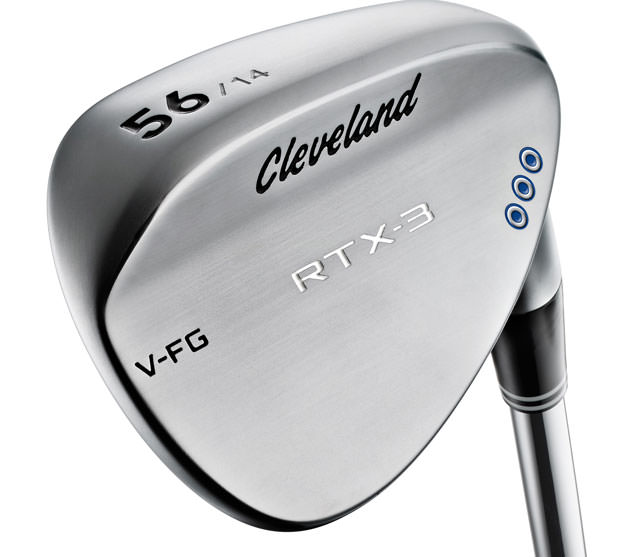 The three new technologies present in all models are:
Feel Balancing Technology which shifts the center of gravity closer to the center of the clubface to decrease vibration and maximize stability at impact. By adding a microcavity inside the shortened hosel, nine grams of mass are redistributed in the head for a more centered CG location. This, Cleveland says, improves feel and tightens shot dispersion, giving you maximum control.
V Sole Grinds. Three new grinds feature a V-shape with more leading edge bounce to help get the clubhead through the turf faster at impact. This, says the manufacturer, promotes crisper feel and more consistent head speed for increased spin and control. The V-LG (•) is Cleveland's narrowest low bounce sole for maximum versatility, the V-MG (••) has mid bounce suitable for a wide range of players and turf conditions, and the V-FG (•••) is a forgiving full sole design with trailing edge relief.
New Rotex "New Tour Zip Grooves have a deeper, narrower U-shape with a sharp edge radius in all lofts to enhance contact across a wide variety of conditions," says John Rae, Vice President of Research & Development for Srixon / Cleveland Golf / XXIO. The advanced, 2-pass micro-milling pattern increases friction, Rae continues, and is directionally enhanced by loft – low lofts (46°- 52°) have a straighter pattern to accommodate full shots and high lofts (54°- 64°) have a more angled pattern to optimize open-face shots. Laser Milling roughens the face surface to the conforming limit.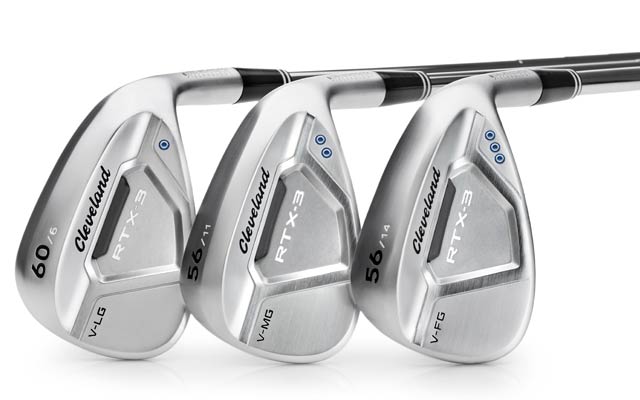 Cleveland Golf says the new RTX-3, two years in development, has a tighter dispersion than the competition and, indeed, all its older wedge models. "Our testing proves the three key technologies in RTX-3 can help golfers get the ball closer to the hole" says Rae.
All clubs available in 46-64 degree lofts.
RTX-3 Blade available in V-LG (•), V-MG (••) and V-FG (•••) grinds. The standard shaft is True Temper Dynamic Gold steel (wedge flex) and the standard grip is the Cleveland Blue Cap by Lamkin. $129.99 each.
Cavity Back – Available in same grinds as the Blade. The standard steel shaft is True Temper Dynamic Gold (wedge flex); the Rotex Precision Graphite shaft (wedge flex) is also available. The standard grip is the Cleveland Blue Cap by Lamkin. $129.99 each (steel), $139.99 (graphite).
Women's Cavity Back – Available in V-MG (••) grind. Standard shaft is the lightweight Action Ultralite 50 graphite. $129.99 each.
More info: http://www.clevelandgolf.com/
More images: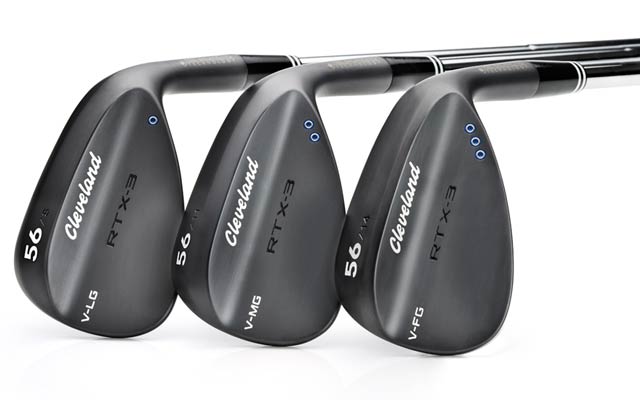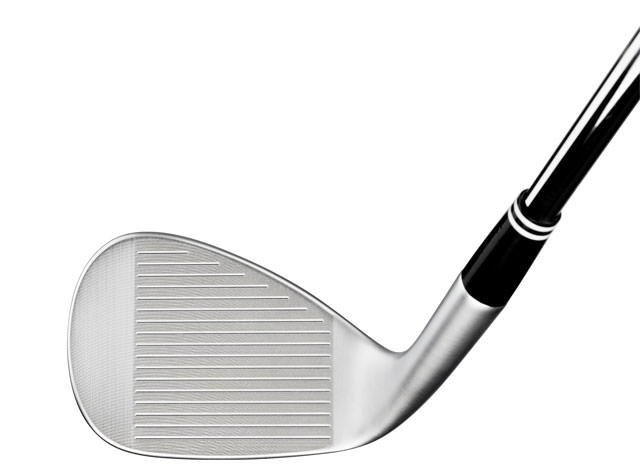 RELATED ARTICLES:
Titleist's Vokey 64T Wedge is a very limited edition.
The Soft War: Callaway vs. Titleist vs. Wilson Staff
Colorado AvidGolfer is the state's leading resource for golf and the lifestyle that surrounds it, publishing eight issues annually and proudly delivering daily content via coloradoavidgolfer.com. Follow us on Twitter, Facebook and Instagram.