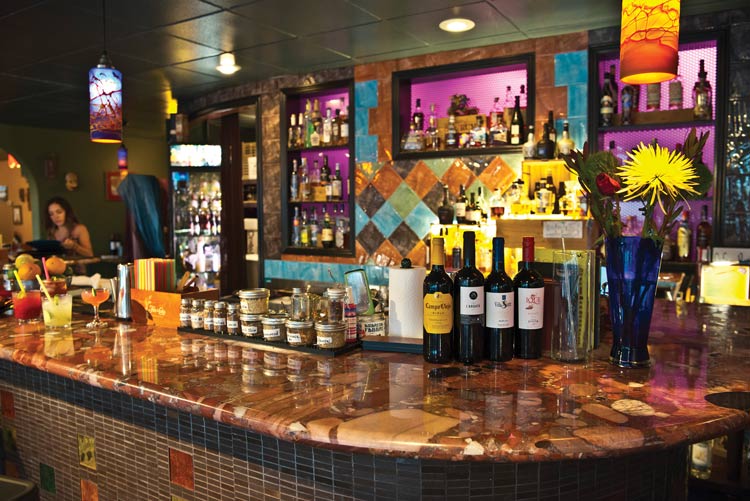 I suppose could ascribe my hankering for some contemporary South American cuisine to watching the 2016 Rio Summer Olympics. But I can't be coy—I could eat at Café Brazil every four hours, much less every four years. In an era when the attention of popular restaurants is focused on a celebrity chef or a particular brand, Tony Zarlenga, his wife Marla and nephew Mauricio have been a model of consistency for 25 years, elevating incredible, beautiful food to a fine dining experience in a friendly, sparkling setting.
"Most restaurants don't have the lifespan that we have," Zarlenga allows. "But the secret to longevity is love and passion. Even though we come to work every day and we leave exhausted after 12 or 13 hours, we enjoy what we do. We're only open Tuesday through Saturday, and we don't do lunches. So daytime is spent in preparation for the evening. The intense pace is at night when everything has to be executed."
Zarlenga cut his teeth at the old Château Pyrenees, Denver's longtime French restaurant, and was part of the opening team at Strings, earning a whole new level of experience with restaurateur Noel Cunningham. When he acquired Café Brazil, he identified a vacant niche—contemporary South American.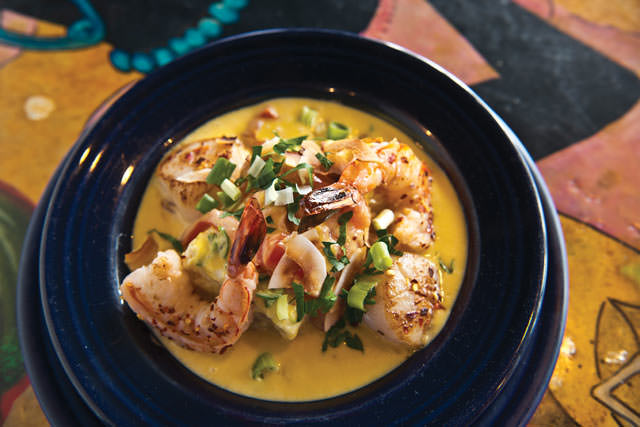 "Or nouveau Latino cuisine," he says. "We took our lead from chefs and restaurants in Florida—old world technique with new world flavors. It reflects how unique the breadbasket of South America really is. Europe had no tomatoes until Portuguese sailors brought back the seed. They had no potatoes until Spanish explorers brought back plantings from what's now Peru. Chiles are native to South America. Food travels with people…"
And so Café Brazil patrons enter into the Zarlenga family's marriage of Portuguese, Spanish, Asian, African and Middle Eastern influences, as evidenced by a special appetizer, the Bolinhos de Batata Doce, the perfect example of taking some liberties with a traditional recipe—sweet fried dumplings made from a mixture of shrimp, sweet potato, goat cheese, smoked cheddar and smoked Jamon Serrano (a dry-cured Spanish ham), drizzled with a cayenne béchamel sauce. Exquisitely seasoned, nuanced flavors…just crazy good. The Grilled Manchego appetizer is a Mediterranean delight—the gooey Spanish cheese browned on the flattop until lightly crispy on the outside.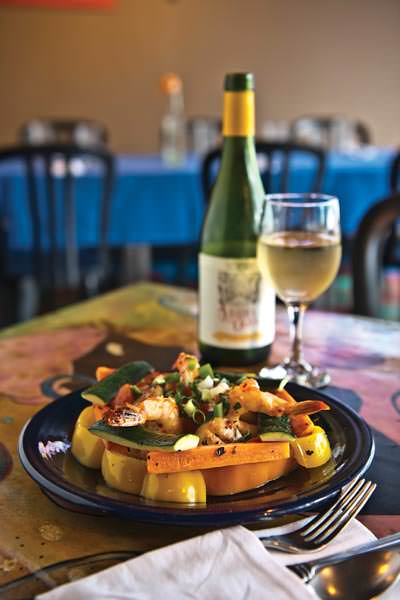 These starters deserve complementation with beverages of equal eminence, and Café Brazil has nurtured a wonderful selection of rums and cocktails—something that wasn't possible in the restaurant's early days without a liquor license. "All we had was imported tropical juices," Zarlenga notes. "Prior to us, nobody in the Denver market knew of an establishment that served passion fruit or Andean blackberry. Then, once we got our first license, it was strictly beer and wine for 12 years."
But since moving to its current location in the Berkeley neighborhood, Café Brazil has seized the opportunity to get a full bar and focus on spirits and rum selections (the attached Rum Room features over 50 varieties from around the world). There are traditional Latin cocktails—Mojito, Cuba Libre, Dark 'n' Stormy—all typical of the vision, blended with tropical fruits to bring a range of color, flavor and energy. The Caipirinha, Brazil's national drink, is tremendous, made with cachaça (a spirit distilled from sugarcane juice), sugar and key lime over crushed ice; the ladies in our party raved over the Hemingway's Folly—premium white rum, fresh lime and grapefruit juices, cherry liqueur and ginger syrup.
"The craft cocktail is an art, but within the realm of execution and service, sometimes it becomes a little too much—it's not always practical to be working with tweezers," Zarlenga explains. "Our fare has always been rustic, casual and tropical. What's most important is what people taste, not what they see."
The same philosophy applies to the array of vibrant entrées on the dinner menu. Over the years, Zarlenga and his family have toned down the spices and chiles somewhat and focused more on fresh seafood and shellfish, developing signature dishes that can't be found anywhere else. There are so many magical options, you want to gorge and dance the samba at the same time.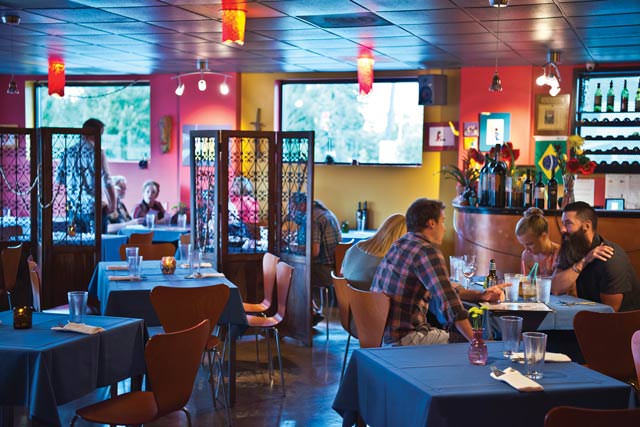 I marvel at the consistency from kitchen to dining room. Scallops and prawns are like fish candy, sweet and juicy with tender, plump meat; the vegetables are perfectly cooked. It's a high standard that starts with purchasing.
"Our purveyors don't like us," Zarlenga says with a chuckle. "We don't have our produce and seafood delivered; we hand-pick and check everything at the source. It's like the old days. You look at it before you buy it. If you don't like it, you find it somewhere else."
The Moqueca de Peixe offers perfectly seasoned shrimp, scallops and bacalhau (Portuguese for cod) in a coconut milk-based broth served over herbed rice. I find it hard to stray from the Seafood Copacabana—shrimp and sea scallops sautéed with garlic, shallots, coconut milk and lime juice, finished with a slightly heavier sauce (white wine and cream, parmesan cheese and Italian parsley). The La Calena is Marla's doing—large prawns and scallops simmered in a sweet-hot sauce of diced tomatoes, mango, passion fruit, green onion and Italian parsley, finished with Brazilian chiles.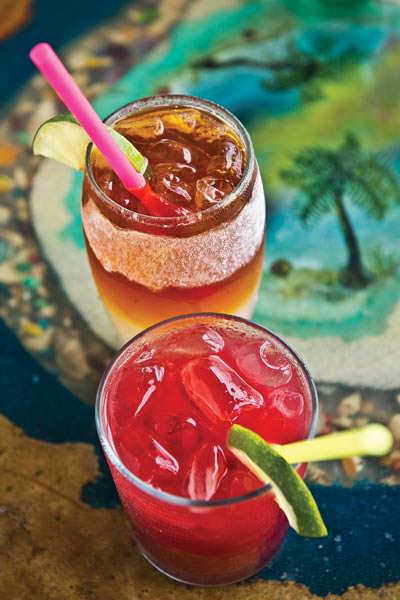 La Juliana is a dish Zarlenga created for his niece's 15th birthday, or Quinceanera—slow-roasted pulled pork shoulder, with a Valencia orange sauce, sautéed collard greens, baked plantains and large prawns. The traditional items include classic Feijoadas (stews) and Xim Xim, a chicken and shrimp dish that relies on dende oil (palm oil) and cashew nuts. An African flourish creeps into the Peixe de Angola, an exotic cod and shrimp dish enhanced by the subtle sweetness of a coconut cream sauce and the heat of malagueta peppers.
Nightly specials are typically superb; over the years, I've experienced Caribbean grouper done with a red beet ginger and lime salsa, pan seared with prawns over rice with garden vegetables, or fresh toro tuna, sliced thin like a sashimi, dressed with a mango and chili salsa and sesame seed oil. All entrees are served with an assortment of breads and a black bean soup with incredibly nuanced flavors.
Just as vibrant is the festive dining room painted with a tropical palette and festooned with striking paintings and evocative traditional masks. The service is always attentive and knowledgeable; our waiter hooked us up with a bottle of Apaltagua Reserva from Chile, a crisp medium-bodied Carmenere that paired perfectly with the seafood.
"If it wasn't mostly family, this would be a much more difficult task," Zarlenga admits. "Even front of house, some of the people have been with us for 15 or 20 years. Everybody has the same sense of pride and services. The saturation of restaurants in Denver is a good thing, in a way. It ensures that everyone keeps on their toes. It's easy to get pushed to the back of the line. You have to come out every day like a baseball game and hit a home run."
You keep clearing the bases, Tony; I'll keep clearing my plate.
More Photos of Café Brazil: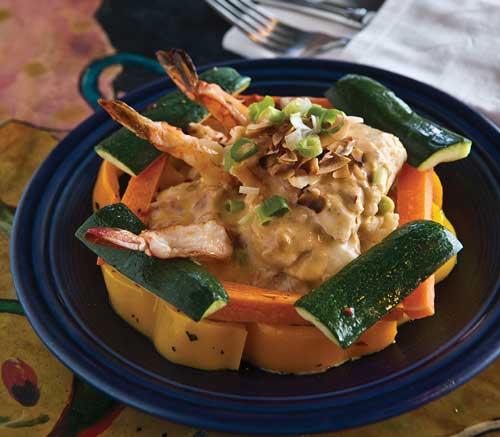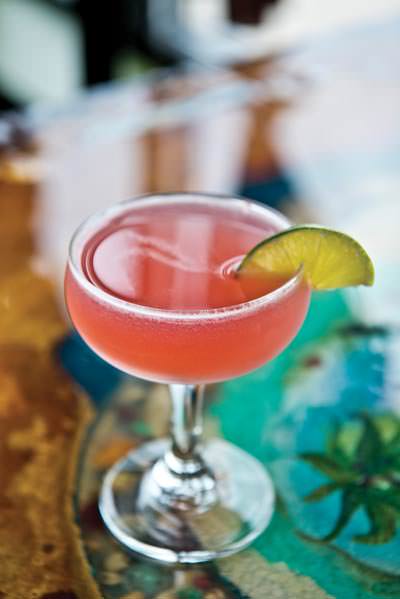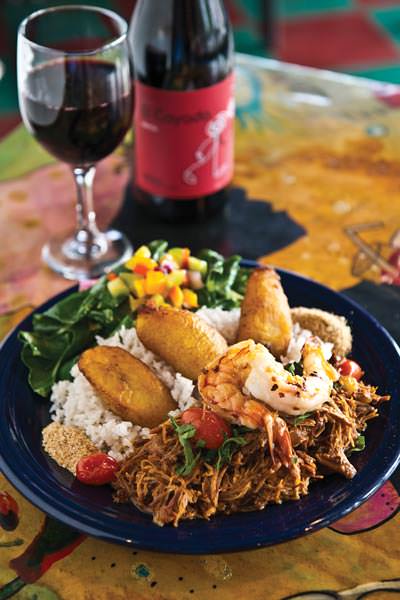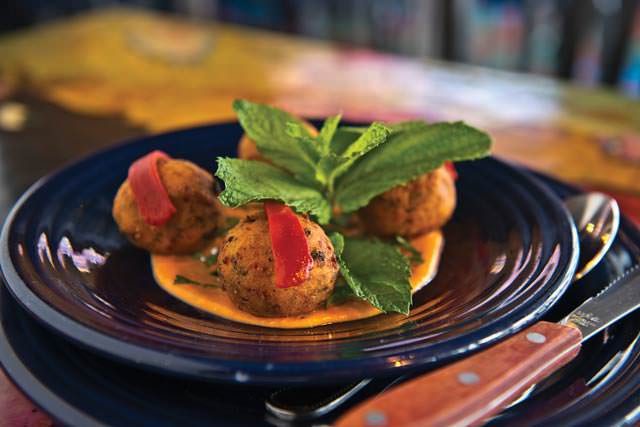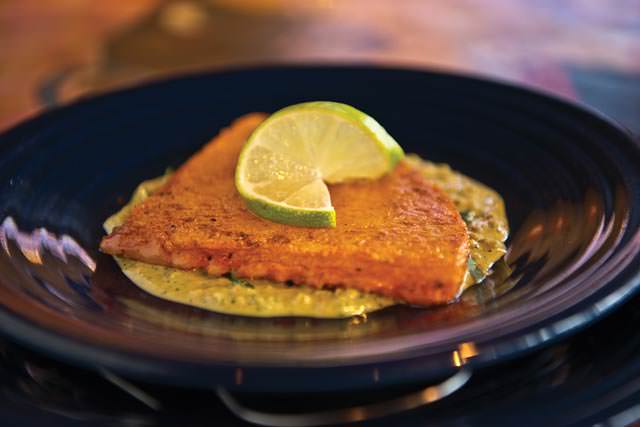 4408 Lowell Blvd., Denver
cafebrazildenver.com; 303-480-1877
---
Read more of Contributor Gary James' Fareways columns:
Carving a Niche: The Best in Denver Steakhouses
South of the Border on South Broadway
Mountain Gumbo: The Lost Cajun
This article appears in the Fall 2016 issue of Colorado AvidGolfer. Subscribe today!
Colorado AvidGolfer is the state's leading resource for golf and the lifestyle that surrounds it, publishing eight issues annually and proudly delivering daily content via coloradoavidgolfer.com. Follow us on Twitter, Facebook and Instagram.