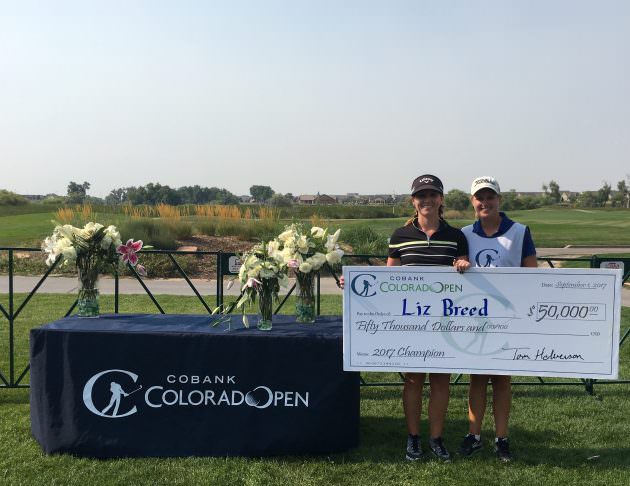 With the exception of Becca Huffer in 2013, no Colorado-based player has won the CoBank Colorado Women's Open in this century.
And in 2017, that trend continued, despite the presence of Westminster's Jennifer Kupcho—the world's third-ranked women's amateur golfer—in the field.
Kupcho, who is about to enter her junior year at Wake Forest University, did claim low amateur honors by 11 strokes. But the NCAA national runner-up again came in second—the same spot she finished in the 2014 Co Bank Colorado Women's Open.
Symetra Tour player Liz Breed of Waynesboro, Pa. held off the hard-charging Kupcho to win by two strokes and the $50,000 first prize at the CoBank Colorado Women's Open at Green Valley Ranch Golf Club.
Paired together in the final group with first- and second-round leader Andrea Wong of San Francisco as the third, Breed and Kupcho wasted no time getting the shootout started with birdies on two of their first three holes. But Kupcho's subsequent bogey on the par-4 4th and only one more birdie on the day kept Breed at least a stroke ahead the rest of the round.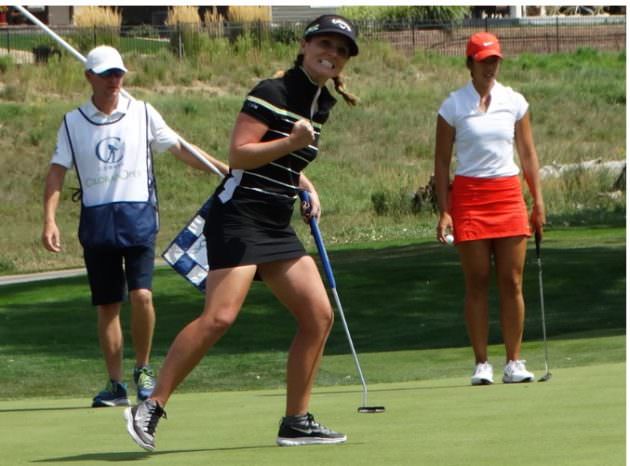 At the end, both players bogeyed the final two holes, with the University of Kentucky graduate shooting a -9 207, two shots better than Kupcho's -7 209. In a tie for third place one stroke back of Kupcho at 6-under 210 total were current LET player Wong and recent UNLV graduate Alexandra Kaui of Las Vegas.
Kupcho took solace in winning by 11 strokes over 2016 low amateur champion Jessica Dreesbeimdieke of Juno Beach, Fla. (+4, 220) who plays for the University of Denver and Ellen Secor of Phoenix (who plays for Colorado State).
Showing her typical pluck, after the Open Kupcho joined her fellow Demon Deacons at the Ocean Course at North Carolina's Kiawah Island, where she posted rounds of 69, 68 and 70, and dominated the field by seven strokes at the Ocean Course Invitational.
Meanwhile back at the CoBank Colorado Open, in the pro-am division, Team Beck/Greenblatt set a scoring record 27-under 189 to win by four strokes over Team Fears/Kris. Karlin Beck won $2,800 as the pro-am professional and this year's win marks Molly Greenblatt's second pro-am victory (2012, 2017).
Click here for complete final results including purse breakdown.