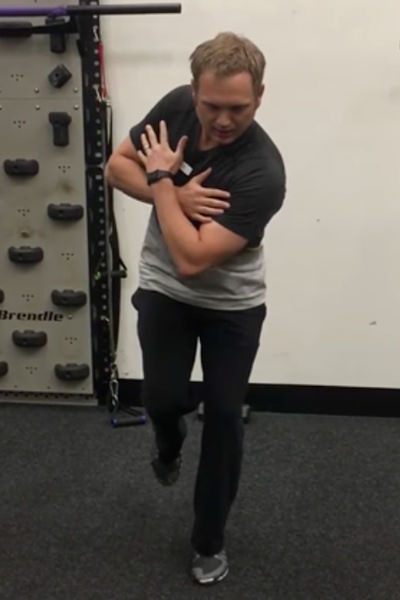 It may not be a surprise if we told you that health and fitness related goals are annually the #1 New Year's Resolution on people's lists.
Yet an estimated 30% of all gym-goers stop going by March and only 8% of New Year's Resolutions succeed.
So as you embark on your off-season golf training towards and a leaner number on both your scale and your GHIN card, here's one thing not to forget: your balance.
Golf fitness instructor Dillon Johnson demonstrates two moves you can use to strengthen your core and increase your balance. As he states in the video below, you may start off slow but these will progress quickly upon repetition.
Balance Drill #1: With a single leg stance, keep your torso still and use your hips to move your leg first forward and then out to the side. Repeat each side for 10-12 repetitions on each leg.
Balance Drill #2: With a single leg position, put your hands over the shoulders and your knees next to each other. Perform a slow and steady backswing and follow-through. Repeat each side for 10-12 repetitions on each leg.
---
Co-Owner of RallySport in Boulder, Dillon Johnson is Level 3 & Juniors Certified by the Titleist Performance Institute (TPI) and Certified by the Personal Training Academy Global ([email protected]; 303-928-9007). Phase 3: Power & Club Head Speed Development will appear in an upcoming issue.
RELATED:
Off-Season Golf Training 101
The 15th Club: Our Annual Health and Fitness Issue
Become Golf Strong: A Strength Program for Golf Fitness
4 Tips for Straighter Drives
See Jason Day's Warm Up Routine
Does the Happy Gilmore Swing Really Work?
Colorado AvidGolfer is the state's leading resource for golf and the lifestyle that surrounds it, publishing eight issues annually and proudly delivering daily content via coloradoavidgolfer.com. Follow us on Twitter, Facebook and Instagram.