Could Argolf Putters be the Finest in the Land?
French putter manufacturer Argolf is beginning to build its legend.
---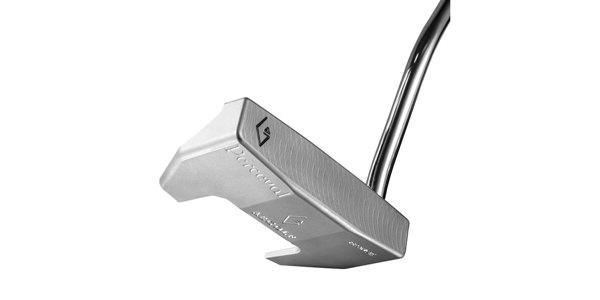 ---
Two weeks ago, we featured DECADE, a course management system that had been around for a couple of years but was just beginning to surface and gather momentum. Last week it was the turn of a putter alignment aid – the Dirty Larry Navigator – that likewise had been launched years before but was only now starting to make some noise. This week, the time is right to profile a French putter company that has been producing high-end flatsticks for going on eight years, but which scored its first major championship victory at the recent US Senior Open at Salem CC in Peabody, Mass. where Kenny Perry shot an incredible 264 for the 72 holes.
Argolf, founded by aeronautical engineers Olivier and Sebastien Colas in Brittany in the northwest of France, had notched its first win on the Champions Tour at the 2016 Insperity Invitational when Jesper Parnevik earned his first senior victory. Like Perry, Parnevik is not a paid Argolf ambassador; they both chose to play its putters. The company has but one player on its books, in fact – Rocco Mediate, who signed on in January.
The Colas brothers, avid golfers whose family company, Armor Mecca, has been making metal parts for Boeing, Airbus and NASA for three generations, played with expensive, hi-tech putters but were confident their experience and knowledge of metallurgy and machinery could help them build a better one. For golf knowledge and expertise, they joined forces with Emmanuel Carlier, the head professional at nine-hole Golf de Lancieux on France's north coast. They introduced their first putter – the Arthur (the company
name and its putters are a tribute to the legend of King Arthur) – at the end of 2009. Milled from a single block of Stainless-Steel 304L, it was a heel/toe design with half-shaft offset.
The Arthur was soon followed by the Morgane, a distinctive black mallet milled from aluminum 7175 which, like its predecessor, had no insert. Indeed, Argolf insists the feel of their superior machined metals is so good, inserts are not necessary. "The better the material and the better the machines making it, the more peace of mind I have," says Mediate on the company's web site. "I know if I have the best steel available, I have something that's better than what anybody else has. I like that. I love that, actually."
At the beginning of the year, two weeks before it signed Mediate, Argolf opened its state-of-the-art putting lab in Jupiter, Fla, where all its putterheads are now designed. With information provided by the Quintic Ball Roll system—a launch monitor for putting, 30-year industry veteran, club-fitter, and the company's Vice-President of Operations Larry Bobka builds customers bespoke putters from a line-up that now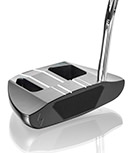 extends to ten models —Arthur, Lancelot, Merlin, Morgane, Uther, Pendragon, Pendragon LT (55g lighter than the original), Avalon, Perceval, and Graal (made from TA6V titanium).
Perry used a Pendragon to win his second US Senior Open and fourth senior major, averaging 29 putts a round. The company has a rep working the Champions Tour putting green, and though fine putters are what the company was founded on, Olivier Colas has begun working on a fully-milled set of irons. "There is no lead time for the iron launch," he says. "There will be a very long process of testing and debugging before that can happen."
If the irons are anything like as pure and flawless as the putters, they too will surely attract an army of admirers.
---
$949 – Graal
$399 – Arthur, Lancelot, Merlin, Avalon, Perceval
$349 – Uther, Pendragon, Pendragon LT
$249 – Morgane
argolfusa.com
argolfputtinglab.com
---
Colorado AvidGolfer is the state's leading resource for golf and the lifestyle that surrounds it, publishing eight issues annually and proudly delivering daily content via coloradoavidgolfer.com.Follow us on Twitter, Facebook and Instagram.