The Club at Flying Horse rides its success into the Black Forest.
Colorado AvidGolfer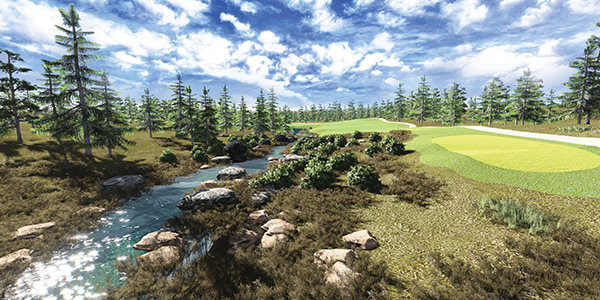 Jeff and Phil Smith share the same surname but they're not related.
Jeff founded and owns Classic Homes, the prolific Colorado Springs developer of the luxurious 1,200-home community that pivots around The Club at Flying Horse, with its palatial Tuscan-style clubhouse, expansive athletic facility, lodge, guest villas and 7,300-yard Tom Weiskopf Signature golf course. 
As Weiskopf's exclusive architect for 14 years, Phil Smith played an essential role in designing that course, which opened in 2005 on 194 acres of gently sloping terrain dappled with pines and scrub oak. Moving very little dirt, he created a layout featuring split fairways, inventive bunkering, water hazards, multi-tiered greens and an ingenious routing that continually changes direction to bring the wind into play on every hole.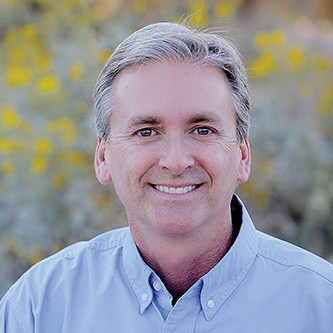 Phil Smith made a lasting impression on the Classic team, especially Flying Horse General Manager Fredo Killing. Starting his own design firm in 2012—a fallow period in new golf-course construction—Smith worked primarily on renovating existing courses and touring potential sites.
One of those sites lay 10 miles northeast of Flying Horse in the Black Forest area. In 2012, Killing and Jeff Smith invited him to visit a 1,400-acre parcel of Shamrock Ranch, a working cattle ranch owned by Dr. David Wismer, from whom Classic bought about 1,000 acres in 1999 to develop the highly successful gated luxury community of High Forest Ranch.
Located due east of that development, the prospective site blew Phil Smith away. "I told those guys, 'I've looked at 100 sites in my career, and this is in the top five,'" he says, marveling at the combination of ponderosa pine forest, rolling ranchland, dramatic elevation changes and views of Pikes Peak.
"You could just see where the holes belonged," says Smith, who proved as much with his initial routings. It helped, he explains, that Wismer managed the forest, regularly thinning it out, which also protected it from extensive damage during a devastating 2013 fire that claimed 488 homes in the Black Forest area.
Most of those destroyed homes have been rebuilt. And now that Classic owns the 1,400-acre property, another 283 new ones—all of which will sit on 2.5- to 5.2-acre lots—will soon pop up in the surrounding area. The company completed the deal 14 months ago, and Phil Smith's first solo design project—The Club at Flying Horse North—will be its centerpiece.
"They allowed me to get in early in the process and determine where the holes would go, which is not usually the case," says Smith, who, prior to Weiskopf, worked 11 years with Jack Nicklaus. "The real estate often determines where the course can fit in, and that's not how this worked."
A tour of the property reveals the brilliance of that strategy. The first hole—a slight dogleg right par 4—packs a wow factor. It starts high above the pine-lined fairway, affording a panoramic view of Pikes Peak before tumbling towards a bunkered green. The following three holes thread through the forest, each arboreally sequestered from the next. "What I love about this forest is it has a perfect density of trees," Smith says. "If you hit it in, you'll always have a window to punch out."
You'll escape the trees on the next six holes, which will introduce you to the broad, sloping open areas on which cattle grazed. Three of the course's four par 5s—holes 5, 8 and 10—will present themselves here, as will the water-carry par-3 sixth and the course's only contiguous fairways on numbers 7 and 8.
"The beauty of this site is that you get two completely different experiences in the same course," says Smith, who says he will have to move a few yards of dirt in the open area to create compelling landforms, but he "won't overdesign; I really believe in letting the land dictate the flow."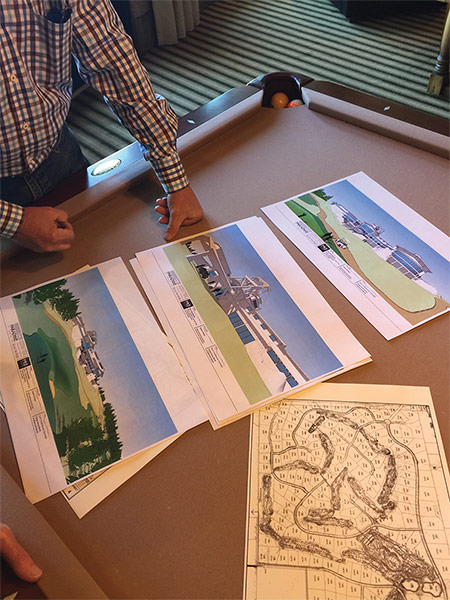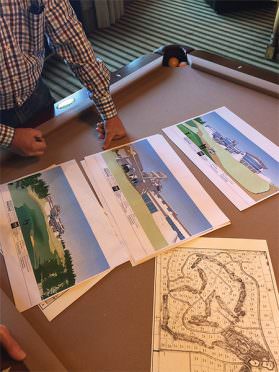 The last eight holes will revisit the woods, and a spectacular five-hole finishing stretch that begins with a streamside par-4 14th, followed by the plunging par-3 15th and two par 4s—the second of which, at 360 yards from the back tees, might be Smith's only concession to the drivable par 4 hallmark of his former employer. Reaching it from the tee will require clearing a cluster of boulders blocking a view of the green. "I originally had the green closer to the rocks to make it really drivable," Smith says. "But that wouldn't be wise from a liability standpoint."
Smith calls that hole a "par three-and-a-half" and the spectacular 530-yard par-5 closer "a par four-and-a-half" because they're reachable and carry a risk. Players will then have a 95-yard 19th "bye hole" to settle bets before repairing to the clubhouse, which will be one-third the size of the 40,000-square foot one at Flying Horse. The structure will feature a Modern Mountain Mining design, created by Florida-based Paradise by Design and Utah's MLD Worldwide Architects.
Classic has not yet selected its contractor and has enlisted renowned shaper Steve Kuhn to work his bulldozer magic on the holes, especially the green surrounds, where Smith likes plenty of movement. The same blend of rye grass will cover both the fairway and rough—"to ensure flexibility of fairway width and change mowing patterns," Smith says— and the greens will be bentgrass. Plans call for the The Club at Flying Horse North to open in mid-2019.
Given the equity in the brand, The Club at Flying Horse North will bear the same equine logo as its forebear, but the two experiences couldn't differ more. Killing and Jeff Smith are banking on those differences to entice existing Flying Horse members to upgrade to a dual-club membership. "There's no other 36-hole private club on the Front Range," Killing accurately notes.
Standing where the clubhouse will be and looking towards Pikes Peak and the clearings for the first, 18th and 19th holes, Killing boldly announces the only course to which he can compare it is Castle Pines Golf Club.
Time will tell, of course, but the bones are definitely there. Smith has the pedigree of having worked alongside both Weiskopf and Nicklaus—who created both Castle Pines courses with Jay Morrish, whose 14-year partnership with Weiskopf produced, among others, The Ridge at Castle Pines North. 
"I miss working with Tom," says Smith. "But I couldn't have handpicked a better group of people to work with on this project." flyinghorseclub.com
---
 Related Posts:
[related_posts limit="3″]