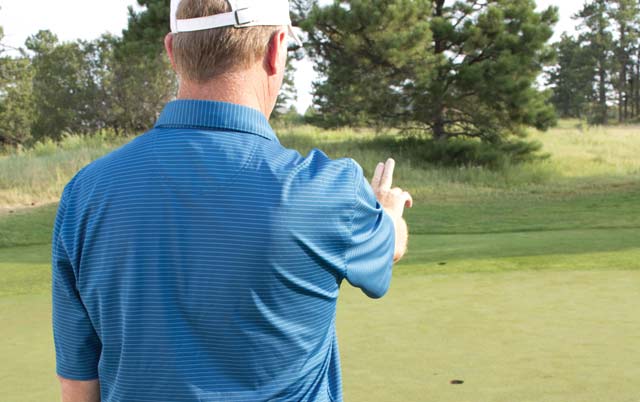 Have you ever had a putt break in the opposite direction you thought it would—even defying gravity as it went "uphill"? Have you ever read a putt completely differently from behind the hole than from behind the ball? Do you think putts always move away from the mountains or towards a creek or valley? 
Our confusion in reading greens comes from using our eyes, and, knowing this, golf course architects rely heavily on optical illusions to challenge players in all parts of the game—especially around the putting surface. Think Donald Ross at The Broadmoor. Press Maxwell at Hiwan. Dick Phelps at South Suburban.
And Bill Coore and Ben Crenshaw at Colorado Golf Club, one of the two places I teach. As players in the 2013 Solheim Cup discovered, the greens are diabolically difficult to read.
That is, if you're reading them with your eyes. You need to read them with your feet.
In 2008, I started working with Mark Sweeney, the founder of AimPoint Golf—a green-reading system that took the guesswork out of figuring out slope and break. Based on geometry and physics, Mark's AimPoint system spawned predictive televised graphics that accurately showed the precise line a putt needed to take to the hole. They won an Emmy Award. 
As technical as it may have appeared, the most critical component to AimPoint is feel. Instead of gauging slope with your eyes—which can deceive—you use your feet. From the time we're babies, our bodies sense slope and adjust to it.
Three years ago, Mark came up with AimPoint Express, which simplified the method. Whereas the average player could take as many as 20 years to become a proficient green reader, if correctly taught by a certified AimPoint instructor, he or she now can master the art of green reading in days and can read a putt in less than 15 seconds.
Today more than 200 professional golfers, including numerous major championship winners, use AimPoint Express. They're easy to spot because they're the ones holding up fingers when lining up a putt—and, often, a big shiny trophy when the tournament is over.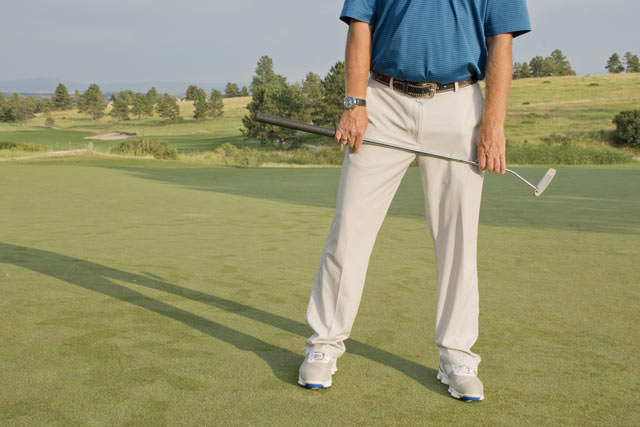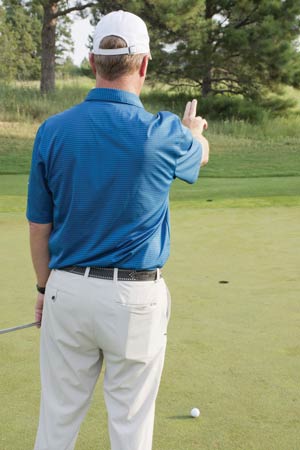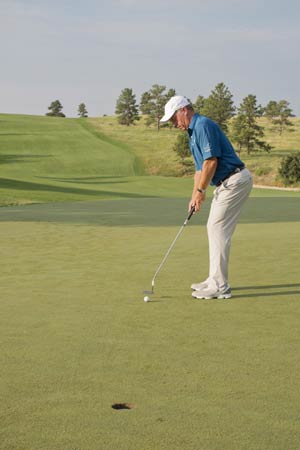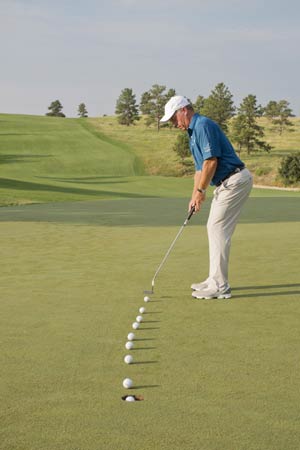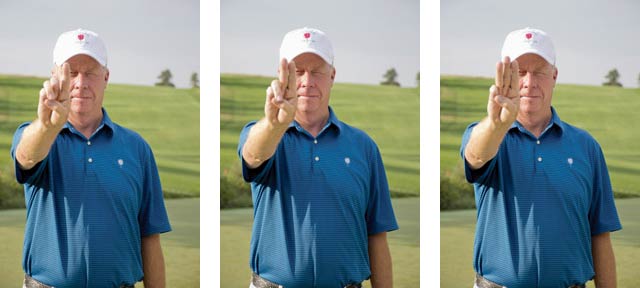 A 25-year member of the PGA of America and one of Golf Digest's "Top Teachers in State," Stan Sayers earned the 2009 Colorado Section PGA Teacher of the Year. He is the director of Instruction at The Academy at Colorado Golf Club in Parker. stansayersgolf.com; 720-201-1975
---
This article appears in the Fall 2016 issue of Colorado AvidGolfer. Subscribe today!
RELATED ARTICLES:
How NOT to hit it out of the bunker
3 Indoor Putting Drills to Practice at Home
For the best of Colorado golf in the CAGGYs
Colorado AvidGolfer is the state's leading resource for golf and the lifestyle that surrounds it, publishing eight issues annually and proudly delivering daily content via coloradoavidgolfer.com. Follow us on Twitter, Facebook and Instagram.