'Round the Block Review: 2017 Toyota RAV4 Limited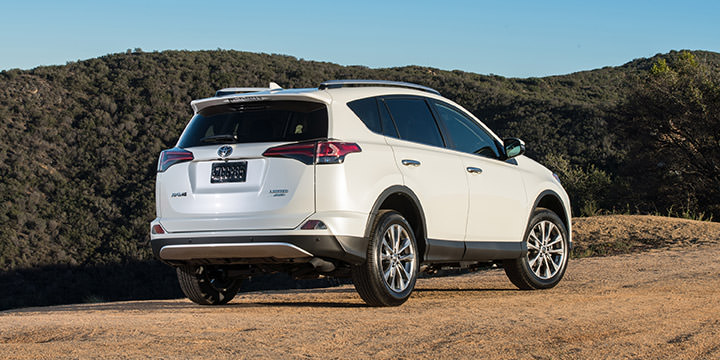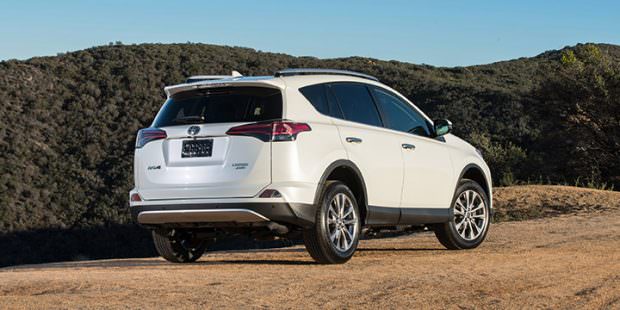 Reliable, roomy and probably as reliable as ever.
By Isaac Bouchard
Intro: The RAV4 basically invented the compact crossover and is soon to be Toyota's best selling vehicle. This may also make it the country's number one, now that crossovers represent a third of all new vehicles sold. Toyota updated the styling last year, improved many of the interior's plastics and added standard pre-collision, lane departure and radar-based cruise control systems.
Likes: The RAV4, especially in upmarket Limited guide, looks good, with tidy proportions, snazzy wheels and a commodious cockpit that at first glance seems to very high end. It is quiet, rides well, and is very practical, with a huge cargo compartment that is easily accessed via a low liftover height bumper, a rear seat that slides and tilts, and easy to figure out infotainment system. It also has such niceties as heated memory seats and steering wheel, and dual-zone climate control.
---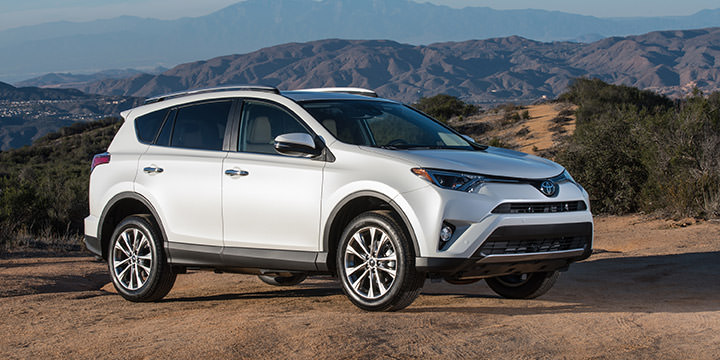 ---
Dislikes: On the market since 2012, this generation RAV4 betrays the company's prior, temporary predilection for products that were merely good enough, instead of the best that could be engineered. Its structure feels flimsy, its 176hp engine gives it weak acceleration and mediocre fuel economy, and its almost-$40,000 price tag isn't justified by faux-leather seats and cheap finishes below eye level. Nor does the RAV4 inspire one to drive, with lifeless steering and an inert chassis.
Summary: Toyota has done a rapid about-face from the underwhelming vehicles developed during the early part of this century; their Toyota New Global Architecture (TNGA) shows that they know how to do best-in-class. But since this generation RAV4 predates it and the competition has moved on, even this Limited model stacks up as only midpack. Reliable, roomy and probably as reliable as ever, it lacks many of the attributes, like driver involvement or a strong powertrain, that make the new Honda CR-V and Mazda CX-5 so compelling.
EPA ratings: 22/28mpg; 24mpg combined
0-60mph: 8.5sec
Price as tested: $39,666
Here is what Toyota has to say.
---
Automotive Editor Isaac Bouchard is president of Bespoke Autos ([email protected]; 303-475-1462). Read more by him at coloradoavidgolfer.com and bespokeautos.com.
---
Related Posts:
[related_posts limit="3″ image="1″]
Colorado AvidGolfer is the state's leading resource for golf and the lifestyle that surrounds it, publishing eight issues annually and proudly delivering daily content via coloradoavidgolfer.com. Follow us on Twitter, Facebook and Instagram.