'Round the Block Review: 2017 Lexus IS350 F Sport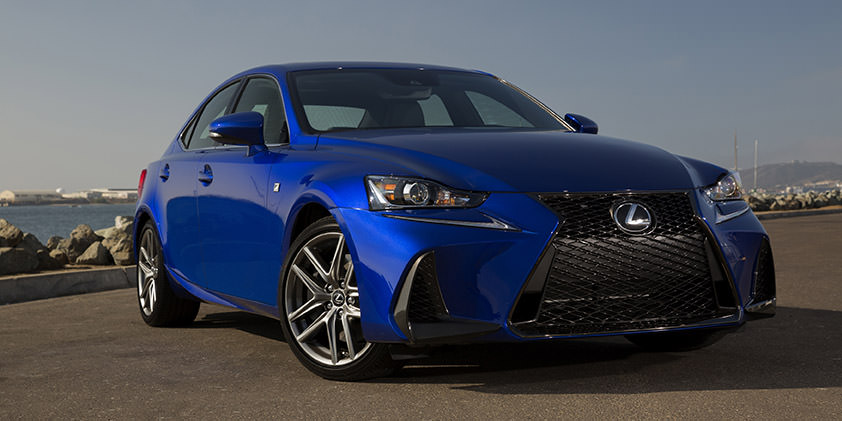 Stellar dynamics, stylish interior quality and groovy details.
By Isaac Bouchard
Likes: Just when we'd grown almost accustomed to the IS350's look, the designers moved it on; this should keep the Lexus looking fresh for a couple more years. Inside, the gorgeous, high-end audio-inspired cockpit's materials are of even better quality and solidity; a BMW 3-series feels almost cheap in comparison, even if it is roomier and more practical. The Lexus' infotainment screen grows to 10.3 inches and boasts better graphics and faster responses. The IS350 still drives better than the typical German sports sedan, too, with a dynamic balance to rival the late great BMW E46 and E90 series of 10-15 years ago. Steering accuracy is superb—there's even a bit of feedback—and the balance of ride and handling is so adroitly addressed that only Jaguar and Cadillac (!) can rival it now. The 3.5L V6 is stirring in sound and pulls hard through the 8-speed auto; when not being flogged the car is as quiet and refined as one would expect of a Lexus. The company has also made their suite of active and passive safety systems standard.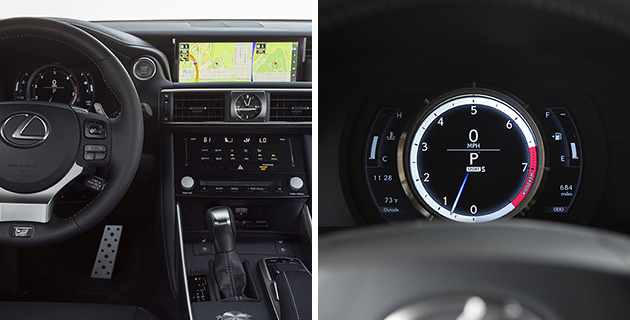 Dislikes: The IS shares much of its structure with the larger GS, meaning it weighs hundreds of pounds more than competitors, to the detriment of performance and fuel economy. Its thirstier and slower than the BMW and Audi and its much tighter packaging mean some wont fit comfortably. And even though they keep trying to improve the mouse-style interface for the infotainment system, it is still doesn't operate in as safe a manner as the Europeans' wheel-based controllers. The styling-first philosophy also means the center console has little room for phones, cups and other human detritus.
Summary: Aging gracefully, that's the IS350. Many would never have thought it when the car debuted, but the Lexus' stellar dynamics, stylish interior quality and groovy details like the configurable main instruments mean it still stacks up well against newer competitors.
---
EPA ratings: 19/26mpg; 21mpg average
0-60mph: 5.6sec
Price as tested: $51,515
Here is what Lexus has to say.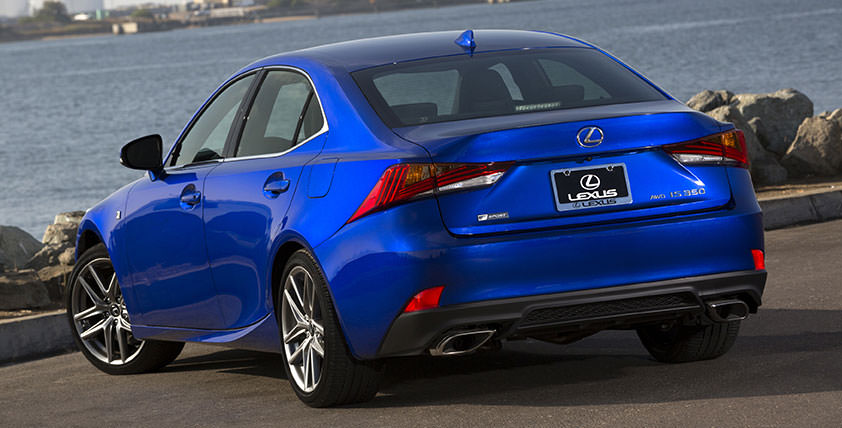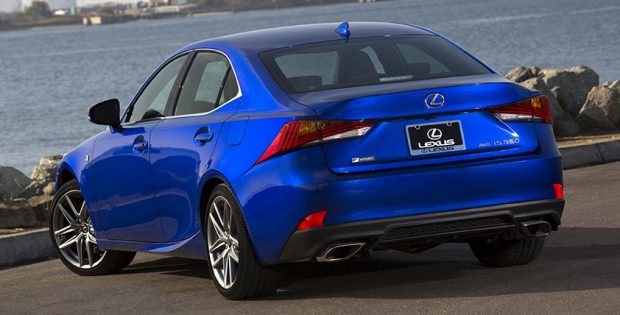 ---
Automotive Editor Isaac Bouchard is president of Bespoke Autos ([email protected]; 303-475-1462). Read more by him at coloradoavidgolfer.com and bespokeautos.com.
---
Related Posts:
[related_posts limit="3″]
Colorado AvidGolfer is the state's leading resource for golf and the lifestyle that surrounds it, publishing eight issues annually and proudly delivering daily content via coloradoavidgolfer.com. Follow us on Twitter, Facebook and Instagram.