Develop a Go-To Scoring Shot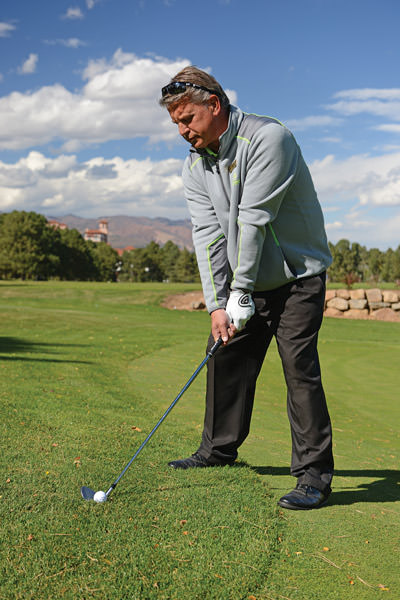 From 50 yards in, you need to develop a shot that will work whether you're facing a "good or bad" lie, whether the ball's above or below your feet, or whether the grass is long or short. Work on the following:
Put the ball in the middle of your stance with your weight evenly distributed and your hands held at the ball at address. Swing 9 o'clock to 3 o'clock—or back to your waist and through to your waist—and finish with a little air underneath your right foot.
Mark Kelbel, Head PGA Professional,
The Broadmoor, Colorado Springs